Love your space
04 Jan 2023
Simple and sentimental home organization
By Shelby Simon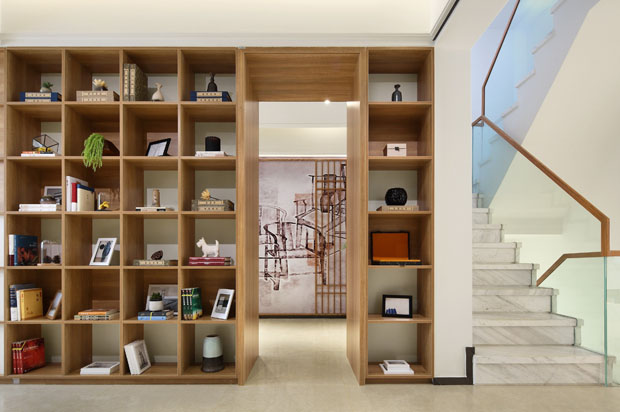 Transitioning into a new year can inspire change, and with it, ways to improve ourselves and our lifestyles as we enter into the months ahead. As you pack up lingering winter holiday decorations, greeting cards and seasonal memorabilia, January and February can be the best months to reorganize and redesign your space for optimal functionality and inspiration.
"It's a time to let go of things you haven't used or touched in the past year, to reevaluate your needs versus wants and to revive your home," says Celina Voelker, interior designer and founder of Organic Love Interior Design, a new Mount Pleasant-based interior design boutique serving the greater Charleston area.
If "therapeutic" and "cleansing" aren't the first words that come to mind when you think of organizing your home, you're not alone. But to Voelker, organizing doesn't also immediately mean you have to downsize or get rid of items that are meaningful to you.
"I truly believe that your home should be a reflection of you and your family and should spark feelings of security and happiness when you walk through the door each day," she said.
That's not to say you can't also balance getting rid of things that no longer serve a purpose in your home as part of your organizational strategy. Many of us buy things because we like the way they look, says Voelker, but they don't necessarily have a place in our home. Her life-changing tip?
"If you are contemplating keeping an item or donating it, ask yourself: Does it spark a memory of a loved one or a time you traveled? Does it bring you joy?" If you have no emotional attachment to something but you still find yourself keeping it, it's probably time to part ways.
If you have an emotional attachment to an item that you can't imagine parting with, Voelker says it should be accessible within your home — not packed in storage.
"The trick is to find the perfect pieces for your home to neatly store your prized possessions without creating clutter."
Voelker encourages functionality while still keeping your personal style at the center. One way to do this is by showing off designer-worthy items, including investment pieces, things you have created yourself or beautiful focal pieces that make a statement.
"The key is to design your room around your favorite prized possessions in a way that your eye is drawn directly to them as soon as you enter," she said. "The flow of your room is just as important as the pieces you fill it with."
This is the same approach Voelker uses to organize all the photos of family and loved ones in her own home. If you're left wondering what to do with all the holiday cards and memories from seasons past, while still keeping them on display or accessible for reminiscing, she offers a helpful pro tip: keep in photo albums and organize those albums in chronological order.
"Having that tangible memory for me is very important and storing photos in classic albums makes it easy to relive those moments with your family," she says.
Her philosophy of holding on to the sentimental pieces while letting go of the ones that no longer hold emotional weight can simplify the task of home organization at any time of year.
"We spend so much time in our homes, so its contents should be a direct representation of who we are, what inspires us and what we dream of," says Voelker. "My passion is to encourage and help others create a space that is not like any other space they have seen, because every person is one of a kind—and our homes should be the same!"
To learn more about Celina Voelker and Organic Love Interior Design, follow her on Instagram at @organicloveinterior, call 843-209-2368 or email rganicloveinterior@gmail.com.