2023 Best of the Holy City Attractions
04 Jul 2023
From the city to the beaches…
The businesses in this guide, voted on by our readers, are local recommendations into the best Charleston has to offer in dining, nightlife, home services, salons, veterinarians, hotel and anything else you'd want an expert recommendations for before checking out. Even if you've lived in the Lowcountry for a long time, there's a change you'll find a new favorite restaurant or hair salon within this guide. From where to buy a boat to where to take your pet, we've got recommendations about where to go and what experts to call.
By Monica Kreber, Jenna-Ley Jamison, and Sophia Rodriguez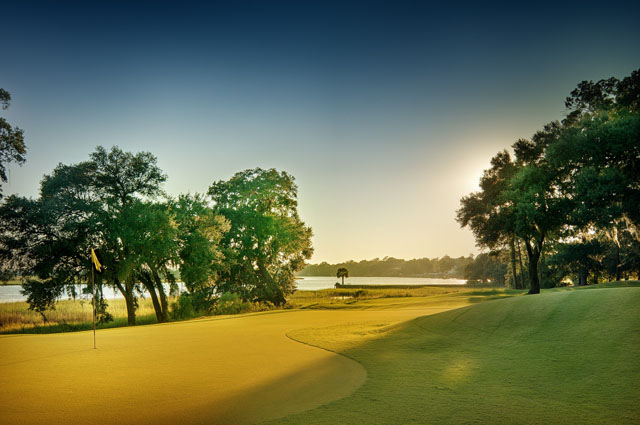 Attractions
Bowling
Stars & Strikes
If you're looking to score big points when it comes to your next family outing, look no further than this Summerville destination for memory-making amusement. Show off your skills or engage in friendly competition by joining a league; host a party for a group or other organizational hangout; or simply stop by for a late-night Friday hangout with the kids. Be sure to check out the arcade, escape rooms, restaurant, and other entertaining activities before or after you bowl.
Golf Course
Links at Stono Ferry
stonoferrygolf.com
Look no further for the place to host your golf tournament, wedding, reception or any other special event. A well-manicured course adorned with centuries-old oak trees makes this club the picturesque go-to spot for a friendly round of golf. The Links at Stono Ferry is truly a unique golf experience with 18 challenging holes played on historic and beautiful grounds – the club also offers private golf clinics and lessons at its state-of-the-art learning facility.
Hotel
Hotel Bennett
hotelbennett.com
Anyone who has ever sat underneath the grand chandelier inside the very pink Camellias restaurant should already be familiar with the grandeur of the rest of Hotel Bennett. Beyond its fine dining, this well-known hotel situated on King Street is known for refined elegance and gracious hospitality. It is the embodiment of Charleston's rich heritage and southern grace. This is the luxury hotel for Charlestonians to recommend to their visiting friends.
Mall/Shopping Center
Mount Pleasant Towne Centre
mtpleasanttownecentre.com
This is the perfect place to eat, shop and catch a movie, all in one place. The 500,000-square-foot open-air shopping destination is set on 51 acres with more than 65 stores and restaurants, the Regal Palmetto Grande movie theater, the Hyatt Place hotel and a beautiful green space. Towne Centre also regularly hosts events, like Play Dayz for children under the age of 10 on the first Tuesday of every month.
Marina
Safe Harbor Charleston City
shmarinas.com
This marina calls the Ashley River home on Lockwood Drive in downtown Charleston. Located just a few minutes away from the peninsula's famous dining and shopping scene, Safe Harbor houses the famed "mega dock," that hosts some of the most prestigious yachts in the world. As a premier boating destination, the marina's state-of-the-art facilities and unmatched southern hospitality are merely the beginning.
Museum
Children's Museum of the Lowcountry
explorecml.org
A world of discovery awaits for Charleston's youngest residents at this museum in downtown Charleston. CML offers unlimited learning adventures for children, ages birth to 10 years and their families. Children explore building projects with real tools and climb aboard a Lowcountry pirate ship. This non-profit organization's mission is to engage young children's potential by inviting families of all backgrounds to explore environments and experiences that spark imagination and stimulate curiosity through the power of play.
New Neighborhood
Nexton Midtown
nexton.com
Known as a fresh mix of home, town and nature, Midtown is nestled in the heart of the Nexton community and located within reach of essentially everything: restaurants, boutiques, outdoor concerts, offices, and so forth—all just a bike (or golf cart) ride away. The neighborhood is home to the Midtown Club, where residents can enjoy everything from pool time to pickleball games, and food trucks to flag football on the events lawn.
Wedding Reception
The Gadsden House
gadsdenhouse.com
The Federal-style Charleston manor was originally built in the late 18th century by Revolutionary War hero Christopher Gadsden who presented his son with the property as a wedding gift—how apt, because it serves as a picturesque downtown Charleston wedding venue to this day. The events team offers unparalleled personalized service throughout the planning process. A beautiful bridal suite, handsome groom's quarters and exquisite catering service will make every moment delightfully enjoyable for guests.