2023 Best of the Holy City Services
04 Jul 2023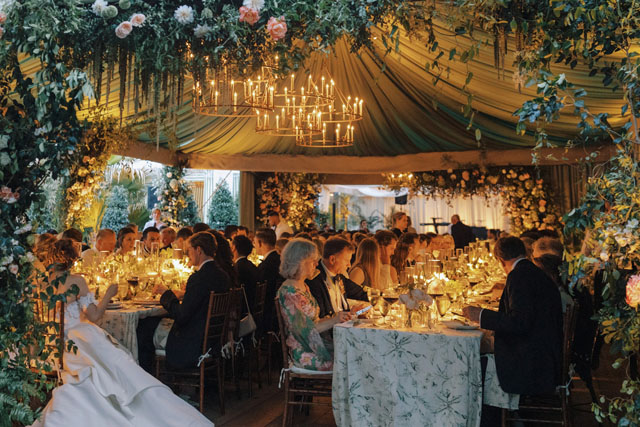 Services
Advertising Agency
In the Black Marketing and Media Consulting
intheblackmedia.com
This downtown Holy City mecca for media and marketing services is eager to aid you or your company with any creative design need you may have. Think graphic design, media placement, content marketing, photography, videography and more! In the Black's seasoned experts are passionate about sharing their knowledge for business brand building and other avenues for successful promotion of your trademark or event. They thrive on competition and keeping your future flourishing.
Apartment Complex
Avalon at James Island
Avalonjamesisland.com
Consider calling this coastal hotspot home. Recently voted one of the Charleston region's best apartment complexes, it offers a variety of 1, 2 and 3-bedroom floor plan options perfect for your taste. With standout amenities like a 24-hour fitness center, yoga space, and resort-style pool for sunbathing season—it's no wonder Avalon is a hotspot for residents. Additionally, the rooms' have contemporary interior features, including, but not limited to quartz countertops, tile backsplashes, and spacious tubs.
Architect
Tyler A. Smyth Architects LLC
This award-winning firm boasts talented tradesmen, including its namesake architect, who's well-traveled and versed in European design. This team specializes in architecture and design for residences and light commercial projects around the Lowcountry—particularly the Sea Islands and peninsular Charleston communities. From brand-new construction to exclusive renovations and unique furnishings—imagine a custom porch bench, rooftop deck furniture or bed—quality innovation paired with customer satisfaction are central to Tyler Smyth designs.
Assisted Living Center: Bishop Gadsden
Finding the right space to transition from independent to assisted living doesn't have to be taxing. Consider this luxurious James Island facility, where all residents must be least 62 years old. The Bishop Gadsden team takes pride in properly caring for its young-at-heart members and offers an array of amenities to keep everyday life enjoyable and carefree. Together with new friends, experience the site's fine dining facility, burn calories in the cutting-edge fitness center, or soak up sun by the pool.
Attorney
Sara Turner Law
College of Charleston graduate Sara Turner knows the Charleston region and Palmetto State law. Her award-winning law firm and legal prowess have been helping local clients with family law, personal injury, and criminal defense cases since 2018. As their top advocates, she ensures clients comprehend the justice system and recognize their rights. There's no side of the criminal justice system she hasn't encountered—all the while exhibiting compassion and care in and out of the courtroom.
Bank
South State Bank
Southstatebank.com
With a number of branches around the Charleston region, South State Bank is in close proximity and willing to assist you with your monetary needs and goals, regardless of your financial status. Find guidance for home mortgages, business banking, retirement or savings accounts, estate settlement and more. Speak with bank tellers and customer service representatives for guidance on several services, from business banking and mortgages to retirement savings, estate settlement and more. No matter where you are in the Lowcountry, there's a South State Bank facility or ATM near you.
Credit Union
SC Federal Credit Union
With dozens of ATMs and financial centers situated throughout the Charleston region, it's no wonder locals prefer their state's own SC Federal as their credit union of choice. Whether it's personal or business banking, mortgages or auto loans, investing or borrowing funds, customers have confidence in this Palmetto State company for its credibility and reliability since 1936. The SC Federal team is committed to relationship-banking to meet specific needs and ensure safety, quality service and convenience for all customers.
Daycare
Sundrops Montessori
Sundropsmontessori.com
Nurturing creative minds in a unique educational environment is the main mission of this private Montessori school, where your child will experience a respectful environment dedicated to fostering their independence, engaging in outdoor play, and growing their skills for language development and self-expression. Find a specific program for your infant (Nido Program, ages 6-14 weeks); toddler (Pee Wee & Wee Casa Program, ages 14-36 months); or preschooler/kindergartner (Casa Program for ages 3-6); among other grade levels.
Financial Advisor
Raymond James
Raymondjames.com
Raymond James associates are committed to helping you discover and maintain economic health and wealth. Since its founding in the early 1960s, this company has valued long-term planning and methodical decision-making to best help clients reach their monetary goals and best plan for the future. Meet with a Raymond James professional to receive sound, credible advice considerate of your entire financial picture and learn more about business portfolio management, brokerage and financial investment strategies, and so much more.
Funeral Home
McAlister-Smith
Planning a loved one's funeral is never easy, but McAlister-Smith Funeral Home—with four area locations—is here to help in any way necessary during your family's season of sorrow. They maintain an online search list for local obituaries and a list of local florists for sending sympathy flowers to a relative or friend. They also offer pet loss services, including cremation, aquamation or memorial options, to help you grieve the goodbye of your four-legged companion or other pet.
Heating & Air
Charleston Heating and Air
charlestonheatingandair.com
Stay cool this summer with the help of Charleston's go-to heating and air company. Charleston Heating and Air puts its customers' comfort first and offers a full range of HVAC services and products for both residential and commercial spaces to meet your home or business' comfort needs. If you're looking for a new heating and air conditioning system or a cost-effective program to protect your current investment, you've come to the right place.
Homebuilder
O'Connor Homes
oconnorhomessc.com
Charleston is known for its beautiful historic homes and unique architecture—and O'Connor Homes is here to help maintain all that beauty and splendor. Team members bring years of homebuilding experience to the table, working closely with their customers to take custom home build from the design phase through completion. They offer many services including new custom home construction, historic preservation and rehabilitation, major renovations and additions, large-scale residential and commercial carpentry and even short-term rental upfits.
Home Cleaning Service
Castle Keepers
castle-keepers.com
When they say "cleaner, safer, greener"—they mean it. Castle Keepers House Cleaning is a leader in green cleaning. This team uses natural products that clean better, are safer for your family, and are better for the environment. They source the most eco-friendly, organic cleaning materials—and work hard to train their cleaning technicians in processes that effectively clean your spaces without leaving any harmful residues behind for your pets and children to find.
Home Security
Charleston Security Systems
charlestonsecuritysystems.net
"Knowledgeable," "wonderful," "punctual" – just a few of the adjectives that clients used when they left their online reviews about this group of home security technicians. More importantly, these customers confirm how safe they feel inside their homes. Charleston Security Systems offers residential and commercial burglar alarms, alarm monitoring, video surveillance systems and access control systems to the Tri-county area. They also offer free security consultations.
Insurance provider
Gill Insurance of the Lowcountry
gill-lowcountry.com
It's not just about finding a price you can afford; it's also about making certain you are properly covered. Three generations of Gills have combined to work on behalf of their communities to provide clients the most comprehensive insurance coverage at the best prices available. This independent insurance agency will suggest carriers and coverages that meet your unique needs and will work with you to develop the best insurance program possible in today's environment.
Interior designer
Mitchell Hill
mitchellhillinc.com
Take Michael Mitchell's knack for combining fun with sophistication, and Tyler Hill's remarkable eye for design, and throw in their mutual love of traveling to find unique selections from around the world—that is what makes Mitchell Hill what it is today. This duo is diligent about searching for the right product for clients. Besides design consultation and unique artwork, their team also frequently hosts events in their gallery space on King Street.
Kitchen & Bath Remodel
Classic Remodeling
classicremodeling.com
As Charleston's only design-build firm focused exclusively on residential remodeling, Classic Remodeling's goal is to make your experience as stress-free and enjoyable as possible. Their client-centered approach is just one of the reasons they have consistently enjoyed a 97% customer satisfaction rating. From design through construction, their team of experts will guide you through the remodeling process and deliver a beautifully built space that will stand the test of time.
Landscaping
Brownswood Nursery and Landscape Design
brownswoodnursery.com
With roots established in 1978, this Johns Island nursery has blossomed to serve Lowcountry residents with all their landscaping needs. Brownswood's team boasts generations of experience and a foundation in growing plants. This provides the team with unique expertise when selecting the right plant for the right area. In addition to growing their own plants from cuttings, seeds and liners, Brownswood specializes in sourcing the best plants at the best price in the Southeast.
Mortgage company
Tabor Mortgage Group
tabormortgage.com
Working together with some of the Lowcountry's top real estate companies, Tabor Mortgage Group has built a great reputation in Charleston through its remarkable customer service and its friendly, knowledgeable staff that make the home financing process as seamless as possible. Tabor Mortgage Group understands that each homeowner has unique financing concerns and that's why their goal is to design the right financing program for you while making the entire process stress-free.
Pest Control
Ledford's Termite & Pest Control
ledfordspestcontrol.com
Termites, fleas, ants, and other pests do not stand a chance with their extermination process. Ledford's Charleston pest control services will help eliminate pests and keep them away from your home or business. They offer monthly pest control services, as well as seasonal pest control to keep specific pests away during peak seasons. Protecting your home or business before an infestation happens is the best way to keep everyone safe from unwanted pests.
Pet Groomer
Michael's Barkery
michaelsbarkery.com
It is more than a pet groomer and boutique; Michael's Barkery is making a difference in the lives of adults with cognitive disabilities. This family-owned Daniel Island business provides internship opportunities where teammates tackle cleaning, grooming, baking and more. All dog treats are made with high quality, nutrient rich ingredients in a state-of-the-art kitchen. They are all huge animal lovers, too, who promise the best treatment to visiting furbabies.
Plumbing
Smoak's Comfort Control
smoakscomfort.com
For more than 50 years, Smoak's Comfort Control has provided its quality and professional services in heating, air conditioning, indoor air quality, and plumbing in the Tri-county area. Team members from this family-owned and operated business will consult with you to determine your property's specific needs to fit your budget—from emergency repairs to ongoing preventative maintenance to replacing or installing new equipment. They promise honest services and customer-focused satisfaction.
Pool Company
Aqua Blue Pools of Charleston
aquabluepools.net
Safe to say most Charlestonians are ready to jump head-first into summer into a nice, cool pool. The master craftsmen at Aqua Blue Pools do it all—they can design your pool, build and construct it and they even can repair it for you. They can renovate old and damaged pools. Aqua Blue Pools services clients across Mt Pleasant, Charleston, Kiawah Island and more.
Private School
Palmetto Christian Academy
palmettochristianacademy.org
PCA has emerged today as one of the area's leading Christian schools, with a wide range of educational programs for more than 740 students from 18 months through 12th grade. PCA offers a superior academic program, a broad array of opportunities in the fine arts and a competitive athletics program. The school also has a 44,000 square foot Student Life Center with fully-equipped science labs, technology center and collaborative classrooms.
Real Estate
Carolina One Real Estate
carolinaonerealestate.com
For more than 50 years, Carolina One has provided a full range of real estate services to countless families in the Charleston area. Whether it is assistance in buying or selling real estate, meeting a client's need for the highest level of mortgage, insurance or property management services or contributing both time and financial support to community causes, Carolina One and its associates promise unparalleled commitment to the people they serve in the Charleston area.
Tax Prep
Veris
veriscpa.com
A word that sets Veris (formerly McCay Kiddy) apart from other CPA firms is "proactive." That word applies to every facet of this company. It means taking the time to plan with their clients before tax season and eliminating the surprise tax bill and "reactive" service typical for the industry. This company is ready to assist clients in all areas from outsourced accounting to tax and consulting services, to forensic evaluations and business valuation services.
Veterinarian
Patrick Veterinary Clinic
patrickvet.com
This full-service cat and dog clinic incorporates high-quality veterinary medicine, the latest technology, friendly, knowledgeable staff and is an establishment that reflects the diversity and energy that personifies downtown Charleston. The Meeting Street vet services include house blood panels, radiology, dentistry, dental x-rays, surgery and a full pharmacy on site. The practice offers patient parking, with additional off-street options on Addison Street and, if necessary, the lot across Addison that belongs to Greater Trinity Church.
Wedding Planner
Christina Baxter Weddings and Events
hristinabaxterweddings.com
Owner and lead designer Christina Baxter has an appreciation for quality design and she is here to help make your special day stress-free, joyful and memorable. Baxter's services include—but are not limited to—vendor selections, personalization, checklist monitoring and onsite oversight to help make sure everything goes off without a hitch while you are getting hitched. Former brides say she goes above and beyond to create a wedding that is unmistakably your own.