8 Small Project Ideas for Your Backyard
04 Jul 2014
Tips and advice from our garden experts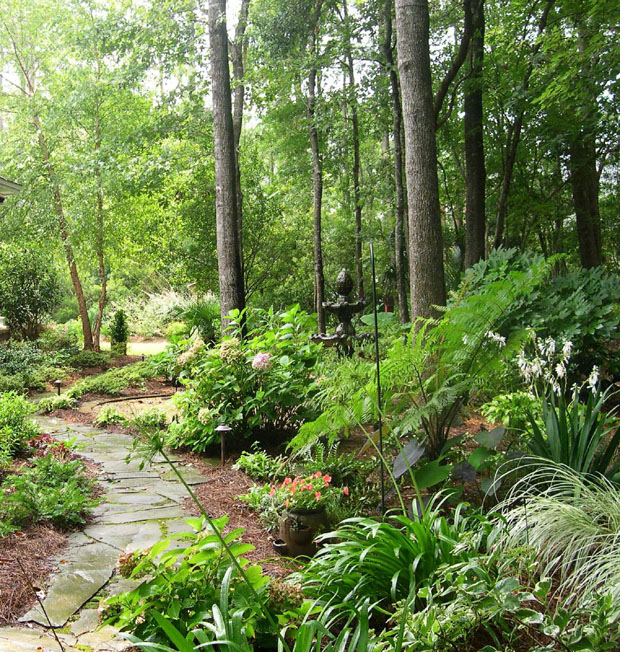 Sometimes it's the small changes in life that can make all the difference, especially in that backyard of yours. You've grown tired of the same old patch of (hard-to-keep-totally-green-because-of-the-shade-and-the-dog-and-the-weeds) lawn, the needful shrubs that have been pruned way too many times to keep them in check, and the general lackluster space that could and should be your respite from the mundane. Well, help is on the way…please, though, if you would, read on.
The help comes in the form of eight ideas that might just point you in the direction of your very own Shangri-La. So here we go (in no particular order):
The Potager or Kitchen Garden
Nothing tastes better than Swiss Chard that you grew. That basil on the dinner pizza shared with friends – yours. And cherry tomatoes? They hardly take up any room at all. The key to this enjoyment is a nicely constructed, smallish box that will serve as a raised planter. Feature it in a nice, sunny location and again, keep it small. You'll be surprised how much you can do in a 10 feet by 3 feet area. The drainage and improved, controlled soil conditions of the planter will make it a dream and not drudge.
Make A Garden Path
Much too often we see clients' landscapes with too little connectivity between space. Remember, the journey counts too! As much thought that is put into the patio or deck needs to be invested in a pathway as well. Think of compatible but interesting materials—white oyster shell, crushed gray slate, or plantation mix—that pick up on and compliment the main hardscape. Don't forget to edge in brick, commercial-grade black metal, or pressure-treated 1"x4" lumber in a neat manner.
Grow Two Meyer Lemon Trees
Suitable to the area, evergreen, a heavenly scent, and, oh by the way, a lovely payoff of a limoncello or cold lemonade – need I say more?
Get Rid of The Lawn Altogether
Why do we insist on fighting Mother Nature? If it's too shady, too overtaken by tree roots, or otherwise maintenance intensive, please don't feel like a failure if you do without the lawn or at least a portion thereof. Plenty of native plants and groundcovers would be more than happy to reward you with less frustration, fewer expenses, and more time to relax. Can we say "no-brainer" in unison!
Build A Secret Reading Nook
Like to read in peace? A special little area can be carved out of your landscape as a destination. I'd suggest starting with finding the right bench or other type of seating. Surround it with evergreens and ferns to create a bit of an alcove of greenery. Before long, the kids will be asking, "Where's Mom?"
Utilize Some Native Plants
There is almost no reason to not utilize native plants within one's landscape. Less pest issues, greater soil and climactic acclimation, and less pruning are pretty good reasons to do a little online search. They may not be as easy to find in the big box stores, but they will be worth the effort through the years.
How About A Serious Fire Pit
A few more dollars invested in a real fire pit (i.e. masonry or one of the iron sugar kettle types) are a much classier means to get fire into the landscape. The investment in their inherent beauty and construction will show!
Low-Voltage Lighting Is A Good Thing
Here, two adages come to mind that apply: "Quality over quantity" and "Less is more". I mean to say that the money spent on a commercial grade lighting system (fixtures and transformer) will have a payoff in much grater longevity. Secondly, remember to be judicious with the placement of the fixtures. Too many and it's a Las Vegas light show! You just might be surprised to find the difference that professionally installed lighting will make.
By PATTY CRAVEN and NICK POPOVICH of DIG Landscape