A Touch of Nostalgia
23 Sep 2018
Family friendly fun at the Boone Hall Pumpkin Patch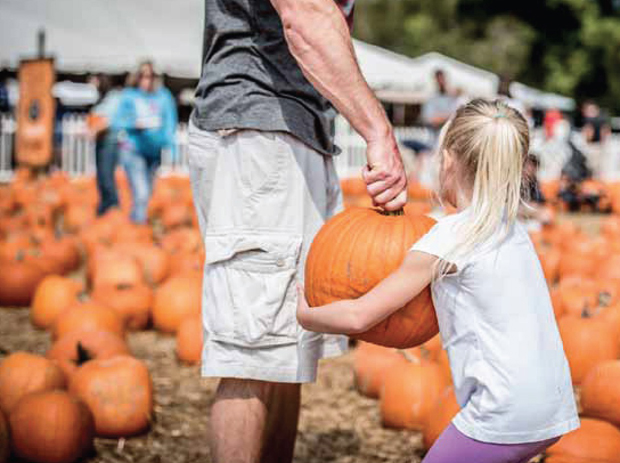 We love fall for many reasons. It's a time when there is an anticipation and excitement about what the holidays will bring…a time that conjures up fond memories of family gatherings at Grandma's house and all those smells—oh those delicious smells. There's a feeling of nostalgia that fills the air…a feeling that many long for and cherish.

Pumpkin patches are part of that fall feeling. Pumpkin patches are popular today because they celebrate the nostalgia for an old fashioned, rural way of life—the best sort of moral virtue that can often get lost in today's fast paced world.

Enter the Boone Hall Pumpkin Patch. Mount Pleasant is experiencing unprecedented growth, with more and more people moving to the area to live and work. New development is sprouting up on all sides.

But the Boone Hall Pumpkin Patch has become a Lowcountry family tradition, presented each year on an undisturbed part of Boone Hall Plantation and remains an event where people of all ages can come enjoy some good, wholesome family fun and time on the farm without being overwhelmed by surrounding development.

The Boone Hall Pumpkin Patch has grown into one of the largest fall festivals in the state of South Carolina. There's the very popular Family Friendly Monster Hayride, a huge eight-acre corn maze, giant inflatables, a petting zoo on weekends, old timey tractors and of course, plenty of pumpkins of different colors, shapes, and sizes. However, as the event continues to grow, it maintains its wonderful family atmosphere.

The McRae family purchased Boone Hall Plantation in 1955. The family's roots are connected to farming and since day one, they have believed it's important for that part of the plantation to remain pure and "untouched," so people can continue to experience some of the values that have their roots in family farms.

So as today's world moves faster than ever before and as local growth is sprouting up all around, remember there are places you can go to escape. Places where you can find a bit of that nostalgia that the fall brings. Places like the Boone Hall Pumpkin Patch. See details for this year's event at www.boonehallpumpkinpatch.com.