Bringing Hope to the Community
02 Nov 2023
Spotlight on worthy Charleston non-profits
By Jenny Peterson
In the season of giving and giving back, we are happy to highlight important Lowcountry non-profits that bring hope to our neighbors and the community. These hard-working organizations tackle access to healthcare, housing and food insecurity. They assist the most vulnerable citizens in our community as well as our furry friends and provide access to the arts.. Thanks to their passion and dedication, the Charleston area—and beyond—is a better place to call home.
Our Lady of Mercy Community Outreach
1684 Brownswood Rd., Johns Island
(843) 559-4109
www.olmoutreach.org
Our Lady of Mercy Community Outreach Services has been an anchor in the Charleston community since 1989, established only two weeks before Hurricane Hugo devastated the area. The mission of Our Lady of Mercy Community Outreach is to build equitable communities and empower individuals to reach their full potential by providing basic and emergency needs, education, employment and health services.
While started to serve the Sea Islands, we have expanded to include the communities along the highway 17 corridor spanning from West Ashley to Edisto Island. Our locations serve individuals and families in need within the pockets of extreme disparity amidst overwhelming economic success in the Lowcountry.
We fill the gap of equitable access by providing a breadth of holistic services. Between our campuses, we assist an average of 6,000 individuals and household members through dental and prenatal care, emergency services such as food, clothing, financial and employment assistance, housing repair, benefit enrollment, senior food boxes, hot lunches five days a week, and diverse educational opportunities such as afterschool programs, financial literacy, GED, and ESL classes.
What makes Our Lady of Mercy Community Outreach different is that we don't see struggle; we see possibility. Everyone has different needs, challenges, goals and hopes. Yet we meet people where they are. Not just for the short term. We invest in their lives, their legacy and their story.
Greatest need: We are always looking for ways to partner with other organizations, local businesses, and individuals who would like to give their time and talents to our organization. We wouldn't be able to do what we do without generous donations, sponsorships for our events, partner organizations to help the community, volunteers to assist with our various programs, and individuals to serve on our board and subcommittees. we need help stocking our Food Pantries for the holiday season. We are also looking for donations to grow the impact of our programs and volunteers specifically for our Yes, I Can! afterschool program and wellness center. If you want to see us in action or want to learn more, contact us 843-559-4109 and check us our on Instagram at olm_communityoutreach or Facebook at Our Lady of Mercy Community Outreach.
Humanities Foundation
474 Wando Park Blvd., Mt Pleasant
www.humanitiesfoundation.org
Humanities Foundation was founded in 1992 after Bob and Tracy Doran of the James Doran Co., a real estate investment and development firm, decided to tackle the affordable housing problem in the Charleston area.
Tracy had served as the second chairperson for Mayor Riley's City of Charleston Commission on Homelessness and Affordable Housing, where she learned about the depth and complexity of the problem. Together, she and Bob decided to bring the family's real estate expertise to the nonprofit arena, leading to the formation of the Humanities Foundation.
The mission of Humanities Foundation is a multifaceted approach to addressing critical housing and community needs. The foundation's dedication to developing high-quality affordable and workforce housing directly tackles the pressing issue of housing affordability, providing individuals and families with secure, safe, and affordable homes, which is essential for community stability.
Over 30 years, Humanities Foundation has built more than 2,500 apartments for low- to moderate-income individuals and families. The organization specializes in environmentally-sustainable housing that fits into the fabric of each neighborhood. Apartment communities have expanded statewide in South Carolina, Georgia, Virginia, and Louisiana.
Humanities Foundation is currently revitalizing the historic Henry P. Archer School in downtown Charleston, transforming it into Archer School Apartments, which will be 89 affordable apartments for seniors aged 55 and older. The $42 million project involves rehabilitating the existing structure and adding two new buildings with a focus on preserving historical elements and ensuring environmental sustainability.
Future projects in downtown Charleston include developing a 106-unit senior affordable housing community on Lee Street.
Humanities Foundation created ShelterNet to provide emergency housing assistance, which has helped more than 50,000 people avoid eviction or loss of essential utility services. Other initiatives include Marketplace, a free food delivery program, along with many other programs for youths and seniors that include transportation, summer programs and community gardens.
Greatest need: Contributions through donations, volunteering and partnerships. Donations can be directed to specific programs or the general fund. Volunteers are always needed to assist with Marketplace food distribution or participating in the Adopt-A-Property program. Explore partnership opportunities, including collaborations with Marketplace and property adoption and to learn more about supporting development initiatives at www.humanitiesfoundation.org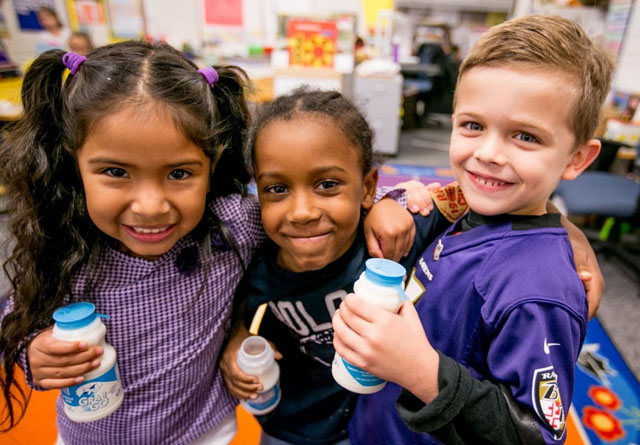 Lowcountry Food Bank
2864 Azalea Dr., North Charleston
www.lowcountryfoodbank.org
843-747-8146
Founded in 1983 by Trident United Way and Coastal Community Foundation, the Lowcountry Food Bank was created to address the community health issue of hunger—which we now understand more broadly as food insecurity—and the pursuit of equitable, dignified and consistent access to nutritious food. We serve the 10 coastal counties in South Carolina.
According to Feeding America, the food insecurity rate in Charleston County is 8% of the population. Last year, in all 10 counties, we distributed more than 39 million pounds of food, of which 65% was protein, produce, and dairy products, especially in harder to reach rural communities. Approximately 50% of the people we serve are children and seniors.
We partner with schools to provide School Markets that allow students and their families to select food items to take home; shelf-stable food boxes at School Pantries that are distributed after PTA meetings, performances and other school events; BackPack Buddies which fills meal gaps on weekends and Kids Café and summer feeding programs.
We distribute meals for seniors through partnerships with East Cooper Meals on Wheels, Summerville Meals on Wheels, First Scots Presbyterian Church and more.
With nutrition education and an engaged support system that helps address the barriers to food access, such as a lack of transportation, high cost of housing and high food costs, LCFB continues to build pathways to long-term food security and cultivate resources to help our neighbors reach self-sufficiency.
The Lowcountry Food Bank Foundation was established in 2021 to provide a consistent and sustainable source of funding to support the Lowcountry Food Bank. The Foundation manages and invests monetary gifts, which continue to grow, and provides a dependable source of annual income to help fund feeding programs, projects, equipment, and infrastructure for Lowcountry Food Bank.
Greatest need: Monetary support to procure nutritious food for our neighbors who experience food insecurity. Expanding current partner agencies' food pantry availability and capacity so that neighbors have access to food at places and times that are convenient.
Palmetto City Ballet
494 Wando Park Blvd, Ste A, Mt. Pleasant
Performances held at the Sottile Theater
Palmetto City Ballet School-843-367-7339
Palmetto City Ballet-843-864-4809
www.palmettocityballet.org;
email info@palmettocityballet.org
In 2012, Charleston witnessed the creation of a beautiful ballet based on Hans Christian Anderson's classic, The Little Match Girl. The production featured a local composer's original score, the choreography of the current artistic director, Jonathan Tabbert, and the musicians of Chamber Music Charleston. A pre-professional youth ballet company, which had been established a few years before, performed.
That collaboration and performance marked the inception of professional collaborative arts ballet company Palmetto City Ballet (PCB). The company aims to provide an unforgettable dance experience for its audience while enhancing the city's arts atmosphere. PCB hopes to expand its reach to regional and national touring.
"Each performance is a unique and unrepeatable moment, making it all the more thrilling and exciting," said Tabbert.
Today, the Palmetto City Ballet boasts two branches: the professional company (PCB) and the pre-professional program (PCB School).
"Our mission is to provide our community with top-notch live performances while offering aspiring artists professional training. Our pre-professional and recreational tracks present a clear path for students to learn, grow, and aspire to become professional performers in their field, and more excitingly, in their hometown," Tabbert said. Palmetto City Ballet comprises twenty staff members, both full-time and part-time employees.
The company's annual holiday "The Nutcracker" will be held at the Sottile Theater on December 15-17. Exquisite sets and costumes will light up the stage and over 100 talented children from the Charleston community will perform alongside renowned professionals. Looking ahead, the company will premiere an all-new Wizard of Oz production on March 16-17, 2024.
Greatest need: Private donations and corporate sponsorships are essential for the sustainability of any nonprofit organization. "In the future, our goal is to collaborate more extensively with other arts groups in the city, such as the Symphony and the Opera, to enhance our city's artistic vibrancy and cultural richness," Tabbert said. Learn more on how to support and donate at www.palmettocityballet.org.
Pet Helpers
1447 Folly Road, Charleston, SC 29412
843-795-1110
www.pethelpers.org
email office@pethelpers.org
Open 12 – 5 p.m. daily
In 1978, Carol Linville became disheartened by the number of animals being euthanized in South Carolina. She began taking in at-risk animals from shelters throughout the state, housing them in her own Charleston-area home until she could find them fosters or a permanent home. She also began writing a "pet of the week" column in the local newspaper to help animals get adopted.
From those humble beginnings, she founded Pet Helpers, celebrating its 45th year of service this year. The 14,000-square-foot facility at 1447 Folly Road takes in 1,100 animals per year…and counting.
"We are currently 300 animals over this time last year," said Melissa Susko, Executive Director.
In addition to adoptions, Pet Helpers provides a low-cost clinic for vaccines, microchip and heartworm and other tests and a Pet Food Bank, supplying pet food and cat litter to owners struggling to afford daily care. The Seniors For Seniors program helps partner senior citizens with senior animals. There is also a TNR (Trap Neuter Return) program that will spay or neuter feral cats to help control the pet population.
Greatest need: Pet Helpers is privately funded and relies on donations from the community and sponsors. The average monthly cost to run the shelter is $180,000 or about $56 per day, per animal. Donations can be made online, by mail or by visiting the shelter directly. Supplies are always welcome. Pet Helpers has a wish list on Amazon with supplies it needs the most.
South Carolina Advocates For Epilepsy
843-991-7144
www.scepilepsy.org
Karen St. Marie founded South Carolina Advocates For Epilepsy when her son Erick Gordon was diagnosed with epilepsy in 2007 after suffering from three tonic-clonic seizures in 18 hours.
"I quickly became aware of the lack of awareness and support for people with epilepsy and their families. Epilepsy is a diagnosis that often impacts every area of a patient's life. I decided that had to change," she said. Erick became her inspiration to start the organization, which became an official 501c3 nonprofit in 2011.
Initiatives include providing in person and online seizure first-aid training to all communities in South Carolina, the passage of SC Seizure Safe School Act which requires training of basic seizure recognition and seizure first-aid for all school personnel and promoting importance and establishment of Seizure Action Plans to all patients.
In Nov 2011, the first "Hockey Heroes for Epilepsy" awareness event was held at a SC Stingrays game. The organization raised over $7,000 for the R.E.E.F. (Research and Education in Epilepsy Fund) at the Medical University of South Carolina. The organization has a presence at community events for seizure first-aid training and to raise awareness. It also organizes meetups for those living with epilepsy and their families.
"Approximately 2,100 new diagnoses occur in South Carolina each year. These numbers are a strong indication of the need for advocacy, education and inspiration," St. Marie said.
Greatest need: Volunteers at community events, sponsorships and donations are accepted through the website www.scepilepsy.org.
Lowcountry Pregnancy Center
7481 Northside Dr., Ste. B,
North Charleston
www.lpcfriends.com
Lowcountry Pregnancy Center was founded in 1986 and has served the community with over 165,000 client visits. LPC exists to provide life-affirming reproductive health and family services in a compassionate Christian environment. We believe in the sanctity and value of every human life. We believe that no woman should have to make a pregnancy decision out of fear or desperation.
The center provides pregnancy tests, limited obstetrical ultrasounds, pregnancy options counseling, parenting classes, fatherhood mentoring, car seat safety classes with a free car seat upon completion, adoption referrals, post-abortion Bible study, baby clothes, diapers, wipes and necessary baby equipment. Support and resources are provided to mom, dad and baby up to two years of the baby's life. All services are free of charge.
A unique initiative is "Earn While You Learn" parenting classes, which help young moms and dads learn practical skills they need to care for their babies in a safe and nurturing environment.
Parents earn "baby bucks" to spend in our beautiful boutique stocked with donated and new clothing, blankets, bath items, baby gear and more.
Greatest need: All services are supported by the generosity of our donors and corporate sponsorships. Three major fundraisers include an Annual Banquet in the Spring, Annual Walk for Life in the fall and Baby Bottles for Life Campaign. Direct donations can be made at www.lpcfriends.com.