Bye, Bye Clutter!
08 Mar 2021
Minimalism Made Manageable
By Shelby Simon
Photos by a simple nest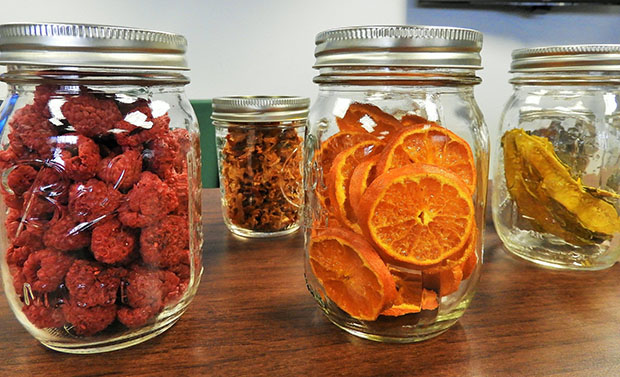 Living simply — a clean home, organized closets, uncluttered drawers, color-coded shelves — can feel elusive. And, even if the minimalist dream is one day achieved, keeping your space in a state where you know exactly what is in every drawer, every closet and every cabinet may seem unrealistic.
Kari Kim and Liz Ryan, co-founders of Charleston-based business, a simple nest, are on a mission to master the art of living simply.
Kim assures that she and Ryan have seen it all and this is achievable — and offers amazing results.
"We love helping individuals and families reduce, refresh and repurpose to discover a more simplistic lifestyle," said Ryan.
"When we clear the physical and mental clutter blocking our way, life comes into focus, we wake up our inner sense of creativity, explore our inner passions and begin to walk a simpler path," Kim said.
The duo both are multi-faceted mothers of three and have led busy careers — Kim is a nurse and certified yoga instructor, and Ryan is a retired mortgage banker. The neighbors-turned-friends realized they were becoming over-extended in their lives and family time was becoming obsolete, so they became passionate about simplifying their day-to-day lives.
"We discovered new methods and habits that made our homes function better, which made life better — not to mention easier," says Kim.
They began helping friends and neighbors do the same and are still in business more than a decade later.
"Our approach has always been holistic — focusing on the home, spirit and Earth," says Kim. "Our intention with each client is to simplify first and then organize what's left, which ends up being those items that the client truly loves and needs."
The duo recently published a book that shares their business name and reflects on their learnings from experiences. It covers every important topic that pertains to simplifying and organizing with a step-by-step process.
Below are tips, based on a simple nest philosophy, to help you start your organization journey:
-Start with a small, less sentimental project. A junk drawer is often one of the easiest places to start, with items that have little or no personal attachment.
-Think about time. "Never start a project that you know you won't have time to finish," says Kim. "As you begin to see the rewards of your work, it will push you to continue."
-Evaluate items. When deciding whether to keep or let go of an item, ask yourself the following questions: Do I love it and does it celebrate me? Is it useful and functional on a regular basis? Can it serve another purpose in my home? Would I buy it again if I had the opportunity?
-Reuse and repurpose items. Using what you already have around the house is great for both your pockets and the planet. Repurpose clear containers to store grains and snacks. Use trays to as a catch-all for jewelry and other small items.
-Regularly purge pantries and closets. Ways to make a positive impact include cleaning out the pantry once a month and donating what you don't plan on eating to the local food bank or going through closets once a season to see what has not been worn or what no longer fits.
-"One in, one out" rule. When you purchase a new pair of shoes, consider donating an existing pair.
-Hire professionals. Professional de-clutters, like Kim and Ryan, help clients organize, pack or unpack, set up a new space, pare down before a move, coordinate donations or consignments and even clear out the home of a loved one.
"We always want to make sure that we have created systems that are easy enough for our clients to keep in place, allowing new habits to be formed," says Ryan.
To learn more about a simple nest, visit www.asimplenest.com.