Exploring Summer Getaways
05 May 2017
For some, summer vacation is a respite, a chance to get away, relax and rejuvenate. Others use the time to redirect mind and body with hikes, museum visits and historic explorations. We've rounded up a few locales—some near, some far—that, no matter what type of vacation you choose, will return you home a fresh perspective.
By KATIE MCELVEEN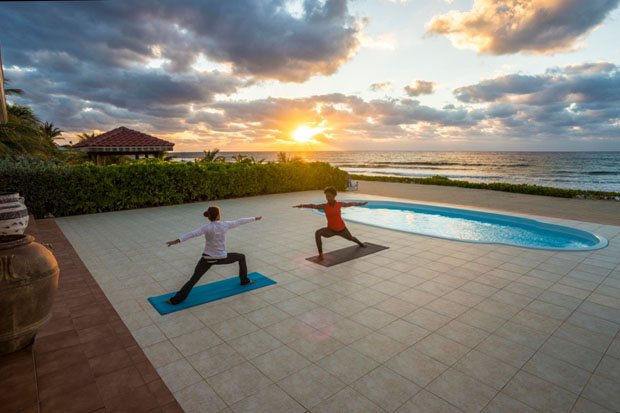 Mountains
Clayton, Georgia
Nothing beats a mountain vacation for outdoor fun, but the price you pay for access to hiking trails, endless vistas and clear lakes is often a dull town where mass market burger joints count as gourmet dining and there's nowhere to shop but the local outfitter. Not in Clayton, Georgia.
Tucked into the northeast corner of the state, Clayton is filled with fun and funky surprises, like a summer Garlic Festival (July) and organized full-moon hikes over the Tallulah Gorge suspension bridge. But this historic small town isn't just about the new and the cool. You can still grab a milkshake at the Clayton Drug Store Soda Fountain, buy Junior Mints (and catch a flick) at the Tiger Drive-In and browse the antique shops on Main Street, just as families have been doing for generations. Restaurants, too, bridge the gap between old and new. Universal Joint, for instance, taps a dozen craft beers, but you can also get a cold Bud Light to go with a burger that can be as creatively topped as you like.
Let your adrenaline needs guide you to outdoor diversions, which range from cruising the calm waters of Lake Burton, where bespoke boathouses match the color and style of the owners' homes, to white water rafting on the portion of the Wild and Scenic Chattooga River where the movie Deliverance was filmed and hiking winding mountain trails.
A prime in-town location makes two-year-old White Birch Inn an easy lodging choice, but you'd stay here anyway: rooms are rustic but polished, the elegant bar is a natural gathering spot and owners Brenda and Chuck Patterson couldn't be more welcoming. thewhitebirchinn.net
Telluride, Colorado
If you think Colorado's San Juan Mountains are just for skiing, think again: in Telluride, summer at 9,000 feet means endless hiking through wildflower-strewn meadows, swimming in crystal-clear lakes and not a drop of humidity. Add Telluride's unique charms – free public transportation between historic Main Street and bustling Mountain Village is a pet-friendly gondola, there are no traffic lights and a different festival every weekend – and you've got the makings of a stellar summer getaway.
Telluride has two downtowns – Telluride and Mountain Village – and both are worth exploring. Start in Telluride's compact downtown, a former mining village that's been named a National Historic Landmark District. Within the colorful Victorian buildings you'll find the first bank ever robbed by Butch Cassidy, the circa-1913 Sheridan Opera House, galleries, shops, cafes and restaurants – and not a single chain place of business, unless you count the Ace Hardware Store. Don't miss breakfast at The Butcher & the Baker, a retro-hip café, or creative tacos—Korean short rib, seared ahi tuna – at Taco de Gnar.
Mountain Village is a European-style resort town where you'll find large hotels and boutiques centered around a plaza with live music and fun activities for kids, like a bungee trampoline and a ropes course. There's access to a single-track mountain bike trail and at the Telluride Golf Club, a chance to tee off at one of the highest elevation golf courses in the world.
Stay at the friendly Hotel Telluride, where each of the 59 rooms come with free bikes and have balconies that overlook the town and the mountains. thehoteltelluride.com
Beach
Palm Beach, Florida
Driving down beachfront South County Road in Palm Beach, it's easy to see where Lilly Pulitzer found her inspiration. Magenta bougainvillea tumbles over stone walls and emerald lawns as smooth as felt front vast homes trimmed in sherbet tones of coral, lime and butter. Thanks to a fortuitous irregularity that pushes the Gulf Stream right up to the shore, the Atlantic, dressed in bright turquoise, does a dead-on impression of the Caribbean Sea.
It's no secret that Palm Beach is a magnet for celebrities, luminaries and the super-wealthy. The shops that line Worth Avenue are so exclusive that Neiman Marcus feels approachable.
But beyond its perfectly poised exterior, Palm Beach also has its share of quirky charm. Take the Leopard Lounge. Who'd know that hiding behind a pair of French doors within the lovely and oh-so-proper Chesterfield Hotel awaits a loungy supper club where, after dinner, fox trotters get funky. Then there's Cucina Dell 'Arte, where dowagers socialize over eggs benedict in the morning and families meet for lunch on the patio. After dinner, tables are pushed away from the center of the room and, voila, a dance club is born.
There are already dozens of reasons to stay at the iconic Breakers Hotel – the beach, the history, the lovely grounds, to name a few – and here's one more: the spa. Completely renovated in the fall of 2016, the Breakers Spa offers unique treatments like massages in a heated sand-quartz bed; the indoor-outdoor lounge has a stay-as-long-as-you-like vibe that will have you doing exactly that. thebreakers.com
Cayman Brac
Mention the Cayman Islands and most people think of Grand Cayman, the best-known and most populated of the three Caymans. Less known and about a quarter of the size of Grand Cayman is Cayman Brac, a speck of land with a big personality that's as close to old-school Caribbean as you can get. Beyond 12 miles of near-empty beaches, there are 35 marked hiking trails, high bluffs to climb, caves to spelunk and more than 50 dive sites. Rather take a guided hike? Just email the tourist bureau, who will set up a free hike with one of the local naturalists.
What you won't find is a scene – this peaceful paradise comes with no major resorts, clubs or swanky bars. What it does have is Le Soleil D'Or, a refined escapist fantasy comprising a four-room boutique hotel, three cottages on the beach and a three-bedroom farmhouse nestled into the resort's organic blufftop farm. Rooms are crisp and breezy, with stone floors and bathrooms, patios and, in some cases, private pools. There's also a remarkably well-equipped gym and instructors on hand for yoga and Pilates and a beach club complete with shady cabanas that can be booked for an outdoor massage. Food, much of which comes from the 20-acres farm, is fresh, colorful and delicious; cooking classes take a "cook what you want to eat" approach – diners choose a three-course menu, then work with the chef to prepare it. lesoleildor.com
City
Washington, DC
While it seems like some things in Washington, DC will never change, a spate of recent museum, restaurant and hotel openings are giving the city a bit of fresh energy. First up is the National Museum of African American History & Culture, which opened late last year. Largely subterranean, the museum climbs both chronologically and geographically: exhibits begin three levels below ground with stories and artifacts depicting the slave trade and continue to the top level, where a gallery showcases political and cultural achievements made by African Americans. Along the way, 36,000 artifacts collected from across the United States, interactive exhibits and video presentations bring the African American experience into sharp focus. Entry to the NMAAHC is free, but, due to its popularity, passes for specific entrance times are required for entry. To request passes, visit nmaahc.si.edu
Three years ago, the East Building of the National Galleries of Art closed for a complete renovation; the museum re-opened in September with a reconfigured lower level, new galleries (check out the Calder and Rothko collections in the Tower Galleries) and an outdoor sculpture terrace that offers glimpses of both the Washington Monument and the Capitol.
There are two ways to visit the International Spy Museum. One is to explore its interactive side and participate in the fun spy versus spy adventures that will have James Bond wannabes carefully looking over their shoulders. The other is to wander through galleries crammed with poison pens, lethal umbrellas and the harrowing stories of the people who used them.
Washington's newest hotel is the Darcy, which opened in April and offers easy access to both DuPont Circle and DC's hip 14th Street Corridor. Part of Hilton's Curio Collection, the Darcy's 226 rooms are mod – pop art, groovy lighting – yet comfortable, with oversized seating and comfy beds. thedarcyhotel.com
Vienna, Austria
Not many cities feel both old and new, but, Vienna, with its time-honored elegance and cultural flair, strikes a refreshing balance. There are more than 100 museums within the city, and they are as varied as they are numerous. Classics, like the Kunsthistorisches Museum Wein – the city's art history museum – are filled with timeless treasures from Titian and Rubens, Egyptian artifacts and riches from the Hapsburg's Imperial collection. Others – there's a clock museum, a globe museum and a spooky crypt that holds thousands of royal skeletons – delve deeply into a single category. At the Museums Quartier, a form stable transformed into café-filled outdoor space surrounded by contemporary art museums, art-lovers can wander while people watchers can enjoy the show.
Vienna's place in music is unprecedented – not only did Beethoven, Mozart, Haydn, Schubert and Strauss all live and work in the city, but their music is celebrated and performed in some of the most beautiful and acoustically blessed concert halls in the world. You can also take in a classical concert at various churches and sacred spaces, cafes, parks and even the Imperial Palace. The grand State Opera hosts performances nearly 300 nights a year; guided behind-the-scenes tours are also held each day.
Staff at the Ritz Carlton Vienna get creative when it comes to sharing their city, including guided running tours past some of the city's best-known sights and monuments and a chef-led visit to Vienna's famous outdoor food market, the Naschmarkt. Head to the hotel's rooftop bar for creative drinks and one of the best views of the city, particularly at night when the ornate spires of St. Stephan's church, Vienna's striking concert hall and the massive dome of St. Charles's church are all bathed in a magical golden glow.