Strategy and tips for eating healthy at tailgating events
By EDNA COX RICE, RDN, CSG, LDN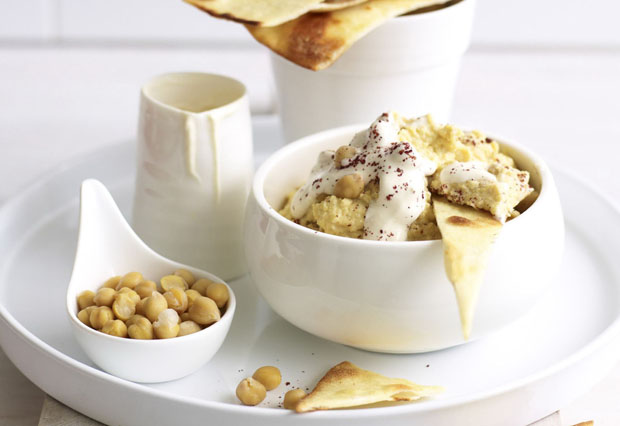 As autumn approaches, September and October finally usher in half-tolerable temperatures for Charleston. The cooler weather invites friends and family to enjoy outdoor events, spirited football games, soccer, and eating outdoors. The perfect formula for a fun-filled day involves toting along a cooler, barbeque grill and baskets of food, and then serving up a feast from the trunk of your vehicle.
This all-American fall ritual may seem a little intimidating to the health conscious or to those watching their weight. There's no reason that your tailgate picnic should sideline your weight control and fitness efforts. Coaches don't wait until game time to plan their strategy and neither should you. Planning ahead creates winning strategies for healthy eating. Don't let traditional tailgate food take the fun out of your celebration. Being strategic helps you navigate the food and drink situation and focus.
Pre-Event Meal
Earn a little splurge on Saturday by saving a few food items during the week. Cut back on carbs the day before or skip dessert during the week.
Before the festivities begin, have a small snack that contains protein and fiber so you'll be less tempted to overeat. Healthy light snacks – yogurt and fruit, cereal and low-fat milk, one half turkey sandwich.
Warm Up
Choose hummus dip instead of high fat cheese dips. Use veggies for dipping, lay off the chips and nachos.
Survey the offerings before you load up your plate, then select plenty of fruits, vegetables, lean dairy and lean protein.
Eating from a plate rather than mindlessly grazing from the buffet, will help you track how much you're eating.
Main Event
Don't get sidelined with traditional tailgate fare – wings, pizza, burgers and dogs. Go for lean meats, like 93 percent lean ground turkey or ground beef. Add healthy fixings like avocado and tomato. Skip the cheese and save about 100 calories per slice. Mustard is a better choice; it's lower in calories and carbs than ketchup.
Power up your tailgate with healthy sides like brussel sprout slaw, Asian kale slaw, or black bean and corn salad.
Field Goals
Tailgate-worthy snacks without a personal foul – coming in at 100 calories or less.
1/4 cup dry-roasted Pumpkin Seeds with a dash of salt is 71 calories

Guiltless Gourmet Spicy Black Bean Tortilla Chips - 13 chips and 2 Tbsp. salsa is only 88 calories

Pringles Potato Crisps,100 calorie packs. Pre-portioned snacks are a winning strategy if once you pop, you can't stop

1/2 cup Edamame is only 90 calories

Snyder's Hanover Sourdough Hard Pretzels, try the 100 calorie packs.
Score points with fellow fans by offering plenty of healthy options such as
Fresh fruit slices or fruit kabobs

Veggies with assorted low-fat dips and salsas

Low-fat snacks – popcorn, pretzels and baked chips

Lean meats and seafood

Low-fat cheeses and whole grain crackers

Salads with light dressings
Best Defense
Alcohol is usually plentiful on game day and can add extra calories to your tailgate spread. If drinking, moderation is key. One defensive tactic is to hydrate. Drink plenty of water or other low-calorie beverages. Alternate alcoholic drinks with zero calorie beverages throughout the day. Remember too, alcohol leads to increased hunger and impairs your judgment, resulting in eating more calories than you planned. The American Heart Association recommends limiting alcoholic beverage intake per day to no more than one drink for women and two drinks for men. (A drink is one 12-ounce beer, 4 ounces of wine, 1.5 ounces 80-proof spirits or 1 ounce of 100-proof spirits.)
Winning Recipes
Spiced Chickpea – Yogurt Dip
Serves 12 (Makes 1 ½ cups)
1 15-ounce can chickpeas, rinsed and drained
6 Tbsp. 2% plain Greek-style yogurt
2 – 3 Tbsp. fresh lemon juice
2 Tbsp. extra virgin olive oil
1 ¼ tsp. minced garlic
1 ½ - 2 tsp. Moroccan seasoning
Mix chickpeas, yogurt, olive oil, garlic, and seasoning in a food processor. Puree until smooth.

Cover and chill until ready to serve. Serve with pita chips or sliced veggies.
44 calories per serving.
Bacon Cheddar Potato Poppers
Serves 6
6 small new potatoes
¾ oz. grated cheddar cheese (about 3 Tbsp.)
2 Tbsp. reduced-fat sour cream
1 medium slice bacon, cooked and crumbled
1 Tbsp. fresh chives or parsley, chopped
Heat oven to 425

°

Cut potatoes in half crosswise. Arrange cut side down on small baking sheet, coated with olive oil spray. Spray tops and season with salt and pepper.

Roast until golden brown on underside, about 20 minutes. Remove if tender; if not, flip over and roast about 5 minutes longer. Trim bottom if necessary to prevent potato from rolling and let cook. (Potatoes may be roasted 8 hours ahead and reheated.)

Top potatoes with cheddar cheese. Bake about 3 minutes until cheese melts. Arrange on serving tray, top with sour cream, bacon and chives.
24 calories per serving.
Grilled Mustard Barbecue Chicken Wings
Serves 8
1 Tbsp. packed light brown sugar
2 tsp. paprika
2 tsp. ground cumin
1 tsp. garlic powder
2 ½ pounds chicken wings, split, tips removed
Kosher salt
Freshly ground pepper
2 tsp vegetable oil for the grill
½ cup mustard barbeque sauce
Preheat grill to medium. Combine brown sugar, paprika, cumin and garlic powder in a small bowl. Season the wings with salt and pepper and toss with the vegetable oil in a large bowl. Add the spice mixture and toss until evenly coated.

Oil the grill grates; arrange the wings on the grill and cover. Cook, turning the wings occasionally, until well browned and cooked through, 20-25 minutes. Remove to a large bowl and toss with the barbeque sauce.
230 calories per serving.
Frozen Tropical Fruit Kabob
On 4 wooden skewers, alternately thread mango, pineapple and berry pieces.
Place on parchment-lined baking sheet.
Squeeze the juice of 1 lime over the fruit kabobs.
Freeze until firm, at least 4 hours.
To serve, drizzle with melted white chocolate and sprinkle with lime zest.
197 calories per stick.
Strawberry and Snickers Sticks
On 4 wooden skewers, alternately thread strawberry and snickers bar pieces.
Place on parchment-lined baking sheet.
Freeze until firm, at least 4 hours.
To serve, drizzle with dulce de leche.
153 calories per stick.