Getting to Your Healthy Weight
24 Jul 2015
The ins and outs of bariatric weight loss surgery
By TERI ERRICO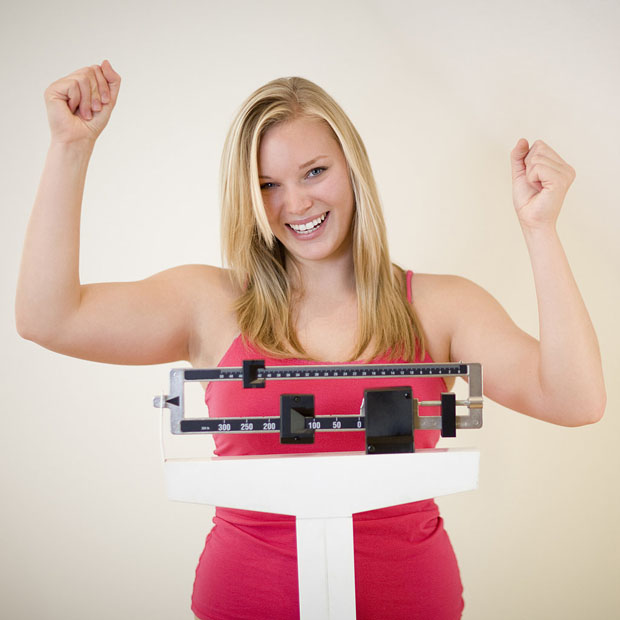 There's a misconception that bariatric surgery is the easy way out when it comes to weight loss, but professionals and patients alike will tell you it's anything but. Less of a surgery and more of a program, bariatric surgery is a lifelong commitment that will show results and help you lose pounds upon pounds—if you diligently keep up with it for the rest of your life.
Generally speaking, there are three common types of bariatric surgery: gastric bypass, the gastric band, and the sleeve gastrectomy. With the bypass, a surgeon divides a stomach, creating a smaller pouch and re-connects it with the small intestine, forcing food to bypass a majority of the stomach and the first part of the small intestine. Gastric band surgery places a silicone band around the top of the stomach that's adjusted by a port in the abdominal wall. The smaller the hole is between the top part of the stomach and the bottom, the slower the food will go through. As a result, patients will feel full on a small volume of food so they're not eating as much as they previously were. The last surgery is the sleeve gastrectomy, in which a surgeon cuts off and discards 80-85% of the stomach. The reduced sleeve shape suppresses hunger, reduces appetite, and improves how full you are.
Ranked eighth in the country for obesity, South Carolina was one of the last states to consider it a disease. "Previously obesity was considered in the same category as smoking, meaning that it was something you caused by yourself," says Meagan Stoner, practice manager at Coastal Carolina Bariatric Center (CCBC), Summerville's nationally-accredited weight loss surgery program. "The American Medical Association has declared obesity an official disease and recognizes that sometimes family history or genetics can play into it. Bariatric surgery as a result isn't as elective as people thought. For some people who need to lose weight, it's medically necessary."
People qualified for bariatric surgery are those who have exhausted every other effort. They have tried Weight Watchers, Atkins Diet, exercise and every other fad with no results—but according to Stoner, they have to prove it. Anyone with a Body Mass Index (BMI) of 35 with co-morbidity, such as hypertension, high cholesterol and diabetes, or a BMI of 40 or above can be considered for the surgery. "Patients have to have some documentation of weight loss, even if it's on their own to say they've tried something else and this has to be their next step," she explains.
MUSC's Bariatric Surgery Team Dietician Nina Crowley, PhD, RDN, LD, says she hears assumptions on a daily basis that bariatric surgery is "the easy way out," when in reality patients who are at this point are desperate and spend months preparing for the surgery. "It is not easy," she insists. "The work they put in to lose the weight is much harder than if they were dieting or exercising on their own. In the beginning it looks effortless because the weight just melts off, but to keep it off requires so much dedication and daily work for life."
For that reason, Crowley and Stoner consider bariatric surgery less of a surgery and more of a program. "It's not a one-and-done procedure," Crowley explains. Patients are seen at both facilities immediately after surgery, then every few weeks, every few months, and after the first few years, every year thereafter for the rest of their life.
The biggest results are seen in the first six months after surgery, or the "Rapid Weight Loss Phase," according to Crowley. Typical results for a patient are to lose 2/3 of their "extra" weight in the first year. For example, if a 300 pound person should weigh 150 pounds on average, then that other 150 pounds is his "extra weight." He is expected then to weigh around 200 pounds a year or so after surgery.
"The greatest part about the surgery is that when people lose such a significant amount of weight, their whole life changes," Crowley says. "They're doing things they could never do before like getting on the ground and playing with their grandchildren, sitting on an airplane and not feeling uncomfortable, or walking places they used to never be able to." She continues, "So many patients actually say they never knew how little energy they had until they lost all this weight." Post-surgery, many patients no longer nap, are going back to work, and some even show such quick results that they leave the hospital no longer requiring their diabetes or blood pressure medication, or even their sleep apnea machine.
If you ever visit CCBC, you'll notice there aren't any before or after photos depicting success stories. Instead, Director of Bariatric Services and a fellow of the American College of Surgeons, Neil McDevitt, MD, makes patients write out on their very first visit the one thing they can't wait to do when they hit their goal weight. And even better, the CCBC team will participate in it with patients that first time. "We had one patient who wanted to go horseback riding and Dr. McDevitt was not a fan of that," Stoner says with a laugh. "But we all went anyway. We've been kayaking, ran 5 and 10ks, and we all go with the patients and their families."
Individual attention like that is what has earned CCBC the award for Number One Patient Satisfaction by the Hospital Corporation of America four years in a row. Voted among 1,350 practices, the CCBC has won the award every year since they opened. "This recognition is not only for our office, but it's because of the experience patients get through the whole Summerville Medical hospital," says Dr. McDevitt. "From administrative support to the nursing staff, everyone is involved in patient care."
Stoner adds that the biggest benefit of CCBC is that it's a small practice. Dr. McDevitt is the only surgeon, which allows him to get to know every patient. "We have three nurses and a front office staff who have all had the surgery and been in the patients' shoes, so they're great resources," she adds.
MUSC on the other hand, is one of the first facilities in town to have performed bariatric surgery, and is led by Karl Byrne, M.D., MUSC's Medical Director of Bariatric Surgery, along with Rana Pullet, M.D., Assistant Professor of Surgery, who specializes in general and gastrointestinal surgery. "We have cultivated this really strong program over time with all these great components, such as our nutrition program," Crowley explains. "We have classes and support groups run by patients. We have a Facebook page, a newsletter and education material." MUSC is also the only center that's working with adolescents. "They need a different type of support and community, so we are the only program that's especially designed for them."
Whether it's the small team with a family feeling or a bigger group with extensive resources, wherever a patient chooses to go will result in losing the weight and keeping it off either way—so long as he or she truly commits. Anyone on a diet can have "cheat days" if they want, but bariatric surgery patients can't just go to a cookout and have a few drinks if they feel like cutting loose. These are patients who make a lifelong decision to stay healthy. And they can. And they will.