Men and Women in Business
08 May 2017
Our annual look at a few seasoned entrepreneurs and professionals who represent the leading roles men and women are taking in the greater Charleston community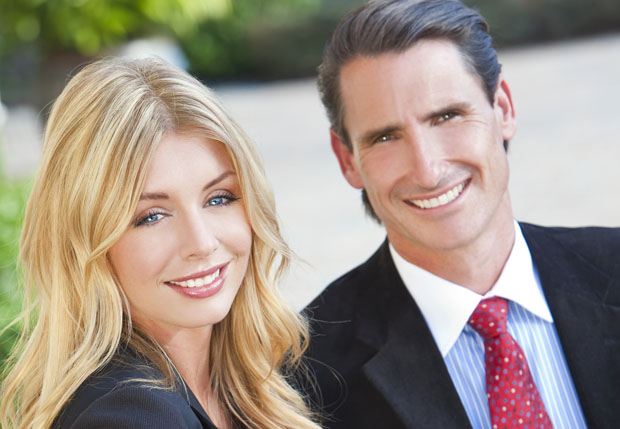 Pam Bishop
Carolina One Real Estate
843-814-1622
pambishop.com
You'd Never Guess That: I love the water and sun.
Who I Serve: I serve the public of all ages, who is looking to buy or sell real estate property.
My Mission Is To: Always treat people the way you would want to be treated.
Why I Chose This Career: It was more that Real Estate chose me, with my family history. And also a friend asked me to help him get organized. The rest is history.
The Secret to Good Business Is: Having good communication with your clients.
I've Learned The Hard Way: How to balance everything, especially the work/life balance.
I Love Doing Business in Charleston: Because people are always friendly, kind and care about each other.
Rachel Burton
Swallowtail Architecture
843-885-9400
swallowtailarchitecture.com
Who I Serve: I work with homeowners across the Lowcounty who want a friendly, professional relationship with their architect.
My Mission Is To: Design a home that so perfectly fits the lifestyle and personality of each homeowner, that they begin to wonder if maybe I interviewed their mom and their best friend before I started the design.
You'd Never Guess That: I went to a new school almost every year until I started high school! As a kid, I lived in Zimbabwe, Jamaica, England and Canada.
Why I Chose This Career: I love being a Residential Architect. My first love was landscape architecture, but I really don't have a green thumb. After countless plant fatalities, I realized that I could simply drop the word 'landscape' and be an architect. I never looked back—and whole forests have breathed a sigh of relief!
The Secret to Good Business Is: Not so much a secret―just follow the rules your mom taught you about how to be courteous and polite.
Marc Camen
Camens Architectural Group
843-768-3800
camensarchitecturalgroup.com
My Business: As the Principal Owner/Architect of the Firm, my main practice is designing unique, custom residential homes along the coastal areas and other state regions. I've been in this business for 38 years.
You'd Never Guess That: Coming to the Charleston region would be as rewarding and fulfilling, both personally and business-wise, as it has been.
Who I Serve: Any client who needs architectural services for a building project, residential and/or small commercial.
My Mission Is To: Provide quality architectural projects that focus on the client's needs and desires.
Why I Chose This Career: I chose this career path when I was 10 years old, because I was interested in architecture and design. I was influenced by my father, who was a builder, and my uncle, who was an architect.
I've Learned The Hard Way: After finishing my apprenticeship, I started my firm when I was first licensed and learned the practice through real experience.
Why I Love Doing Business In Charleston: I love it because of the culture and the people I meet here. Everyone is honest and warm, positive, fun and honest. I've met some very interesting clients who are amazing. And working in this coastal environment is the best. Charleston is a very special place to live.
Lauren Callison
Pleasant Family Dentistry
843-881-8881
pleasantfamilydentistry.com
What's The One Question People Should Ask You, But Usually Don't?: How to maintain their dental health. We can always fix problems when they arise, but long term health is the ultimate goal for all patients.
You'd Never Guess That: I was voted class clown of my high school graduating class.
Who I Serve: All ages from the very young to the elderly. We aim to provide the best dental care for everyone.
My Mission Is To: Help achieve optimum oral health that can be maintained for a lifetime and to restore your mouth with the highest quality materials, using the best technology.
Why I Chose This Career: I love working with people and I love art and science. Dentistry is the perfect marriage between these fields.
Why I Love Doing Business In Charleston: The people are fantastic and very warm and friendly. We strive to offer a welcoming environment with the most up-to-date dental services, for the people of the Lowcountry.
Sharon Campbell and Darla Miller
Backyard Retreats Inc.
843-856-0049
backyardretreatssc.com
Our Business: We are the No. 1 premier outdoor furniture showroom in the Lowcountry, featuring name brands of exceptional quality and value.
What's The One Question People Should Ask You, But Usually Don't?: Why should we buy from you? We sell the best outdoor furniture brands with the best value and customer service in the area.
You'd Never Guess That: We are more than just the Adirondack chairs displayed out front. We are an outdoor boutique. Come see for yourself!
Our Mission Is To: Put your mind at ease by helping you create your own Backyard Retreat. "Where your retreat to the good life begins with an exceptional experience."
Why We Chose This Career: To pursue our desire to learn and grow in the world of design. We love color and also working with customers to achieve the satisfaction of creating a beautiful outdoor area.
The Secret to Good Business Is: Love what you do and focus on the important things like family, customer service, integrity and honesty.
Exclusive Properties
843-886-4753
exclusivepropertiesus.com
Our Business: We focus on vacation rentals and property management of homes on the Isle of Palms.
What's The One Question People Should Ask You, But Usually Don't?: People should ask us how do we decide what homes to represent. When we started this business, Shelley's husband was developing homes and she would rent them out. The homes we owned were designed for large families who wanted well maintained properties in which to vacation. This was the start of our business model.
The Secret to Good Business Is: Listening to what your owners and clients want, and coming up with the best solutions.
We've Learned The Hard Way: That things are not always going to be perfect. We want everyone to be happy—the owners we represent, our clients who vacation with us, the wonderful people who work with us, and our family. It can be difficult to juggle all of that and still do a great job on all aspects.
Andrea Geiger
Five Graces Acupuncture and Herbs
843-737-3767
fivegracesacupuncture.com
My Business: Strives to help people become healthier, feel vital and enjoy their life to the fullest. I treat a wide range of conditions with an emphasis on listening to the patient and tackling the root of the problem.
What's The One Question People Should Ask You, But Usually Don't?: Will the needles hurt?
You'd Never Guess That: I used to be a lobbyist in Washington D.C.
My Mission Is To: Introduce people to acupuncture and herbs! I want to show them how the healing techniques of Chinese medicine can complement and balance today's modern approach to healthcare.
Why I Chose This Career: It found me! I was struggling with serious health issues, and acupuncture and herbs helped me to feel like myself again. I was sold.
Why I Love Doing Business In Charleston: It is an historic city with beautiful beaches, plenty of sunshine, and a vibrant and generous community. It's a perfect place to heal your body, mind and spirit.
Dr. Virginia Gregory
Virginia L. Gregory, D.M.D.
843-884-8884
virginiagregory.com
My Business: My practice is dedicated to our patient's dental health and beauty. We personalize our services for each patient, depending upon their individual needs and wants, and provide a supportive environment for each patient to achieve their fullest level of dental health.
You'd Never Guess That: Our team of five dental professionals has a total of 111 years of experience in dentistry—most of whom have worked at my practice for more than 22 years.
I've Learned The Hard Way: From the time that I was first starting out in my 20s to now, I've learned how to better balance my work and my family life so that I can be the best at both, and truly "have it all."
The Secret to Good Business Is: Listening and getting to know each client on a personal level. We can then tailor the treatment plan to suit our clients' needs, enabling us to provide the best delivery of service and product.
Jim Henshaw
Sandlapper Design Group
843-882-8067
sandlapperdesign.com
You'd Never Guess That: I used to be a part-time musician. I wouldn't have ended up in Charleston or in my current situation if not for a small gig in 1995. I handed Steve Herlong a résumé out of my guitar case and the rest is history.
Who I Serve: Mostly clients who are building new or renovating homes in and surrounding Charleston—though we occasionally work for clients across the country and in the Caribbean. Our sister company, Flatfish Island Designs, feeds into the work we do here at Sandlapper. It's satisfying to offer quality design services to a wide range of clients.
My Mission Is To: Listen well, develop creative and technically superior solutions for our clients, and constantly try to exceed their expectations.
Why I Chose This Career: I've always enjoyed drawing, math and science. These things led me to study architecture, but it took a number of years of working to really understand the opportunities within the profession.
The Secret to Good Business Is: Surrounding yourself with talented, hardworking people who balance your own strengths and weaknesses, and adapting to changing market conditions.
LaJuan Kennedy
Fred Holland Realty
843-588-2325
fredhollandrealty.com
My Business: I own and operate Fred Holland Realty. We specialize in resort properties, but also work the greater Charleston area. We have a large weekly management business that keeps everyone moving.
Why I Chose This Career: I was recruited by Fred Holland in the 70s and fell in love with the job. I have worked for 40 plus years, and still enjoy what I do.
Best Business Advice I Ever Received: Work hard and know your market.
How I Relax: With my grandchildren, I enjoy being with them and sharing in their lives.
Best Advice to Other Women: It is not always easy, but you must prove you can do the job as good as anyone.
One Thing on my Bucket List: To visit and see Scotland and Ireland.
My Greatest Strengths: Handling difficult situations, staying focused and helping others solve problems.
On a Typical Day: Check on properties listed. What activity am I seeing and how can I get more activity on my listings. Keep reservationist and vendors doing their jobs with the management side. Encourage others to work hard and be successful.
Why I Love Doing Business in Charleston: Charleston is a beautiful city and the coast where I do most of my business is the best on the East coast. Would not want to live anywhere else.
Kathie Livingston
Nature Adventures Outfitters
843-568-3222
kayakcharlestonsc.com
What's The One Question People Should Ask You, But Usually Don't?: Why Choose us? We are the oldest professional Naturalist Guide Service in the Charleston and Francis Marion National Forest Area, offering university-degreed guides. We have a combined experience of over 100 years.
You'd Never Guess That: We give back thousands of dollars to environmental and humanitarian causes every year. We also provide services to more than 27,000 people a year, making us the largest outfitter on the South Carolina Coast.
Who I Serve: Everyone! Locals love us and tourists too. People looking for expert guides seek us out and we have many repeat clients.
My Mission Is To: Provide tours for the preservation of the environment.
Why I Chose This Career: As a child I lived outside as much as I could. I also wanted to save the environment and in connecting people with nature, it helps them appreciate mother earth.
Why I Love Doing Business In Charleston: It's historically interesting, and the parks and water provide beautiful views of the ocean and harbor.
Cathy Moorehead
Next to New
843-606-2715
nexttonewsc.com
My Business: In an age when so many of us relocate, redecorate and renovate, we are left with a collection of quality home furnishings that are no longer needed. In the past six years, Next to New has become Mount Pleasant's award-winning destination for the consignment and sale of these gently used home decorations.
The Secret to Good Business Is: Hire staff who are passionate about the same issues you are, and a reliable accountant to save yourself time to dedicate to your business.
Who I serve: We now have over 4,500 consignors and a loyal following of shoppers who visit on a regular basis. They share stories of their remodeling and home furnishing projects and ask for advice and direction on what they need.
Our Mission Is: To be a place friends and neighbors frequent. They bring pictures showing us how great their space looks after we've helped them, and their success stories inspire me.
Robert Patterson
Sticky Fingers Restaurants
843-853-7427
stickyfingers.com
My Business: We opened our very first Sticky Fingers restaurant in Mt. Pleasant more than 25 years ago and followed with two more in Summerville and Downtown Charleston. We've now grown to 12 restaurants with locations all over the southeast. Our signature barbecue sauce is distributed throughout the United States and beyond.
Who I Serve: As a company, we serve the great people of Charleston the absolute best ribs, wings and barbecue in the Lowcountry!
My Mission Is To: Be legendary. Provide legendary service, food and most of all be a legendary part of our community.
Why I Chose This Career: After serving in the U.S. Marine Corps, I had the opportunity to enter into the hospitality business and was absolutely smitten by it. I love the challenge of running restaurants, huge catering events and serving others.
The Secret to Good Business Is: Worship your customers and employees! Recognize that people have the right to choose where they spend their money. Treat every customer like they are the only ones on earth and you will never go wrong. Treat your employees the exact same way.
Why I Love Doing Business In Charleston: Competition is fierce, but fun and fair. Our community is extremely diverse and is full of everything from amazing artists to award winning chefs.
Christine and Rob Reilly
Foxworth Decorative Hardware
843-881-0827
foxworth-hardware.com

Our Business: Is based on a cradle-to-grave philosophy. We work with the client from the beginning until they have moved into their new dream home. A customer's satisfaction is the best advertising anyone could possibly hope for in retail.
You'd Never Guess That: I started in this business with my father, Colonel Gene Foxworth, who opened the first Baldwin Hardware retail showroom more than 30 years ago.
Our Mission Is To: Make the homeowners' experience a wonderful memory in selecting what is truly the "jewelry" within their new home.
Why I Chose This Career: This career chose us due to real life experiences. After 32 wonderful years, we are still providing the same customer service, second-to-none.
The Secret to Good Business Is: Price is always important but service during and after a sale leaves a far more lasting impression.
Why I Love Doing Business In Charleston: Charleston is constantly growing, and so many of our clients become good friends after we work hand-in-hand making their dream home a reality.
Caroline Seekings
The Hidden Countship
843-577-5570
thehiddencountship.com
You'd Never Guess That: Men really love our Italian linen and jewelry. They are infatuated.
Who I Serve: We have customers all over the country thanks to our website. But here in Charleston, the most wonderful thing is having so many repetitive and loyal customers.
My Mission Is To: Showcase items from Italian producers who cannot afford to have an American marketing agent. Donatella and Giulio, the store owners, hand-pick and bring those creations directly from Italy.
Why I Chose This Career: I am very interested in working around meaningful beauty and as Dostoevsky said, "Beauty will save the world." I'm also so fortunate to work in the environment that I do. I meet so many interesting people—and get Italian lessons—in the process.
The Secret to Good Business Is: Reputation. I am unbelievably lucky to learn the ins and outs of business from two people who are so trusted by the locals. Even after the customers leave, they maintain a relationship with them—a trait that I find admirable.
Why I Love Doing Business In Charleston: The owners came to the U.S. because they fell in love with Charleston. They have a passion for architecture and this is why they decided to buy a house here. I on the other hand, love the people and the food… especially the food.
Steven Shell Living
843-216-3900
stevenshell.com
Our Business: Steven Shell Living helps clients add style to their homes and/or business with customized furniture.
You'd Never Guess That: Our Mount Pleasant store is Steven Shell's only retail location in the world! (But we are available in 22 countries.) There will be a location in Cameron Village in Raleigh, NC, coming soon.
Who We Serve: People from all over the country, as well as locals interested in furniture with a twist.
Our Mission Is To: Meet every client's needs and assist them with creating an inviting and unique living space.
Why We Chose This Career: We chose this career because of the energy and constant movement.
We've Learned The Hard Way: That everyone has different tastes. Steven's designs, however, can meet everyone's expectations, whether they are casual, coastal or mid-century modern.
The Secret to Good Business Is: Loving the people you work with every day.
Why We Love Doing Business In Charleston: We love it here because of the diverse architecture, the people, and the overall charm.
Jan Snook
Keller Williams Realty
843-437-3330
My Business: My business consists of six full-time agents dedicated to serving buyers and sellers in the Charleston and Mt. Pleasant housing market. We respond as quickly as possible to questions and issues, which is a key factor in getting the job done.
You'd Never Guess That: We love our time with our clients, helping them to achieve their dreams in housing!
My Mission Is To: Help people get the best price for a home in a time frame that meets their needs.
I've Learned The Hard Way: Never stop learning, always be prepared for something to go wrong, and solve the issues the best way possible for the buyer or the seller.
The Secret to Good Business Is: Keep a positive attitude and provide great service!
Why I Love Doing Business In Charleston: It's the best place in the world! I love being here and being able to help people discover the wonders of the Charleston area from the beaches to the city to the forest and beyond!
Natalie Taylor
Vieuxtemps
843-577-6811
vieuxtemps.net
What's The One Question People Should Ask You, But Usually Don't?: Why do I love my business location? I have come to adore this sector of King Street. There is a comradery among the retailers here that is difficult to find in more corporately populated shopping areas. I am so proud of what Lower King Street has to offer.
You'd Never Guess That: I have milked a cow in 6 of the 7 continents – I'm only missing Antarctica.
Who I Serve: Everyone. Whether you are living in Charleston or just visiting, we are here to help you select the perfect item for your needs.
My Mission Is To: Become Charleston's go-to fine gift shop by supporting local and small craftsmen and artists. I want to bring interesting, new and wonderful items to our clients.
I've Learned The Hard Way: That often the best products or the most unique pieces come from unexpected encounters, weekend adventures or passing observations.
Why I Love Doing Business In Charleston: As business people, we are all rooting for each other to succeed.