Revitalized Skin Care Procedures
06 Mar 2017
As today's advancements in aesthetic medicine and skin care increase in convenience and decrease in cost, many more are looking to procedures that can provide them greater youth and self-confidence with little to no recovery time.
By SYBIL FIX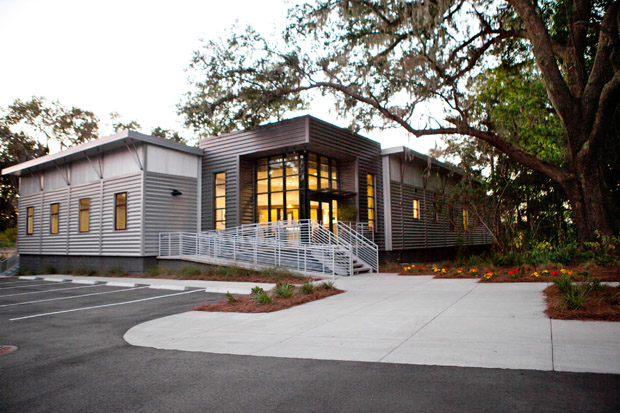 Today's technology is continuously advancing all around us, especially in making treatments and procedures for aesthetic medicine and skin care less invasive, simpler and more affective. And it doesn't matter whether procedures are performed out of medical necessity or chosen for youthfulness, beauty, and self-confidence.
Area doctors in the fields, including aesthetic dermatology and plastic surgery, say refined techniques and advances in such things as lasers, chemical compounds, and DNA research are minimalizing the invasiveness of procedures and decreasing their down time and cost. As such, this pulls an ever-growing number of people into their offices to correct unwanted effects of aging, difficult skin diseases, and vexing things such as hair loss.
"We are at a really good place. Technology has brought us many new treatment options and improvements in diagnosis," said dermatologist Dr. Todd Schlesinger, director of the Dermatology and Laser Center of Charleston and the Clinical Research Center of the Carolinas. "It's medical care, it's cosmetic, and it's also topical skin care. Our knowledge of the function of the skin has improved as has our ability to treat in more and better ways."
"The greatest thing is that technology has improved so much," said Michele Hensel, manager of Lowcountry Plastic Surgery in Mount Pleasant, where her husband, Dr. Jack Hensel, is the plastic surgeon. Practices such as hers—she also owns Lowcountry Beauty and Wellness Spa—have become one-stop beauty shops for everything from teeth whitening to weight loss to hair restoration, thanks to innovations that offer patients minutely tailored choices for on-the-go rejuvenation.
"People come in and say, 'I'm not really interested in surgery,' and now there are so many more non-invasive procedures—lunchtime procedures—that allow you to do so much more and that make a noticeable improvement. You can individualize and customize to every patient's satisfaction," said Dr. Sonny O, a Charleston plastic surgeon whose greatest specialty is facial rejuvenation.
According to 2016 data from the American Society of Plastic Surgeons (ASPS), there were 15.9 million surgical and minimally-invasive cosmetic procedures performed in the United States in 2015, a 2-percent increase over 2014. The growth trend is certainly expected to continue, but patients are beginning to show different priorities.
Indeed, while surgeries such as breast augmentation continuously rise, the most in-demand item on the aesthetic medicine menu is a combination of non-invasive therapies targeting aspects of our body that bother us most, according to the American Academy of Facial Plastic and Reconstructive Surgery (AAFPRS), the world's largest association of facial plastic surgeons.
In 2016, according to its member survey, 66 percent of facial plastic surgeons said the top trend in their practice was a combination of non-surgical procedures on the same patients. Among the most requested were eyelid procedures and other revision surgeries designed to beautify one's profile, often together with BOTOX® (Allergan), Dysport® (Galderma) and Xeomin® (Merz), followed by hyaluronic acid fillers. Meanwhile, whole facelifts have slipped out of the Top 5 for the first time in years, in part if not wholly because patients have other minimally invasive options that yield good results.
"You can do much more without going under the knife," Hensel said.
Still at the top of the list are minimally invasive procedures for the elimination of fat in stubborn areas, such as belly or thighs, again, refining technology that kills fat cells through freezing, heat, laser and radio frequency. Among them are SculptSure, Cool Sculpting and SmartLipo, which permanently eliminate fat in the shortest amount of time and without need for recovery.
Now, Schlesinger and Hensel said, practitioners are doing a better job of expanding treatment areas and getting longer-term results.
In the field of aesthetic dermatology, procedures such as micro-needling, Venus Freeze, which uses radio frequency and magnets to tighten the skin, and fillers are buying people years off their face with moderate expense, little inconvenience, and more natural-looking results. Schlesigner, who lectures worldwide on micro-needling and radio and energy stimulation in skin treatments, said the procedures are not only non-invasive, but are increasingly refined and specific.
"The industry has learned how to do it better and it really has become about perfecting it to the person's needs and getting better, natural-looking results," Hensel said.
Dr. O noted the bulk of his practice is still surgical, but newer and better techniques have aligned to give his patients a menu of options that are showing great rates of patient satisfaction and can delay or avoid surgery all together. Laser-based fat reduction, for example, combined with a mini-face lift using local anesthesia can turn a person's life around with little down time and more natural results.
"Patients know when they are ready for a procedure if something is bothering you enough,
said O. "But if not, there are many reasonable options to hold things off. Everybody is different."
The most common reason for looking into aesthetic medicine today is a desire to stay competitive professionally and renew confidence at work, according to national surveys. People are getting treatments earlier in their lives in an effort to help prevent further manifestations of aging. They're also mixing and matching a little here and a little there, to try and stay a step ahead of the inexorable march of time. The goal of any procedure, Hensel said, is to give patients the longest-term results as possible.
For that reason, Lowcountry Plastic Surgery has begun to work with hormone replacement. It's part of a larger, more comprehensive effort to help people feel good as well as look good by treating the greater biological effects of aging.
"If you are feeling blah, and lacking energy, and have collagen loss, we want to look at the bigger picture instead of treating the short-term symptoms," Hensel said.
One of the fastest-growing trends in their practice is NeoGraft, a minimally invasive (though not inexpensive) hair regrowth/replacement therapy using hair follicle extraction without use of a scalpel. For both men and women, this can be a life-altering solution that restores confidence and youth.
"With hair it's really about self-esteem, and in the workforce people are really serious about staying on top of their game. They want to look their best," Hensel said.
Obviously, Schlesinger's mantra as a dermatologist is skin health. He encourages body skin checks every year and good skin care. But even in those fields, technology continues to make care more effective. Refined surface DNA testing is helping toward earlier detection and diagnosis of melanoma, for example, through surface collection of cells from moles. For patients with inflammatory skin afflictions such as psoriasis and eczema, research in molecular pathways, and resulting new treatments, are helping address the factors that cause the condition rather than the symptoms alone.
And when it comes to good ol' daily skin care, he says there are good products out there. Look for vitamin C, growth factors, and retinoid compounds. "The key is to make sure there is research behind it," Schlesinger said.
"We are much better able to care for our patients," he said of his work today, as things that were almost a dream 10 years ago are now a reality. "It is amazing."