A Perfect Day
03 Jan 2017
Local entrepreneur finds her life-work balance in climbing mountains
By HOLLY FISHER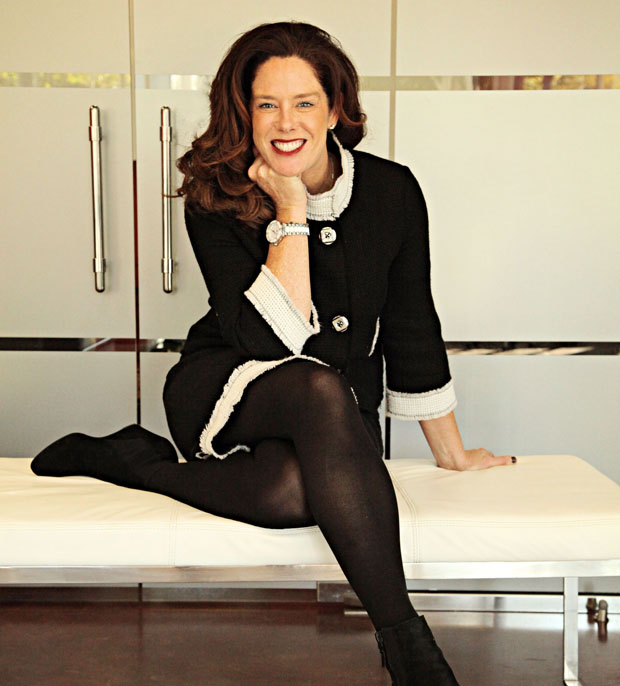 More than a decade ago, Helen "Cokie" Berenyi attended a business planning retreat with Charleston business consultant Claire Stuhr. One of the exercises was to write your perfect day. Then, the business owners at the retreat would use that perfect day to craft a blueprint for their business, and how it could help them achieve the day of their dreams.
All those years ago, Berenyi wrote that she wanted to climb mountains. At that point she'd never climbed a mountain, but was drawn to the idea and the challenge.
Fast forward to January 10, 2014, and Berenyi has reached the peak of Mount Kilimanjaro in Africa accompanied by her oldest daughter, Helen Simons. Just shy of her 10th birthday, Simons not only climbed the mountain but also helped her mother officially launch She Climbs, a nonprofit designed to build confidence and self-esteem in women through mountain climbing.
Two years later, Berenyi's second daughter, Jackie, summited Mount Kilimanjaro with two other girls from the United Kingdom as part of She Climbs.
The Entrepreneur's Struggle
Sitting in a Mount Pleasant coffee shop, Berenyi thinks back to her mentor – who passed away in 2006 – and that simple assignment. In the years since she outlined her perfect day of mountain climbing, Berenyi has not only herself climbed more than 15 mountains, built a successful investments and planning firm and founded She Climbs, but she's also modified this concept of a perfect day into a book for entrepreneurs.
As the founder of investment firm Red Triangle, Berenyi understands the mindset of the entrepreneur. People start their own business eager for freedom and flexibility. But they quickly discover freedom is elusive, and they are working harder than ever.
That's when business owners develop what Berenyi calls "lifestyle deficit disorder." And now she's hoping to help other entrepreneurs put lifestyle back into their life.
Her book, titled "Perfect Day," is an "entrepreneur's guide to curing lifestyle deficit disorder and reclaiming your business, your relationships, and your life." It's scheduled for release in March 2017, and Berenyi will be debuting the book at DIG South, an innovation conference in Charleston set for late April.
Reset and Climb
As she's been formulating her perfect day concept and writing the book, Berenyi also has tried to take her own advice. She and husband, Tony Berenyi, president of construction management firm Berenyi Inc., packed up their two daughters and moved temporarily to Silverton, Colo.
"That was a reset for us," Berenyi said. The family moved back to their Awendaw home two years ago, but continue to spend summers and Christmas break in the small, quiet town of Silverton.
A former mining town surrounded by mountains, it's an ideal spot to do some hiking and prepare for a mountain climb. Last July, the family did a four-day hike on the Continental Divide. Berenyi knew if her daughter Jackie could withstand that hike, she'd be ready for Mount Kilimanjaro. The four-day trek was challenging with rain, sun, snow, sleet and lightning. In the last few hours of the hike, they faced particularly horrendous weather conditions. But Jackie hiked on, passing her mother's test with flying colors.
"If you can make it through this, you can make it to the summit of Mount Kilimanjaro," Berenyi told her. "I knew she was mentally ready."
The mental preparation of a mountain climb ̶ and really any entrepreneurial endeavor ̶ can be the greatest challenge. In so many ways, it's a metaphor for life. With mental focus, people can face just about any uphill battle.
Building Confidence
That's so much of why Berenyi founded She Climbs. As the mother of the two daughters, she knew the key to their success would be raising them to have confidence and building their self-esteem. Watching them climb to the peak of one of the world's tallest mountains is such a significant milestone in their development.
As She Climbs grows as a nonprofit, Berenyi is looking at how to expand the organization's reach. She's hoping to attract donors and sponsors that will fund scholarships for participants (any female ages 10 to 70) who can't afford the roughly $3,000 cost for the trip.
Climbs are scheduled in December and early January – ideal because it's summer on the mountain and children are out of school for winter break. Participants start training about six weeks out, wearing their boots and getting their gear together.
Before the 2016 climb, Berenyi said she and Jackie would walk the Ravenel Bridge once or twice a week, breaking in hiking boots and getting ready for what she describes as really just a "hike to the top of a very tall hill."
Participants have to pre-qualify and be in good physical shape, able to withstand six days on the mountain and walking six hours a day.
About two months ahead of the trip, She Climbs sends health and wellness and training emails. In addition to Jackie, the other participants – both 10 and 11 – were from England and Scotland. One of them was a record-holder for long-distance running.
Berenyi said throughout the climb up the mountain, adults were stopping to ask the girls if they were really going to the top. Here were adults – people these girls think can do anything – and they are in awe of these 10 year olds, Berenyi said.
That boost to their confidence was priceless. And a year later, Berenyi wants to remind the girls of that experience. Not long after summiting Mount Kilimanjaro, the girls were asked to write letters to themselves, capturing their feelings and emotions on that pivotal day. In January, Berenyi's surprising the girls with those letters.
It's a reminder that "this is who you are," she said. "You're still this person even though you're not on the roof of Africa. You can achieve the 'un-achievable' any way, anywhere."
Righting the 'Wobble'
Berenyi hit pause on She Climbs in 2016 as she focused on a merger between her wealth management business and Atlanta-based investment firm Wealth Enhancement and Preservation. She'll retain her Charleston office along with Alphavest.com, her online investment management solution. Plus, she'll be an equity owner in Wealth Enhancement and Preservation.
This business change comes with a big personal benefit. Berenyi can spend more time on her passions – her kids and climbing. She's already planning a She Climbs trip for December 2017. And she's honing her professional focus to work with entrepreneurs – both in their financial investments and their personal life through the message in her book.
As Berenyi's honed the premise of her book the last several years, she's also created a framework for entrepreneurs to regain their life and their personal desires. Much of it starts with figuring out their "wobble." What are they neglecting? What aspect of their life – be it health, family, giving back – is off-kilter or missing completely? Identifying that wobble and then figuring how to insert it into their lifestyle helps entrepreneurs overcome lifestyle deficit disorder.
So, back to that perfect day. For Berenyi, climbing mountains is still part of her perfect day. In February, she'll tackle Aconcagua in Argentina. One of the Seven Summits, it's the tallest peak in South America.
But it's more than monumental climbs, financial success or a nice vacation. She's focused on creating perfect days every day – a morning jog or greeting the horses at her Awendaw farm.
"It's a process that begins with gratitude," Berenyi said. "What do you want more of and how do you improve upon what you already have?"
She Climbs has been a large part of Berenyi's journey in achieving perfect day moments daily.
"The thing I love about climbing is you work all year long," she said. "The mountain is just the very last piece."
Helen Berenyi
Hometown
Charleston, S.C.
Education
Bachelor of Science degree in finance, Clemson University
Hobbies
Mountain climbing; founder of She Climbs. Cokie and Tony Berenyi also founded Rein and Shine, an equine therapy program for children and military veterans with PTSD.