Breaking with Tradition
08 Nov 2019
Stepping outside of traditional holiday décor
By Teri Errico Griffis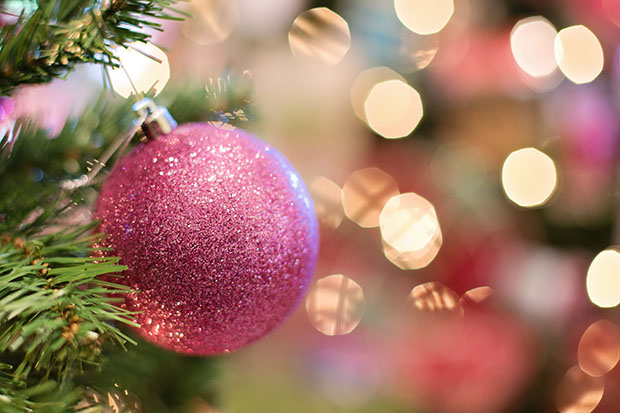 Reds, greens, tinsel, garland. Holiday décor is often very cookie cutter and predictable with little room for personalization. How can individual style truly show when everyone is hauling out the same old holly and color schemes year after year?
Sara Ann Rolfes of Sara Ann Rolfes Interiors offers tips on how to decorate with personality while still feeling fittingly festive.
"The great thing about holiday decorating is that we now have so many options available that aren't just the traditional colors," says Rolfes. "Retailers have realized that customers want variety and the ability to personalize their decor."
Playing with color is the first obvious choice to add a pop of personal style.
"You can change up traditional colors by incorporating new ones into other traditional elements," she says.
A dark green tree is customary, but if dark pink is your style, hang various shades of pink ornaments or colored lights. Large color lights give the tree a whole different personality from standard small white bulbs.
Next, take what interests you and let it be the theme of your décor.
If you are passionate about animals, incorporate snowy woodland creatures, such as foxes, birds and bunnies to accompany traditional reindeer. Include them in your wreaths, holiday signs, or other ornamental displays.
If you love the outdoors, opt for chunky baskets with decorative firewood, pine accents, large lanterns, faux fur pillows and warm wool plaids. Or if you're coastal-minded, hang a white oyster wreath on your front door with a red satin bow.
Maybe your style is more vintage than modern. Rolfes imagines lighted ceramic trees, strings of antique Christmas cards on twine, throwback trays with milk glass serving pieces. Tie in a tree skirt made from vintage fabric or use reclaimed wood elements as a backdrop.
If you'd like a more elegant touch, decorate with layers of cream and white candles grouped together with white snowflake garlands and wreaths with silk ribbons.
"White branches look beautiful displayed in large vases, and even Santa can be dressed in golds and silvers," says Rolfes. Classic stars are lovely, and think mercury glass everywhere.
"You can also incorporate a signature color into this scheme: pink, turquoise, blue, or several shades of green would be beautiful," she says.
Build out from the area of your home that speaks to you most. Do you love your entryway? Rolfes suggests beginning with a wreath or porch decor at your front door. Is your dining room table your treasured holiday space? Find the perfect centerpiece. Is the tree your favorite element? Try a new topper to set the design direction.
"Holiday decorating can evolve and change as the years pass, and you can add to your collection every year. You can also change it slightly to keep it fun and speak to where you are at that particular time in your life," says Rolfes. "It doesn't need to look like the holidays exploded inside your home for the decor to be beautiful. The holidays can be chaotic enough and sometimes minimal decorations make you still feel festive while also creating a calm haven that can be so badly needed during the hustle and bustle."