Bringing It Home
08 Sep 2017
Tips and advice from our garden experts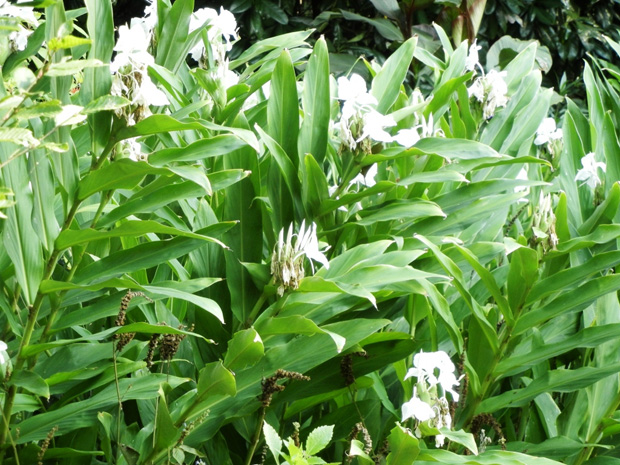 The wonderful style of Charleston, and the gardens and landscapes that abound here, all have an origin in travel. Influences, forms and aesthetics throughout the years have created a "look" that is now truly of the Lowcountry, truly our own. But as compelling and inspirational as this look can be, it's also very interesting and personal. It combines the best features of "what makes a Charleston garden a Charleston garden," with an input or two from one's own travels.
Seeing elements elsewhere (Europe, Far East, West Indies, etc.) and interjecting them within the architecture and climate of South Carolina, are actually continuations of the legacy of our garden design past. That input can be literal or physical. For instance, an art object or sculpture you purchased at the Paris Flea Market may now be the centerpiece of your courtyard boxwood parterre. Or, more generally, the "feel" you got when you first stepped out onto the terrace of your AIRBNB rental in Santa Barbara last summer, has inspired the design for your new cottage patio on Kiawah.
I do think it's fun and important to personalize your outdoor living spaces with thoughts of those spaces left behind, those that transported you while on vacation even for a short time, and really solidified a sense of place and terroir. A particular spot may have been extra special as it took you away from "here" for a week, gave you a much-needed breather, and created memories. The thought here is to bottle a small portion of what was seen and loved, and uncork it at home. You want to utilize those remembrances in cool, strong or subtle ways. The T-shirt from Cancun is fine, but turning your underutilized backyard space in to a seaside hacienda might be a bit more fulfilling and enduring.
Here are a few more how-to tips and suggestions while I have you reminiscing about your favorite landscape on Maui or Tuscan balcony view:
The shell collection you and your kids brought back from the Bahamas can be placed at the base of a brightly colored urn. The flowing water splashing down into the shells makes great use of them—so much better than run-of-the-mill stones or pebbles.
The distant views of Italian cypress and the scent of upright, blue-flowering rosemary can easily work in a local garden and will take you back to Sienna with every captured whiff.
Find a classic French bistro table and set of chairs that reminds you of your mornings at the café in the 7th Arrondissement. Your café au lait will never taste so good.
Not all of the flowers and greenery of Thailand will work here, but do plant lemongrass, butterfly ginger, climbing jasmine, and clumping bamboo—especially as a backdrop to a well-sculpted Buddha statue.
Instead of an Amazon (company, not river) sourced outdoor dining table, have one built by a local craftsman using a live-edge slab of cypress or mahogany. That Tahoe or Aspen mountain feeling will come rushing back to you with every dinner enjoyed upon it.
Black Mexican beach pebbles, various types of Yucca, and succulents grouped and styled in an organic, naturalized way could bring the Western Caribbean to West Ashley.
A hip transformation of patterned concrete tile overlaid on a boring, gray concrete entry patio could give just the right "wow factor" of a cool California or South Beach vibe.
Remember when you travel: Eat and drink, relax and enjoy, but also keep your eyes open for the fun and different landscape elements that make all of the world so special. It's not about creating a themed landscape here at home, so much as creating personalized spaces with real meaning. Inspiration does not have to come from a website or a magazine—let it come from what you have seen and what you have experienced. In the end, that new backyard creation at home will simply mean more to you.
Safe travels!