Charleston History Bests
05 Jul 2017
A presentation of some of the best people and events in Charleston's star-studded history. Not surprisingly, some eventually lead to one of Charleston's perpetual best of the bests—great food.
By SUZANNAH SMITH MILES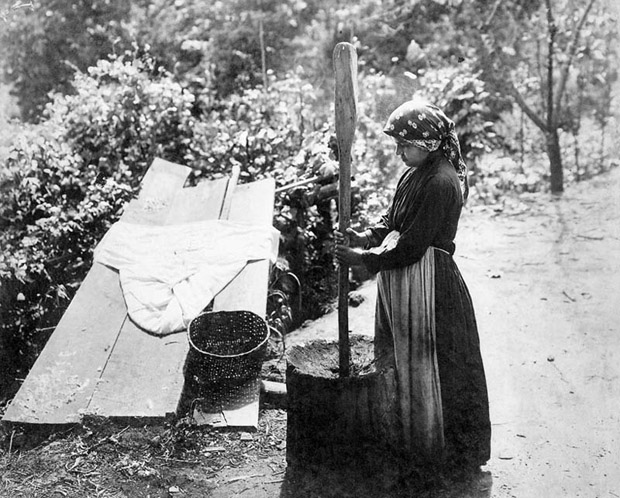 Under the heading "best of the original Charlestonians," the prize goes to Dr. Henry Woodward, often called the "First South Carolinian." Dr. Woodward was indeed the first English settler to live on Lowcountry soil, arriving with Captain Robert Sanford's exploratory expedition in 1666. When Sanford returned to Barbados, Woodward elected to stay with the Indians near present-day Beaufort to learn their language and customs.
Woodward also takes the prize for having the best luck of any traveler in those tenuous times. After a year with the Indians, Woodward ended up a prisoner of the Spanish at St. Augustine, not a particularly healthy environment for an Englishman in those days. His first break came when the privateer, Robert Searle, sacked the town, rescuing Woodward in the process. Woodward then sailed the Caribbean as the ship's surgeon with Searle's crew, until he was shipwrecked by a storm on the island of Nevis. As luck would have it, the vessel bringing the first colonists to Charles Town, the Carolina, stopped at Nevis for water. Woodward happily joined the ship's company and, after four wild years, ended up back on Carolina soil in March 1670 as one of the original settlers.
Woodward continued to spend time traveling with the Indians and was undoubtedly introduced to the category dubbed, "best use of dried corn," otherwise known as the original method for making instant grits. The process was described in a pamphlet written in 1682 by Thomas Gent. "The Indians in Carolina parch the ripe Corn, then pound it to a Powder, putting it in a Leathern Bag: When they use it, they take a little quantity of the Powder in the Palms of their Hands, mixing it with the Water, and sup it off; with this they will travel several days."
The Indians also gave us the word "hominy" from their word for parched corn, rokahamen. Contrary to popular belief, there is no real difference between hominy and grits. Both are made from dried corn that has been ground down into smaller, coarse bits. However, the winner for "best explanation between the two" goes to a Charleston lady of venerable age and impeccable family, who described the difference this way: "Grits are what you buy at the store; hominy is what you serve at the table."
Woodward is also credited with playing a major role in the introduction of the "best crop in Charleston history," Carolina Golden Rice. It is said that in 1680, John Thurber, captain of a vessel from New England, presented Woodward with a bag of rice seed from Madagascar in appreciation of the hospitality he had received while in port. Woodward planted some of the rice and distributed the rest to other settlers. The rest, as they say, is history. For two centuries, the thousands of tons of rice shipped from Charleston, made Charleston one of the wealthiest societies in America, if not the world.
Rice also brought about the massive importation of slaves from West Africa, which brings us to another "best of" category, the positive influence of the Gullah/Geechie culture, particularly when it comes to food.
Topping this list is the "best Lowcountry vegetable"— okra. Introduced to America from Africa, this hardy member of the cotton and hibiscus family (its Latin name is Hibiscus esculentus) grows easily in Lowcountry soil. Even for those who don't like to eat okra (heaven forbid!), the plant is an attractive addition to the garden since it puts out a bright yellow bloom similar to that of the tropical hibiscus.
In 1847, Charlestonian Sarah Rutledge wrote one of the first published cookbooks, The Carolina Housewife, in which she included her recipe for stewed okra and tomatoes. While Rutledge's name for this was Okra a la Daube—French for "okra stew"―the more common name for okra combined into a stew with shrimp, chicken or pork is called gumbo, which, not surprisingly, is an African word meaning "okra."
Another Gullah creation wins the prize for "best first course"— She-Crab Soup. This rich, cream bisque differs from other crab soups because of the addition of the orange-colored roe found in female blue crabs, called "she crabs" in Gullah (male crabs are known as "Jimmies"). The recipe, which also calls for the soup to be spiked with a dollop of sherry, is credited to William Deas, cook for Charleston mayor Goodwyn Rhett, who created it for a dinner honoring President Taft's visit in 1909. Deas later popularized the soup as chef at one of the city's most popular restaurants, Everett's.
Charlestonians have long been known as fine entertainers and perhaps the prize for "most outstanding list of ingredients needed for a formal event," goes to Mrs. Charles Alston, who hosted a ball in 1851 described by one contemporary as "the handsomest ever given in Charleston." Alston's list reads as follows:
"18 dozn plates - 14 dozn knives - 18 dozn spoons - 6 dozn Wineglasses - As many Champaigne glasses as could be collected - 4 wild Turkeys - 4 hams, 2 for sandwiches & 2 for the supper tables, 8 patés - 60 partridges - 6 pr of Pheasants - 6 pr Canvassback Ducks - 5 pr of our wild ducks - 8 Charlotte Russes - 4 Pyramids, 2 of crystalized fruit & 2 of Cocoanut - 4 Orange baskets - 4 Italian Creams - an immense quantity of bonbons - 7 dozn Cocoanut rings - 7 dozn Kiss cakes - 7 dozn Macaroons - 4 moulds of Jelly - 4 of Bavarian creame - 3 dollarsworth of Celery & lettuce - 10 quarts of Oysters - 4 cakes of chocolate - coffee - 4 small black cakes."
Just reading the list astounds. It certainly makes one want to fill as many champagne glasses as can be collected and, while munching on "an immense quantity of bonbons," raise a toast to Henry Woodward, Sarah Rutledge, William Deas, Mrs. Alston and all the others who comprise Charleston's best.