Divide and Conquer
04 Mar 2016
Tips and advice from our garden experts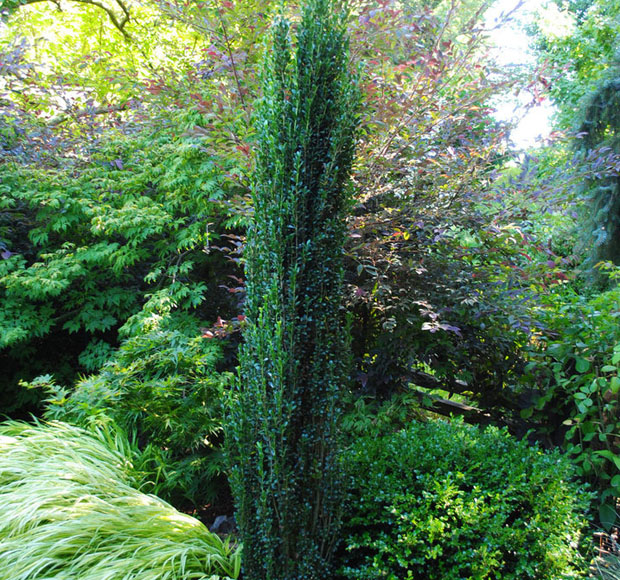 I am often called to projects for opinions regarding large, plain, "builder-grade" (clients' terminology, not mine) landscapes. These are the sorts of ho-hum, wishy-washy starting points that make wonderful "before" and "after" photos. You've got boring? Well, then read on!
Listen, it's quite a simple notion. The remedy is just all about definition…definition of the space. And not just to simply delineate one space. Think multiple spaces around your home. I remember that it was Confucius who wrote: Man does not live by 6 foot stockade fence running the length and breadth of pagoda's back yard! Or something like that… Well, translation is not my strong suit, but the point should be strongly received. It is the space we are all after. And by that, I'm not meaning solely largeness of space. The scale should relate to usage, adjoining architecture, and/or the population within (i.e. shrubs, trees, etc.). One will appreciate, in viewing and through utilization thereof, space that is well defined.
Easily said and actually, pretty easily done. Here are a few examples of how:
Columns: These, strategically placed, really set off an entrance to a new space. They come in more forms than you think. There are columnar-shaped plants (Japanese Yew, Sky Pencil Holly, various ornamental grasses, etc. Large pots or planters can act as columns. Wood, masonry, or stone pillars or posts will also, of course, do the trick.

Walls: Again, various forms and heights will greatly affect a space. And, almost as important, the color of the wall will alter its overall perception. Think of a 6 foot wall versus a two foot tall version; one covered in fig ivy opposed to one painted white; one that stretches the length of the space considered against one that is positioned in the line of sight, but only at 10 feet wide. All of these will produce differing effects because of their inherent aesthetic "weights". Some might have a "heavy" feel while others a "lighter" appearance.

Structures: I recently built a garden shed in my own back yard. Do you really think I just built it to house the mower and some garden implements? No, that's just one of this structure's duties. It is placed at a point to the side and back so that it is mid-point against one end of the yard, it is quite tall (13.5') to relate to the architecture of the three story house, and it partially blocks a negative view. A large trellis is also tied into one side so that it is architecture that is now part of the greenery.

Grade: We often don't consider elevation changes as important, space creating tools, but a simple step up or step down into a space can be dramatic and quite effective.
Remember, simple, clean, organized spaces are key for usable and eye-pleasing results. And so, putting the "wow factor" in your landscape may just mean dividing it up. Setting the mood by creating a point of entry and defining one or more edges of the space(s) is so important.
I wonder if Confucius ever had any advice on irrigation…hmm, maybe next time.