Essential Summer Destinations for the Kids
01 May 2012
We're all for packing up and flying off to an exotic locale, but sometimes, you just want to hit the road and end up somewhere fun. Read on for five diverse, drivable destinations.
By KATIE MCELVEEN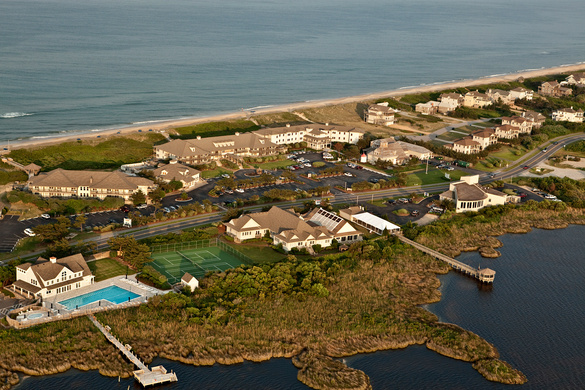 Naples
Florida
The Vibe Naples offers the best of Florida in one place: The city's beaches – seventeen miles of soft white sand and emerald Gulfwater – are some of the prettiest in the state, and Mediterranean-inspired Old Naples is a chic mix of designer boutiques, art galleries and cafes. The Blueway is a GPS-linked kayak trail that meanders through some of Southwest Florida's most pristine estuarine environments.
Where to Stay Situated in the middle of town just a short stroll from the beach, the Inn on Fifth features over sized rooms with balconies and marble baths; book a poolside room for direct access to a pretty courtyard set with wrought iron tables and chairs. For a setting that's closer to the sand, choose the Ritz Carlton Naples, where you'll find luxurious rooms, a world-class spa…and a terrific beach bar.
Where to Eat At Bice,diners sip pinot grigio on the formal patio while they decide whether to enjoy ahi tuna with avocado or spaghetti with lobster for lunch. Campiello on 3rd Street occupies the former Naples Mercantile and is one of the oldest buildings on the street. On cool nights, savor Tuscan specialties like pan-roasted grouper with artichokes and tagliatelle with lamb sausage ragu next to a gurgling fountain on the restaurant's stone courtyard.
Best Stop Along the Way Fernandina Beach, where you'll find great seafood – try Brett's Waterway Cafe for fish tacos with a harbor view – terrific beaches and the Palace Saloon, Florida's oldest bar.
Day Trip Big Cypress National Preserve/Everglades National Park: Alligators, deer,bobcats, bears, egrets and, lately, massive anacondas and pythons, inhabit millions of swampy acres in South Florida. Adventurers can explore the parks by canoe or air boat; there are also ranger-led walking tours, bike paths and, for the rest of us, roadways.
Brevard
North Carolina
The Vibe Like a miniature Asheville, Brevard is a slickness-free mountain town that comes with just the right amount of culture: restaurants serve sophisticated dishes on tables lighted by homemade candles, shops sell everything from rustic pottery to gourmet kitchen tools and the annual music festival is a summer tradition. But the real draw is hiking –or, in some cases, simply strolling – the network of trails and paths that loop through the forest and lead to waterfalls with names like Looking Glass, Skinny Dip and Laughing Falls.
Where to Stay Gracious and historic, Greystone Inn is set on the shore of Lake Toxaway and offers scenic views, a golf course strewn over the mountains and a nightly Champagne cruise aboard the resort's 26-foot mahogany electric boat. There's also tennis, croquet, a pool, private walking paths and free use of canoes and kayaks.
Where to Eat Kids love to spin on the red and chrome stools lined up at the soda counter at Rocky's while they wait for their milkshakes, burgers and hot dogs; for more gourmet fare,head to the Quarry, where steak with shitake bordelaise sauce and tuna skewers on a bed of sesame-scented seaweed salad are served in a romantic stacked-stone dining room.
Best Stop Along the Way Located along Scenic Highway 11 near Traveler's Rest, Perdeaux Mountain Fruit Farm grows thirty varieties of apples as well as peaches, plums, persimmons and berries. Owners Dick and Betty Perdue also produce their own jams, jellies, apple cider, apple butter and applesauce.
Day Trip Indulge in a childhood fantasy at Sliding Rock, a sixty-foot-long natural water slide that ends with a plunge in an icy pool of fresh mountain water. Weekdays are best since weekends tend to be crowded.
Myrtle Beach
South Carolina
The Vibe With its new boardwalk and ocean front attractions – think arcade games, lots of restaurants, green space and a gigantic Ferris wheel – Myrtle Beach welcomes you back to the beach for a little old-fashioned seaside fun.
Where to Stay Old meets new in the lobby of the freshly overhauled Aqua Beach Inn, where a series of photos depicting vintage Myrtle Beach taken by local legend Jack Thompson decorates the walls. Upstairs, all sixty rooms have balconies overlooking the SkyWheel, full kitchens and a cheerful aqua wall. Book a space on an upper floor and you'll be able to see the ocean.
Where to Eat Tucked into an office building away from the beach, Croissants Bistro and Bakery serves up white-tablecloth dishes like rack of lamb and a daily crepe special, but without a trace of fussiness. Looking to fuel up closer to the beach? Head for Lulu's Café for everything from Banana Nut French toast to grilled shrimp BLT's.
Best Stop Along the Way You've probably taken the bypass around Conway dozens of times; this year, stop for lunch at Rivertown Bistro or the Ocean Fish Market, where fried shrimp is served on a picnic table under a shady live oak. After lunch, meander along the Waccamaw on the city's Riverwalk, or pop into Bodega for gourmet kitchen supplies and gorgeous linens, crystal and flatware.
Day Trip Located between Murrell's Inlet and Litchfield, Brookgreen Gardens is more than one of the most significant outdoor sculpture gardens in the country. There's also a pontoon boat tour of the river, guided tours of plantation ruins and a history and wildlife preserve filled with trails that guide visitors past archeological sites and 19th-century rice fields.
Outer Banks
North Carolina
The Vibe Miles and miles of rugged, wind swept coastline hemmed by massive sand dunes and scattered with lighthouses. Since waves up to 14 feet have been known to rock into the coastline, surf shops and a laid-back attitude abound, but up and down the slender, 150-mile stretch of barrier islands, you'll also find fun,touristy beach towns like Duck, Nags Head, Kitty Hawk and Avon. On the north end of the region, massive private homes preside over empty beaches where wild horses still roam; to the south, legends of buried pirate treasure flourish.
Where to Stay Sanderling Resort and Spa delivers just the right amount of seaside swank – formal restaurants and bars are sleek with polished wood, the 88 plush guest rooms overlook the ocean or the sound and have airy interiors with white-dressed beds– in an unpretentious, beach-friendly setting.
Where to Eat Part spa,part restaurant, Aqua offers pre-and-post meal massages, facials and mani-pedis along with terrific seafood dishes, live music and beautiful sunsets over the water in Duck. The Blue Point, Duck's original farm (and boat)-to-table restaurant, serves elegantly prepared,locally-sourced fare in a casual atmosphere overlooking Currituck Sound.
Best Stop Along the Way Smithfield's Chicken 'N Barbecue serves spicy, vinegar-drenched Eastern North Carolina barbecue, fried chicken and all the trimmings at several locations in and around Wilson and Rocky Mount.
Day Trip Get up early to hop the free ferry from Hatteras to Ocracoke, one of most historic islands in the Outer Banks. More than 250 historic structures – many of which are said to be haunted – are scattered around the island. There are also shops and restaurants in the village of Okracoke; a herd of wild ponies corralled in a 180-acre enclosure;and a working lighthouse. Kayak trips to nearby Portsmouth Island will take you past the pirate Blackbeard's hideout.
Chattanooga
Tennessee
The Vibe The home of the Chattanooga Choo-Choo has transformed itself into a walkable indoor-outdoor destination where families can bike over the scenic Walnut Street Bridge, kids can explore the world-famous Tennessee Aquarium and couples can stroll through locally-owned shops and galleries in the Bluff View Art District and in Warehouse Row's trendy boutiques. Along the way, there are farmer's markets, coffee houses, a gem of an art museum housed in a historic mansion and an IMAX theater.
Where to Stay You can walk to downtown's many attractions from the Stonefort Inn. Each of the fifteen guestrooms has its own décor and extras like claw foot tubs, balconies or whirlpool baths; breakfast is included. For a broader range of amenities, including a spa, indoor pool, fitness center and three on-site restaurants try the decidedly modern 199-room Chattanoogan Hotel.
Where to Eat The highly-acclaimed St. John's restaurant is known for its dramatic interior space as well as inventive, seasonal cuisine with a southern spin. Fois gras, for example, arrives with a flaky duck-fat biscuit. Small plates with international flavors reign next door at the bistro-like Meeting Place, which is owned by the same group.
Best Stop Along the Way How pretty is Madison, Georgia? Even Sherman chose to spare the town on his march to the sea; today, the residential streets are lined with a treasure-trove of elegant, well-preserved antebellum homes. After strolling the streets, fuel up with a catch-of-the-day BLT on the porch at Town 220.
Day Trip If you've ever wondered what happens to the things in your suitcase when they're finally found but there's no way to tell that they're yours, head to the Unclaimed Baggage store in Scottsboro, Alabama,which collects it all then sells it at deeply discounted prices. The 40,000-square-foot emporium is filled with lost suitcases…and everything that was in them, from designer watches and clothing to electronics, books and everything else you can imagine.