Focus on Photography
18 Sep 2014
As a career photographer, Mahmood Fazal takes the helm at Charleston Center for Photography and expands his reach into the community with unique student exhibits
By JASON A. ZWIKER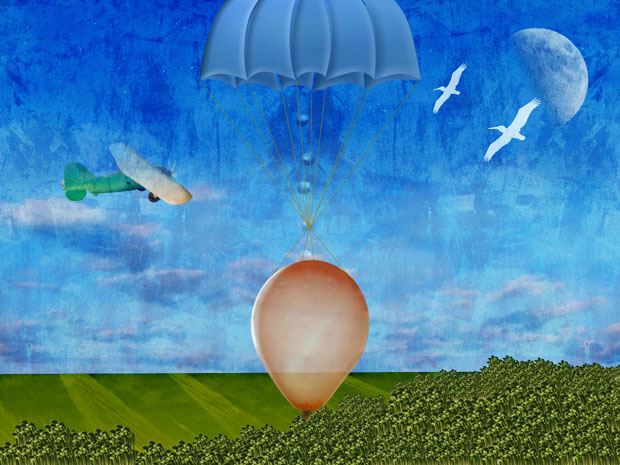 "Now is the time to shake hands and make friends," says Mahmood Fazal, who became the new owner of Charleston Center for Photography last November. "Because the Center for Photography is about community, it's about helping Charleston become a world class city for photography."
For the last ten years, Mahmood has shared his vast knowledge of both digital and film photography with emerging photographers. What he hopes to achieve in his new role is a CCP more open to exploring possibilities and creating opportunities for students and young artists.
"At the same time, we have to be able to survive, so we have to make decisions." One of the first decisions was to become more versatile. While CCP still uses its traditional location on Upper King for classes and its popular Monday night lecture series, it is no longer tied to that location full-time. "That has many benefits. It takes us out of the box and into the larger community. That's a way to grow."
Born in Pakistan, Mahmood moved with his family to Kuwait when he was in second grade. His parents put a high priority on education, making sure that he and his siblings had the opportunity to learn English early on. "They made a lot of sacrifices for us," he says.
He moved to the USA when he was 18, attending college first in Spartanburg and then transferring to College of Charleston.
It was during his college years that Mahmood picked up his first SLR and made his first steps toward becoming the photographer he is today. "I didn't even know what aperture meant back then," he recalls with a laugh. People responded positively to his work and that inspired him to dig deeper, refine his craft, and build his portfolio.
"I spent a lot of money on film in those days," he says. "It took a lot of trial and error."
He made his way to a full-time career as a professional photographer - through a combination of natural talent, long hours, and hard work - around the same time that he married his wife, Chelle, who is also an artist.
"I was very shy when I was growing up, but you learn how to talk to people when making a living depends on it," he says. "I learned to knock on doors, make cold calls, and make things happen for myself and for my family."
Mahmood's specialty – wedding photography and portraiture – is well suited to Charleston. But his interest in the arts is broad.
While he still loves the versatility of digital for the projects it is best suited for, he's also rediscovering his love of film. "Each type or style of photography has its place," he adds. "These days, I'm using 4x5 and medium format for a lot of personal work."
"One of my favorite things to do is to chase my two boys around on the beach with a medium format camera. Some of those turn out to be prize shots."
For many of his personal projects, he has combined photography with other art media, such as painting and illustration, but when it comes to CCP, he is careful to keep the focus on photography.
"I like cross-blending art, but if we get too far into that, we risk losing our distinct identity. With every decision now, I find myself asking: how does it relate to the Center for Photography? Does it help CCP or distract from CCP?"
One of the most exciting projects for him to be involved with since assuming his leadership role at CCP was SPACE, an exhibit featuring work from CCP students, members, patrons, and friends. The exhibit was shown at the Old City Jail on Magazine Street and brought smiles to the faces of many an emerging photographer.
"For some of the students, this was their first chance to show their work. It was exciting to help make that happen for them."
There are no shortage of ideas buzzing around at CCP right now and Mahmood is making every effort to get as many of them pushed forward as possible. Workshops on nature photography or underwater photography? If there's sufficient interest, he is eager to help plan out the details.
"Whenever I hear, 'It isn't done that way', I wonder: well, why isn't it done that way? Maybe there's a way to do it."
The CCP summer camp program for kids is in full swing right now and Mahmood is already looking forward to upcoming events.
"We have a major event coming up in December," he says. "We'll be partnering with the North Charleston Dream Center for Help-Portrait."
Help-Portrait is an annual global outreach effort in which photographers give back to their communities by reaching out to those who may not otherwise have the opportunity to have a professional portrait made of themselves or their families.
The smile on his face as he talks about the event lets you know just how important it is to him. Because for Mahmood, art is all about connection: how artists connect with one another, how a photographer connects to his or her subject, how a print in a gallery connects to someone viewing it.
"You have to put your work out there, wait, and see what it does for other people. If you felt something when you were making it, some kind of truth, passion, it will connect with someone." 843-720-3105, ccforp.org