Turn heads this season with sparkle and shine
Photography - Mira Adwell
Wardrobe Styling - Melissa Medford
Models - Choice with DirectionsUSA
Joshua with Tout Models
Hair and Makeup - Julia Sorenson
Special thanks to the venue The Cedar Room Charleston & Charleston Flower Market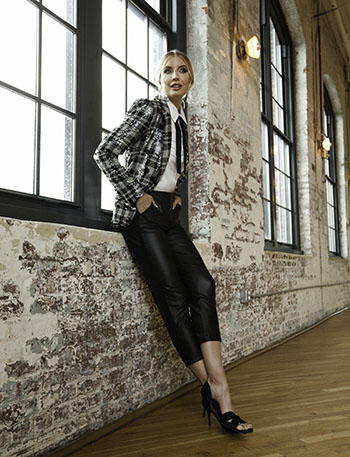 Lagence Double Breasted Sequin Blazer, $875; Drew Leather Crop Pants, $220; Seventy Tie Blouse, $328; Brackish Goose Feather Earrings, $175, at The Finicky Filly, 303 King Street, Charleston.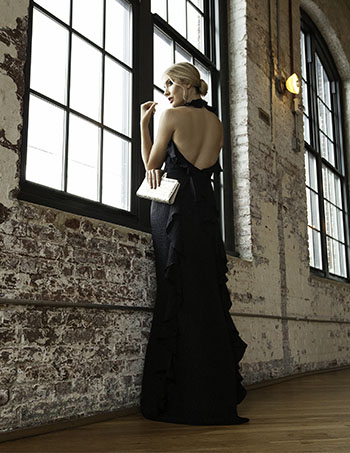 Milly mermaid gown, $120 and Christian Louboutin poseidon kisslock clutch, $500, at Jolie Luxury Consignment Boutique, 2114 SC-41 Suite 103, Mt. Pleasant.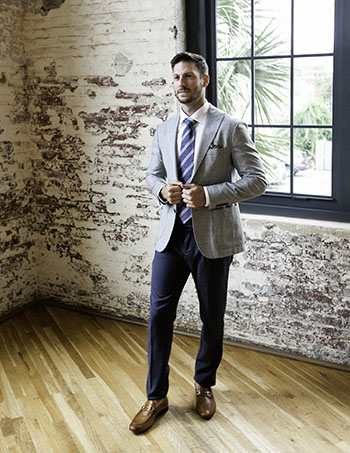 Sartorio jacket, $2,395; Eton shirt, $255; Eton tie, $145; Eton pocket square, $65; PT Pants, $445, at M. Dumas & Sons, 294 King St, Charleston. www.mdumasandsons.com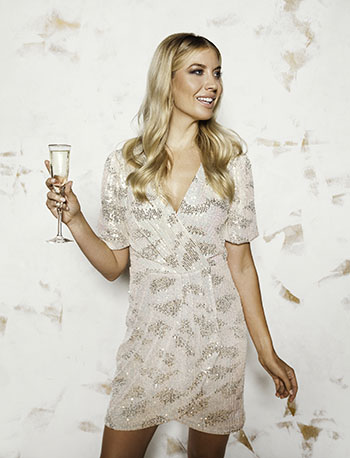 Champagne sequin cocktail dress, $168; gold hoops with pearl accents, $98, at Maris DeHart, 32 Vendue Range Suite 100, Charleston.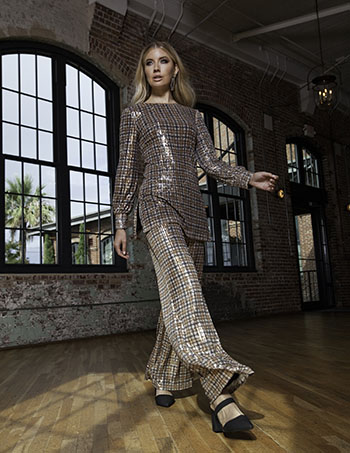 Badgley Mischka plaid sequin tunic, $320 and Badgley Mischka plaid sequin pants, $320; Matisse Riley heels, $80; Lisi Lerch Mary earrings, $98, at Rhodes Boutique, 92 Folly Rd Blvd, Charleston.