Holiday Shopping
13 Nov 2015
Our picks for some of the Lowcountry's best shopping destinations this holiday season
By TERI ERRICO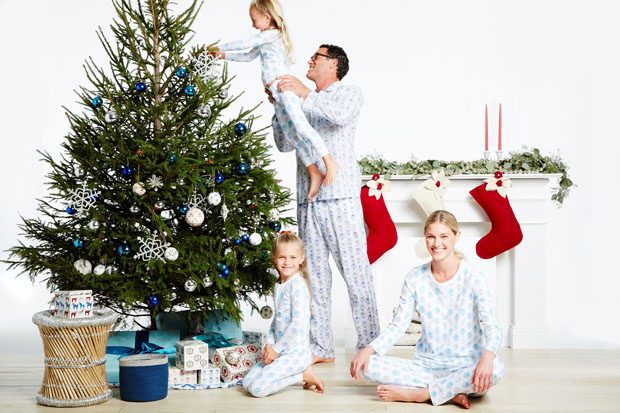 The most wonderful time of the year can also be the most expensive. But not if you do it right. Shopping for loved ones doesn't have to be costly if you venture to all the right places. Those right places also grant you the opportunity to give thoughtful, meaningful gifts, rather than spending just because the holiday deems you should.
It's no surprise King Street in downtown Charleston is a favorite destination for shopping, but that's because it has some of the most unique stores around. For the free-spirited woman who's into fashion and the most beautiful, colorful one-of-a-kind accessories, The Vault is an ideal stopping point. You can also find T-shirts, hoodies, and all the collegiate gear you desire there for the sports-loving man in your life. Are you shopping for someone who's more into the delicate, classy trinkets? Then shop Lily on King Street. This French boutique has elegant, yet every-day jewelry, soaps and perfumes and chic coffee table books for the more upscale woman. Across the street is also an estate jewelry store, Joint Ventures, if you're looking for something truly unique and one-of-a-kind.
King Street also has the classics, Tommy Bahama, Rapport, Grady Ervin & Co., Anthropologie, M. Dumas & Sons, Affordables and of course The Market, making it a perfect one-stop street for everyone on your holiday list. (There's even a few restaurants to take a break in and fuel up in between shops!) And while your downtown, don't forget to check out the Shops at Charleston Place.
Should the other side of The Ravenel be more your style, Belle Hall Shopping Center and Mt. Pleasant Town Centre are your destinations. If you can't find what you need in either of these shopping centers, then head over to Northcutt Plaza off Coleman Blvd. Pick up something sparkly at Bell Hall's Gold & Diamond Exchange or Zinnia, or hit up Escapada, for a great selection of ladies dresses. The outdoorsy man will relish a gift from The Backpacker, such as waterproof boots for hunting and camping equipment, and every Southern girl would be satisfied with any item from the racks of Carolina Girls. Think chic jewelry, monogrammed bags, stylish dresses with Southern flair, candles, and the list goes on. Do you have friends or family that recently moved? Couples who just got engaged or married? The Coastal Cupboard has endless selections of charming, coastal serving pieces (dishes, bowls, utensils) as well as Cuisinart dishes, kitchen gadgets and, of course—a Big Green Egg. They now even carry Yeti coolers!
Not far from Bell Halle, Towne Centre satisfies all of your holiday needs. Barnes & Noble for the book lover, Belk if you need a department store. Find fashionable and classic menswear at Jos. A. Bank or Men's Wearhouse, or head to J. Jill, Loft and Copper Penny Shooz for everyday clothing and accessories for women. There's even Teal, a swanky women's boutique, and Pandora. If she's into stylish fitness wear, Athleta is another great choice. Depending on what kind of competitor you're shopping for, Towne Centre also has TrySports and GameStop. Shop Old Navy and Gap as well for quick picks. Pier 1 is great for home fashion and Bath & Body works is a go-to destination for women's stocking stuffers. And for company parties, Wine Cellar & Gifts has perfect options. You can shop for the newest baby in your life at A Pea In The Pod, or even your pets at Hairy Winston Pet Boutique!
If you're still stuck on ideas, The Market at Oakland in Mt. Pleasant has a Kohl's, Trek Bicycle Store, J. Garris Home Interiors, Market Spirits and Wal-Mart Supercenter.
Travel to Summerville for a quieter, quainter downtown shopping experience. Here you'll find treasures at Etc., Main Street Antiques, and Antiques & Artisans, or exclusively American and locally-made handcrafts and gifts at Four Green Fields Gallery and Gifts (which was voted as having "Best Gift Baskets in Summerville" since 2010). Search sensational artwork at Off the Wall Art Gallery and Art Central Art Gallery or shop children's clothing, stationery and more at Ginger Snaps. Cameo Boutique is a pop-up shop for the fashion-forward woman with impeccable style, while Maggie Rose is a ladies boutique for simple elegance. People, Places & Quilts has gifts with that personal, quaint touch. And if you need help wrapping gifts, Marigolds has fabulous holiday finds—and gift wraps!
You could also take a scenic drive to Kiawah Island to stroll the streetscapes of Freshfield's Village. Here you'll find a number of classy southern stores both for the home and lifestyle. With a motto "There's no place like it," GDC Home has incredible, unique furniture and home décor (think Pine Cone Hill, Peacock Alley, Sferra and more), while Aubergine Home Collection designs and manufactures custom bedding and home accessories. They carry luxury linens and decorative accessories made for the Kiawah Island lifestyle.
For the voracious reader in your life, Indigo Books on Kiawah is one of the last independent bookstores in South Carolina and offers a vast array of domestic and international fiction, classics, Southern authors and local interest books, and more.
Men will love a surprise from Seacoast Sports and Outfitters and the classic and authentic Southern Tide presented by Island Sport—the first-ever Southern Tide Signature store. For contemporary Island women, The Spot at Freshfield's Village has moderate to mid-price dresses, shoes, jewelry and other accessories. And what would be a holiday without a little sparkle? Shop Peyton William Jewelry for handmade one-of-a-kind jewelry made by local owner and designer, Gabrielle Egan, or pop into Kiawah Fine Jewelry, which offers a unique Caribbean jewelry shopping experience, for high-quality diamonds and gemstones.
Carolina Girls and Lilly Pulitzer also make incredible go-tos if you're looking for something fashionable with a truly Southern flare. And of course, for children, Wonder Works will have everything you need with specialty toys, gifts, books and gadgets galore. There are even plenty of great local gifts you can send to friends and family up north at Islands Mercantile.
Heading out to North Charleston, then stop in at Tanger Outlets, where you'll find an array of top name brand stores in an outdoor shopping setup. Find lots of footwear stores like Cole Haan and Nine West, and plenty of apparel and accessories stores like Francesca's, Eddie Bauer, Lucky Brand Jeans, Talbots and J. Crew. There's something for everyone on your holiday list at Tanger.
Making The Old New Again!
Since the holidays can certainly put some strain on your wallet, consignment shops make a great go-to for finding fabulous gifts at bargain pricing. On any given day you can head into Consigning Women in Avondale and find a Cole Haan bag or an almost new Coach tote for bargain prices, or fantastic jewelry that may have been worn by someone else, but is now brand new to you for fractions of the initial cost.
Down the road on Savannah Highway, Reinvented Upscale Resale is one of Charleston's best dressed women's consignment shops. Owner Beth Cook believes her clients deserve the very best and prides herself in taking only the finest quality clothing. She specializes in high-end clothing for reasonable prices and with great customer service. Her jewelry, coats, formal wear and shoes will make beautiful presents.
Consign Charleston, also in West Ashley, has home-goods you'd never know were previously owned. Tiffany & Co. home décor, Prada boots, Kate Spade ballet flats or a Kooba two-tone tote. Shopping consignment offers the excitement and thrill of the hunt. There's often dozens to choose from in the item you want, all in various sizes. But consignment store shopping is the closest thing one gets to a treasure hunt in today's society. Spot the brand new Dooney and Burke sailboat tote and you'll feel like you just uncovered gold. You just better buy when you see it, because it's almost guaranteed to be gone if you take too much time to decide.
You can follow The Trunk Show on Facebook to keep up to date with their fabulous finds, such as the gorgeous Ippolita 18kt Rock Candy Gelato Hero necklace sure to add some glitter to any woman's wardrobe, and a permanent grin to her face. This downtown Meeting Street shop also carries Michael Kors bags, Rag & Bone sunglasses and plenty more that look brand new, but are steals compared to brand new prices. That's the perk of consignment shopping!