Love your Skin
07 Nov 2019
How to beat the winter skin blues
by Jenny Peterson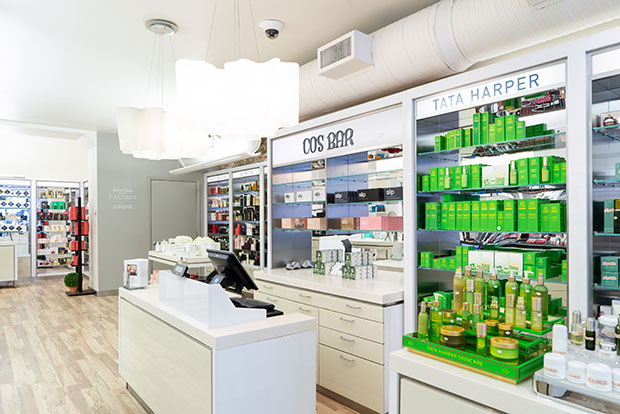 Every season has unique effects on your skin, which keep dermatologists and skincare specialists busy year-round.
In winter, clients at local dermatology offices often come in for skin conditions worsened by drier air and for cosmetic treatments to look young and fresh for the holidays.
Kimberly Stephens, clinical director for Charleston Laser and Aesthetics Center, said there are a number of benefits to getting skin winter-ready.
"I love doing skincare routines in the winter because people are exposed to the sun so much in the summer and with a lot of our more advance treatments like micro needling, you can't have sun exposure," Stephens said.
Winter Skin Woes
"In the wintertime, because outside humidity is lower and people are spending more time indoors with heaters, you definitely have a problem with dry skin which presents itself as flaky, itchy skin," said Dr. Todd Schlesinger, Director at the Dermatology & Laser Center of Charleston and Clinical Research Center of the Carolinas. "Some people see flareups of eczema and other types of dermatitis. If you already have a skin condition like psoriasis, it can be worse in the winter."
While a very hot shower or bath sounds like a toasty cure for the winter blues, Dr. Schlesinger said skin conditions are actually worsened by very hot water. Instead, he said use warm water for bathing and lather on creams to act as a barrier to harsh winter weather.
"In winter, switch to a cream-based cleanser," Dr. Schlesinger recommends. "Gel-based cleansers can be drying. If you are using toners and astringents, do less of those. We also recommend products that help skin quality that include antioxidants and Vitamin A."
Trending Treatments
From miracle serums and creams to treatments and injections, the menu for skin is vast and varied.
"We see a lot of Botox treatments as people get ready for holidays and want to look their best," Dr. Schlesinger said. "People come in for skin treatments like hydro facials and rejuvenation treatments."
A year ago, Dermatology & Laser Center of Charleston added a state-of-the-art computerized facial rejuvenation treatment that uses suction infusion to extract impurities and leave skin smooth and ultra-hydrated.
"The benefits can last for weeks," Dr. Schlesinger said.
There are also now four types of muscle relaxing neuromodulator treatments, of which Botox is one. This includes Dysport, Xeomin and the latest entry, Jeuveau, Dr. Schlesinger said.
"These treatments relax the underlying muscles of the skin, which helps with fine lines," he said.
Charleston Laser and Aesthetics Center offers the latest trend in skincare: The "vampire facial," a micorneedling treatment that has been favored by celebrities.
"We also do in-depth chemical peels and have masks that people can do at home where they can take off 50 layers of dead skin," Stephens said. "Our laser rejuvenation uses microdermabrasion and energy to heat the skin to stimulates collagen. This helps with tone, texture and clarity, hyperpigmentation, acne scarring, melisma and fine lines." Initial cosmetic consultations are free.
Dr. Schlesinger said more men are coming into the center for cosmetic treatment, including Botox injections, detoxifying facials and hair restoration using platelets, plasma and stem cell treatments.
Miracle Creams
Stephens said people should wear sunscreen with at least SPF 30 every day all year long to prevent sun damage later in life. Look for moisturizers with built-in sunscreen. The go-to product lines at Charleston Laser and Aesthetics Center include SkinCeuticals, Epionce, EltaMD sunscreen.
At Cos Bar Charleston on King Street, store manager Michele Day said their large variety of high-end skincare products and makeup help combat winter skin.
"We carry a brand called Agustinus Bader that offers a regular cream and a rich cream that's great for winter with both anti-aging benefits and moisture," Day said. "To combat winter skin, we have things like Glow Drops from Dr. Barbara Sturm that you can put on skin before foundation as a primer to have a bit more of a glow."
Cosmetic consultations at the store can include simply adding one or two products to daily skincare routines.
"Clients can stick with their same moisturizer and makeup but add a softening lotion which really makes a significant difference in the winter," Day said.
Whatever a clients' budget and price point, there's bound to be a product at Cos Bar Charleston to battle winter skin.
They have skincare and makeup brands from all over the world including all-natural brands, sensitive skin formulas and brands backed by science for anti-aging.
"We talk with clients about what they've been using and what they want their skin to look like," Day said. "There are lots of different variables that go into choosing the right products and getting the right fit."
Preventative care
One secret to great, smooth skin is by preventing sun damage and using products that help with aging from as early at your 20s.
"Eye cream is a big one and people don't start using that when they are in their 20s, but I recommend it," said Stephens.
Another recommendation is to get checked by a dermatologist every year.
Whether or not cosmetic treatment is for you, dermatologists recommended getting a full-body check for an unusual spots or moles that could indicate early stages of skin cancer.
"You should get a full body scan once a year even if there is no history of skin cancer," said Dr. Schlesinger. "It's a great time to do that when you are in the dermatologists' office because we are already with you in a skin exam and are able to notice anything of concern. It's comprehensive skin care."
Tips to relieve itchy skin
Bathe with lukewarm – not hot – water. Try to limit your bath or shower to just 10 minutes.
Always use "fragrance-free" lotions, soaps and detergents to minimize irritation. Be wary of products labeled "unscented," as they might still have chemicals that can irritate your skin.
As directed by your dermatologist, apply medications before moisturizing. Then, apply your moisturizer to all areas of your skin, including areas treated with medication.
Wear loose-fitting, cotton clothes. Wool and other rough-feeling fabrics can irritate your skin, causing intense itching.
Avoid extreme temperature changes. Maintain a relatively cool, neutral humidity environment in your house. Use a humidifier during winter if you are prone to dry skin and eczema.
Reduce stress, as stress can make your itch worse.
-Source: American Academy of Dermatology