Pure and Simple Insurance
08 Sep 2017
Specialized insurance options for high-end homes and assets
By TERI ERRICO GRIFFIS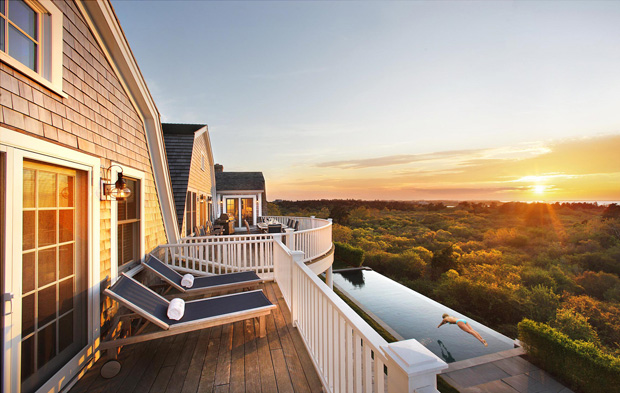 It's an easy choice buying a home in the beautiful, coastal area of Charleston, SC, but the process of insuring it can be tough—and expensive! That's why homeowners choose local insurance broker Robert Phelan. Whether you're building a million-dollar home or have already purchased one, Phelan will pick the perfect plan for you, credits included. He recently saved one Kiawah homeowner $10,000 and he can help insure your high-value home too.
Phelan has lived in Charleston since the early '90s, originally moving here from New York to work as a stock broker downtown. Through the business, he became familiar with the president of Kiawah Island Real Estate, who encouraged him to switch career paths in 2000. For the next decade, he worked on Kiawah selling real estate before starting an insurance company in 2010. Today he is happily serving high net worth clients with Maury Donnelly & Parr on Johns Island—and is an appointed broker for PURE Insurance, a member-owned insurer designed exclusively for financially successful and responsible families. "Most of the homes Maury Donnelly & Parr insures are high-value homes, so it's a natural fit," Phelan says of working with PURE. "In many cases it could be their primary home and for other folks it starts with a vacation home, and then we end up insuring all their properties. The distinction is that PURE specializes in insuring homes above one million dollars in replacement value—the cost to reconstruct the home."
PURE was launched in 2006 and expanded into South Carolina in 2008 with Dennis Kirwin, SVP, Atlantic Regional Executive and Bobby Collins, SVP, Member Engagement, at its helm. Today there are nearly 100 employees in PURE's Charleston office, located in the Old Cigar Factory on East Bay Street. "We have underwriters, claim's adjusters and customer service professionals here. We have all aspects of the business located right here in Charleston," says Kirwin. Phelan is an independent broker that represents PURE, as well as several other insurance companies.
While other companies may insure million-dollar homes, not all policies are created equal. "Unfortunately, many people buy insurance by the bottom line—the least expensive option is the one they go with," Phelan noted. He went on to say, "PURE's coverages and services are specifically designed for the unique needs of high net worth families and the magnificent homes and other assets that they own." To do that, PURE's homeowner's policy offers coverage that extends above the policy limit.* That means that your home will be rebuilt in like-kind and quality in the event of a covered loss, even when the actual cost to do so exceeds the policy limits. "So, if we have a home down on The Battery that has 200-year-old heart of pine barn flooring in it, we're going to work to find 200-year-old heart of pine barn flooring to put back down," Kirwin explains. "Most insurance companies will simply replace hardwood floors with generic hardwood or plaster walls with something resembling it, but not PURE." And it doesn't stop with coverage, as the service experience among carriers differs drastically as well. "PURE offers services designed to deliver a superior customer service experience including Member Advocates, concierge-level professionals who can assist members before, during and after a claim, as well as risk management professionals with expertise in high value homes who can help prevent losses from happening in the first place," said Kirwin.
If your current policy doesn't include these stipulations, maybe it's time for a review. And now that hurricane season is here, it's the perfect time. "People really need to do a review with a broker every two-to-three years, to make sure you have the proper coverage in place and that you're getting all the credits you qualify for if there's changes," Phelan points out.
For Charleston residents, Phelan knows what coverage you need and what credits are available to you, so if you come to him with your existing plan he will review it line-by-line. While no two situations are ever the same, he recently reviewed a Kiawah homeowner's existing plan and saved him $10,000 on his overall policy. The initial problem was that the homeowner was still using his previous broker from St. Louis. "Really it was a matter of understanding coastal insurance," which Phelan notes an insurance broker in St. Louis just isn't able to do. He adds, "That's the advantage of having a local broker who has expertise in coastal insurance and has the carriers that specialize in that form of high value coastal homes."
For many higher value homes, there are certain features homeowners can opt for when designing the home that would decrease the cost of their insurance while making the home safer, such as a lightning protection system for example. "You can actually install a rod on top of your house that takes a lightning strike and grounds the surge and doesn't let it get into the electrical system," Phelan explains. Another is a Water Leak Detection/Shut Off Device Credit, which is applicable for homes that have an automatic water leak detection and control system. This is invaluable for homeowners with a vacation home they don't occupy often. The system effectively monitors all areas containing plumbing devices and in the event of a leak, the system closes the master plumbing valve and activates the alarm system.
Phelan's in-depth knowledge of the area's insurance policies and credits like these are what make him the go-to broker for residents on Kiawah, Isle of Palms, Sullivan's Island and beyond. And Phelan doesn't just work here, he's also an involved member of the community who loves seeing the area grow. Years ago, he and Kirwin met at their local church, which is how the two became business associates. An avid golfer, Phelan always found the time to teach his son's lacrosse team and still remains very involved in the Mt. Pleasant youth lacrosse league.
While there are companies all over the country that can insure your Charleston home, working with a local broker is the smartest decision. "It's critically important along the coast of South Carolina, because the exposures we have here and the things you have to pay attention to here, are very unique," Kirwin says. "Someone in Ohio may not understand flood insurance and hurricane protection, whereas local brokers really bring value to the relationship." And those trustworthy relationships not only make Phelan successful, but they help homeowners successfully weather every storm. 843-819-3304, www.insurekiawah.com
*Not available for all product types or loss events and is subject to a cap.