Retirement Living
24 Jul 2015
Retirement ushers in a new phase of our lives, filled, we hope, with leisurely time, new opportunities for learning, and time for family and friends, old and new. Finding the perfect place to enjoy those opportunities among like-minded people is not simple.
Featured here are a number of options in the Charleston area, offering a colorful palette of services and amenities and running the gamut from high-end to moderately priced. In most cases they offer similar basic amenities and services (and all accommodate pets!), though each has a singular environment and a distinguishing feel that sets it apart. What they all have in common is an effort to keep up with the ever-changing interpretation of the meaning of aging—and retirement.
By SYBIL FIX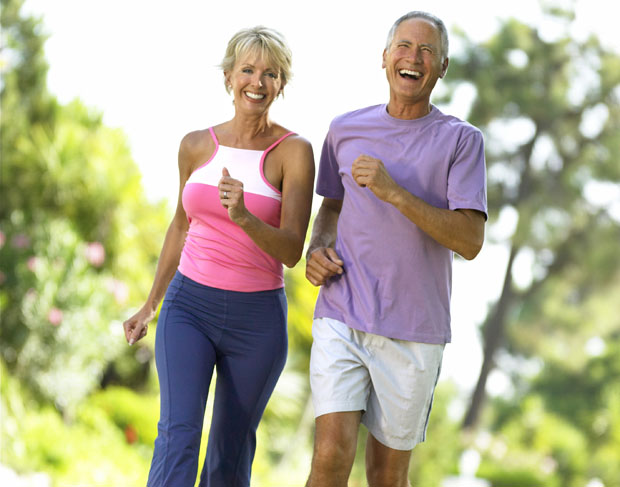 Bishop Gadsden is known as Charleston's oldest high-end retirement community, and is located on about one hundred acres of lush marshland on James Island, a natural environment that constitutes one of the community's greatest attractions. Its roots in Charleston date back to the establishment of the Episcopal Church Home by Bishop Christopher Gadsden in 1850. Since then the home has grown to a retirement community of more than 450 residents who live in apartments and cottages, and rely on Bishop Gadsden for a continuum of care that spans from independent living through assisted living at various levels, to skilled nursing settings and, if needed, dementia and Alzheimer's care and Hospice.
Bishop Gadsden prides itself for top-drawer facilities, stellar food, intellectual activities such as classes, lectures, and concerts, and access to great exercise facilities—saline indoor swimming pool, spa, and much more. It also offers top-notch assisted living services such as assistance with recovery after surgery, bathing/dressing assistance, medication reminders, transportation, light housekeeping, meal preparation, errands and assistance with pets. The life care community, as it is called, has evolved in a myriad of ways, but at its core are still a sense of positive ministry and generosity of spirit that make Bishop Gadsden unique, said Kimberly Borts, director of charitable giving and communications.
One of Bishop Gadsden's distinguishing features is, in fact, a call for volunteer service and fundraising in the local community. Since 1995, residents of the community, staff and volunteers have raised more than $3 million for the Charleston-area organization and for residents of Bishop Gadsden who are in need of financial assistance. That spirit of giving "is something we put a lot of emphasis on," said Borts. "This is our culture and it is what makes us feel like a community."
Bishop Gadsden avails itself of strong and longstanding connections to every corner of the Charleston community. This makes Bishop Gadsden a part of the very fabric of Charleston. "Everyone knows or has had someone they know who has been part of the continuum at Bishop Gadsden. We contribute to the community and the community contributes to us," Borts said.
Bishop Gadsden boasts of great diversity and sophistication among its residents—generational Charlestonians as well as people from all over the world who retired to Kiawah and Seabrook islands, said Borts. "They are people who have experienced so much internationally and who have sought out Bishop Gadsden for providing everything they want. They bring their experiences and sophisticated tastes to the table, and because of that we are always changing and improving."
Bishop Gadsden is accredited by the Commission on Accreditation of Rehabilitation Facilities, an international accreditor of health and human services. It also has a Fitch Rating for financial stability. 843-762-3300, bishopgadsden.org.
Del Webb Cane Bay in Summerville, is a country club-style active adult community—"with the accent on active," said lifestyle director Gail Richvalsky—where people 55 and older come to live among like-minded peers. "Basically, it is a professionally managed community of active adults that provides activities for an active lifestyle." Richvalsky said.
Del Webb residents build their homes on the property, choosing among twelve single-family home designs, and become part of a community that is, indeed, aging, but there is no use of the word "retirement" nor any services for the aging traditionally offered by retirement communities. "The concept when these communities were started back in the '60s was that people would retire there and play shuffleboard. Now they are lifestyle communities," said Richvalsky. "People move here from all over the country for the golfing, the fishing, tennis, whatever it is. It is a lifestyle. I say it is like being on a cruise that doesn't go anywhere."
Del Webb Cane Bay has some 1,600 residents living in approximately 800 homes, each with two bedrooms or more. The community touts energy-efficient, environmentally-friendly construction and home design geared for dinner parties and the many houseguests Charleston attracts. Home design at Del Webb has evolved to reflect the needs and lifestyle of its homeowners, and though Del Webb eschews the term "retirement community," the houses feature some design accommodations for an aging population, including higher counter heights, raised seating, and appliances raised off the ground, said marketing director Lauren Kim.
But a great part of the lifestyle of Del Webb residents manifests outdoors and in company of peers, immersed in play and activities. Among the common facilities are a state-of-the-art fitness center with heated indoor and outdoor pools (both zero-entrance), a club house, and an amenities center with meeting rooms and a common kitchen (all wheelchair-accessible and convenient).
There is a whole team of people whose entire mission is to make the lifestyle of residents simulating and fun. Indeed, life at Del Webb is an ever-bubbling pond of activities orchestrated by 60 active clubs and groups representing nearly every possible interest and hobby, from fine arts to birdwatching. There are concerts and games, comedies and shows, trips and sports, singing groups and veterans groups—and always others with whom to share one's interests or passions. "It's all initiated by the homeowners. They walk outside and go play," Richvalsky said. "If someone has an interest we send out an email and it's done. That is the kind of community it is here. It's very friendly, like a big family."
To experience the lifestyle at Del Webb Charleston, prospective homeowners are encouraged to participate in the Explore Del Webb program. For $199, one can enjoy a 3 night stay in a fully furnished model home, tour the property in his or her very own golf car, meet a Resident Ambassador to hear first-hand what life as a 'Del Webber' is like and enjoy many of the planned activities during the stay. Life at Del Webb Charleston is to be lived and lived well! 843-482-4600, delwebb.com/charleston.
Sandpiper Retirement Community located in Mount Pleasant, offers independent living cottages (Sandpiper Village), assisted living apartments (Sandpiper Courtyard), as well as skilled nursing care (Sandpiper Rehab and Nursing).
Cottages in the independent living village feature one-floor accommodations fit for easy care and an active lifestyle. Housekeeping, linen service and meals are included. Amenities in the independent living community include a spa, a gentleman's club with game room, billiards and shuffleboard, a community center for dining, bridge, dances, and pool parties. Independent living residents are able to keep pets.
Assisted living studios and deluxe studios accommodate persons living alone as well as persons who require a live-in companion. The assisted living Sandpiper Courtyard features common areas, courtyards and flower gardens that facilitate socializing with friends and families. Levels of care in the assisted living area vary, but among them are medication management, assistance bathing and dressing, and transportation to medical appointments and shopping. The life enrichment program in the assisted living community features a variety of activities including exercise, sing‐a‐longs, bingo, arts and crafts, and outings and concerts.
Residents who through time come to develop a need for greater nursing assistance can move to Sandpiper's skilled nursing area, and that is one of Sandpiper's greatest advantages, said marketing director Kay Layne. "We have options," she said. "We have a big enough facility that we can take care of people and their needs. When you do need skilled nursing care, we have that. You don't have to move. When you enter into Sandpiper, you can stay till the end."
Layne said most of Sandpiper's approximately 330 residents come from Mount Pleasant and downtown Charleston and many of them have known each other a lifetime. The web of friendships gives Sandpiper the texture and friendliness of a family. "The people we have here make up a community. We are a real family here," she said. Layne said Sandpiper's residents band together around activities, including charity work for East Cooper Community Outreach and Windwood Farms. "We have lots of talented people here," she said.
Sandpiper's Rehab and Nursing program is a licensed and certified center participating with most private insurance and third party payment carriers and plans. There is no secured memory care facility. Other services offered at Sandpiper are contracted end-of-life programs, as well as brief rehabilitation care after surgery, an injury or illness.
Sandpiper is managed by Premier Senior Living, a company that owns senior care facilities in the Carolinas and in Georgia. 843-884-5735, sandpipercenter.com.
Franke at Seaside in the Seaside Farms development of Mount Pleasant, one of a network of services offered by Lutheran Homes of South Carolina, provides residential, healthcare and assisted living services to older adults in an exclusive, diverse, faith-based environment.
The community offers a choice of "active lifestyle" independent living in entrance fee-based single-family homes or apartments; independent living in a variety of one- or two-bedroom rental apartments and penthouses; or assisted living in private or semi-private deluxe or premier suites. Assisted living settings are geared to promote as much independence as possible but with the aid of a meal plan and, if needed, round-the-clock staffing. Also part of the community are memory care apartments, specifically designed for residents with dementia or Alzheimer's, and apartments for residents with specific skilled nursing needs. Hospice services are also included, as well as a full menu of home-care services tailored to the residents' needs—everything from on-hands nursing services to therapy and rehabilitation services, laundry and housekeeping.
Franke's independent living residents, who, with the active lifestyle residents, comprise the vast majority of the 386 total residents, can also contract for custom-tailored companionship, personal assistance, and life care services in the amounts and degrees they wish through BeWell Home Services, a home-care service provider under the umbrella of the Lutheran Homes of South Carolina.
The overall core philosophy of Franke is a six-dimensional approach called BeWell Wellness, pulling a holistic philosophy of wellness from the physical, intellectual, spiritual, vocational, emotional, and social realms of our lives. The approach promotes activities that support each of those areas, encouraging continued maintenance of a vigorous mind, fostering healthy social relations, promoting the development of new interests, supporting purpose in one's life, and, naturally, maintenance of a healthy body.
Commitment to resident wellness is one of Franke's distinctions, said DeAnne Reed Vane, one of Franke's directors of marketing. "We put a lot of energy into that, and the fact is, here it is real. It's one thing to say it and another to really do it." All fitness staff at Franke's is certified to work with seniors, and personal training is part of the membership there. Franke's is also an East Coast training center for the FallProof™ Balance and Mobility Program, out of the Center for Successful Aging at the California State University at Fullerton, a program to reduce fall risk among seniors, offered to all Franke residents.
The community at Franke is laid-back and diverse, and the range of activities and interests—from movies to art to bridge—reflects that diversity, Reed Vane said. The fact that Franke is located in Seaside Farms and near the bustle of shops and hotels, she said, "makes you feel like you are in a neighborhood. The residents really use that and like that." 843-856-4700, frankeatseaside.org.

Somerby of Mt. Pleasant is located in Park West in Mount Pleasant, living seamlessly amidst the green and walking trails of the surrounding community.
Somerby offers 247 rental apartments and villas for independent living, for assisted living, and for memory care. Each of those living environments, with a total of 270 residents, is staffed with a certified nurse. Independent living residents may contract for concierge home-care services, as needed, and remain independent. Once a resident moves to an assisted living or memory care apartment, all the care provided at those levels such as skilled nursing, therapeutic services, medication management, assistance with personal care such as bathing and dressing, come at an all-inclusive flat rate, a distinctive feature of the Somerby framework, said Christie Gauldin, community relations coordinator.
"It makes for easier planning and fewer surprises. If your mother needs one service one month, and four or five the next month, the price will not go up," she said.
But the linchpin of Somerby, which is part of a network of communities owned by a company out of Birmingham, Alabama, is a trademarked philosophy called Masterpiece Living™, based on Mayo Clinic research on so-called "successful aging." It is geared to change the face of aging by maximizing the possibilities of the elderly and helping them grasp their potential as productive beings. In other words, the latter years of life are not a desert: Older adults can grow, can be empowered by their environments, and can weave new skills into their lives, deriving from them a sense of competence and joy. At Somerby this approach includes a slew of activities, including brain fitness and memory exercise regimens, and movement of all forms. There are concerts, museum visits and trips, conferences, on-site speakers, and movies—activities that foster mental engagement, community, and fun.
But the approach also includes mindfulness in eating and exercise, a focus on purposefulness of social interactions, and the pursuit of a purpose in life. That means evolving, renewing, and incorporating new people and ideas into our lives.
"It's a lifestyle that not only the residents embrace, but also the employees so that everything about the lifestyle here can encourage the residents to strive for that Masterpiece Living philosophy," Gauldin said. It's really a mental approach to daily life more than a series of activities, though certainly there is no lack of those.
Somerby has central social spaces for entertainment and exercise—a heated pool, a movie theater, a billiards room and game room, an in-house salon, a fitness center, an arts studio and a library. 843-849-3096, somerbyofmountpleasant.com.
Summit Place of Daniel Island offers 58 one- or two-bedroom or studio apartments of various floor plans and levels of luxury, all under one roof on one level with assisted living services. The facility, owned by Five Star Quality Care, Inc. of Massachusetts, accommodates residents with varying degrees of independence but who can no longer or choose not to live on their own: the fully healthy in need of nearly no assistance; those in need of stand-by help, for example when taking a shower or getting dressed; and those in need of hands-on assistance several times a day, including medication management. Services are custom-tailored to the specific needs of each resident, and residents pay only for what they use. Summit Place also offers skilled nursing services, therapy and rehabilitation services, transportation services, personal care, housekeeping and laundry.
In terms of activities, in group and solo, here also they run the gamut from art to individual and group fitness programs, book clubs and birdwatching. What distinguishes Summit Place, says sales and marketing director Teresa Hamlett, is a holistic approach to an active lifestyle called Lifestyle360, which is based on five pillars: intellectual, social, emotional, physical, and spiritual. "We cultivate all of those—whether it's reading, or engaging in nature, horticulture, but it is engaging and interesting." Among the physical activities are yoga and bocce, aquatic therapy, dancing and Tai Chi; among the spiritual are pet therapy programs, meditation, journaling, group prayer, and remembrance gardens; and among the emotional are storytelling, aromatherapy, painting, and poetry workshops. All of the activities contribute to an active lifestyle and impact the well-being of the whole person, improving quality of life, independence and empowerment.
Summit Place, with nearly 70 residents, benefits from its location on Daniel Island through the beauty of the environment and the friendliness and warmth of the community, said Hamlett. Volunteers are integral parts of the life of the facility and its growth and beauty, building gardens, visiting with residents, walking pets, and generally bearing joy and helpfulness in their daily visits there. "We put people first here―there is a friendliness that goes above and beyond everything else."
Summit Place also offers respite care and temporary stay services for people who cannot be alone while their family travels, for example, but it does not, however, offer full nursing services for residents who may become bedridden or for patients with dementia or Alzheimer's. Summit Place staff work with the families of the patient/resident to arrange for the necessary supplemental help, as it does for Hospice services. 843-884-4104.
Ashley Park Senior Living located in West Ashley, is owned by the Holiday Management Co., founded by a father and son in Washington State in the early 1970s and now comprising more than 300 such communities in the United States.
Ashley Park offers its 120 or so residents housing in 117 independent living apartments—studios, one- and two-bedroom—with great chef-prepared food and live-in managers available to provide 24-hour maintenance and address security issues. In addition to a courtyard with gardens, among the facilities are a game room, a movie theater, a pool room, a salon, and a chapel. Residents also receive complimentary linen and housekeeping services and transportation to shopping or appointments.
There is no assisted living at Ashley Park and no facilities for dementia or Alzheimer's care. Other than the independent living housing, the on-site managers, the food, the housekeeping and activities, residents must contract with third parties for the other services, including companionship, nursing, or help dressing or bathing. In the same building, however, are third-party nursing and therapy services; residents pay for those separately, but they are nearby and quickly available, said Ashley Park sales leader Todd Bobo.
Essentially, Ashley Park provides independent seniors who don't require any specialized care with a home they don't need to maintain, an enriched lifestyle with a community of peers, and a sense of safety and belonging.
Residents pay one all-inclusive fee per month—"no hidden costs, no extra charges," Holiday Management advertises. In some ways the simplicity of Ashley Park's offerings as an independent living retirement community is its biggest seller—that and its one-of-a-kind travel program: Residents of the Holiday network can travel to any other Holiday retirement community and stay for free for up to seven days, as many times a year as they wish. Bobo said a resident of Ashley Park travels regularly to see her children in Seattle and Dallas and stays at the Holiday communities there. It's all free except for the plane ticket! Ashley Park also offers short-term stays for snow birds, for example, who need to thaw out here in the cold winter months.
Communities in the Holiday network pull from the talents and former professional lives of their residents to enrich vocational and leisure activities, thus offering learning opportunities in business, journaling, or public speaking. Among the many activities are laughter yoga, fall prevention classes, and flower arranging classes. Residents also become involved in community activities such as reading to children and helping at food banks and pet shelters. Ashley Park offers visiting speakers and teachers as well as outings in the community. 843-571-6075.
Agapé Senior Assisted Living are steps from the Ashley River in North Charleston, and is part of a network of ten health care facilities and services for senior adults throughout South Carolina, founded by a Methodist minister who aspired to provide the elderly with a higher quality care than he witnessed as a young minister in poor and rural South Carolina.
Agapé Senior consists of 60 assisted living studio apartments—approximately 400 square feet each—currently occupied by 85 residents. Assistance and services at Agapé are tailored to the needs of each resident, ranging from medication management and assistance with bathing and dressing to on-site therapy, including physical and occupational, housekeeping and laundry services, transportation to medical appointments and scheduled activities, and daily activities on site.
"We have devotional activities, singing, outings, book socials, Elvis impersonators, and all sorts of entertainment to keep them active. You name it," said director of marketing Carlson McRoy. She said residents are surveyed on arrival about their interests and desires for entertainment, and those interests shape the calendar.
In terms of cost, Agapé Senior is competitive among retirement communities, but it prides itself for offering its residents everything they need right there on site: Doctors who provide primary care services three days a week; registered nurses on campus, and a pharmacy. Agapé also provides on-site Hospice services as well as Alzheimer's and dementia care. Since its birth in 1999, the company's goal has been to integrate under one umbrella all the services needed to provide complete quality care to its communities' residents—from doctors to medical equipment to ambulance service—in order to ensure uniformly competent service in all areas.
"We're a community that offers everything right here—a one-stop shop. They don't have to leave for anything," said McRoy.
That integrated-services approach originated with Agapé's founder, G. Scott Middleton, said Joe Nester, Agapé corporate internet marketing director. "He wanted to ensure that everything met the same high standard of service." He said some services, such as Agapé ambulance service and pharmacies, were started from scratch. "It's always looking toward the highest level of care."
The name Agapé, which means love in Greek, denotes Agapé Senior's founding backbone of spirituality and service, which are based on the nine-pointed star and the nine fruits of the Holy Spirit, representing love, joy, peace, patience, kindness, goodness, faithfulness, gentleness, and self-control, said Nester.
"The foundation of Agapé is really to treat people with the patience, love, kindness, peace and self-control of the nine-pointed star," he said. 843-760-0831, agapesenior.com.
Home Care Services
If you are not prepared to leave your home and move into a retirement community or the home of a family member, there are companies that provide home care and other services that allow you to maintain an independent and safe lifestyle in the comfort of your home.
Already HomeCare CEO Derek Bullard had recently sold a successful health care company he founded when he used a difficult life-changing event that his family endured to spark the idea for his present firm.
Years earlier surgery to remove a brain tumor from Bullard's stepfather left the military veteran paralyzed on the left side of his body.
"It was extremely challenging for my mom, to take care of him and help him with daily tasks," Bullard explained. "And when caregivers who were hired arrived late, or did not show up at all, that placed even more stress on the entire family."
With an ever-growing number of Baby Boomers taking care of their elderly parents, the importance of dependable and reputable care is increasing. Based on his family's experience, Bullard launched Already HomeCare.
Already HomeCare provides a variety of in-home care services. Services are designed to allow people to live safely and as independently as possible in their own homes. Some of the services provided include personal care and grooming, meal preparation, light housekeeping, assistance with medicine, transportation to appointments and companionship. Some clients also need special services like incontinence care, and Alzheimer's and Dementia care.
Building trust and providing peace of mind are crucial in home care, Bullard believes. Already HomeCare won the "Provider of Choice" award from Home Care Pulse. A third-party research company, Home Care Pulse conducts client satisfaction in areas like timeliness and compassion of caregivers, services being provided as promised and overall quality of care.
Through Home Care Pulse, information is gathered each month, and statistics compiled from clients via random, live telephone interviews. Bullard receives a report that contains client feedback and satisfaction scores.
"Home Care Pulse compares our scores with hundreds of agencies across the country, and we are in the top 10 percent overall in client satisfaction," Bullard said. "It is vital that clients can trust our caregivers to arrive on time, and perform their job effectively, so we closely study the feedback we receive and use that information to improve."
Using thorough hiring practices, providing good training and leveraging technology for staff oversight is key to providing quality care. These are all things we feel strongly we are at the forefront of with the services we provide.
"Of course, the most important element of making our clients feel at ease is building and keeping trust, that involves following through with our commitment to them. From the experience my family has from caring for my stepfather, I know just how important that is." 843-371-1419, alreadyhomecare.com.
Right at Home is one of the companies that helps families manage the care of an aging parent or relative through a variety of non-medical services (medical services are provided by home-health companies). They include everything from coordination of care to medication management, assistance bathing and dressing, transportation to medical appointments, simple companionship and homemaking, wellness and exercise, and dementia and Alzheimer's care. The company also provides non-medical services to aid in the recovery from illness—cancer patients undergoing chemotherapy, for example, recovery from surgery, or mental illness situations.
Before determining a client's needs, Right at Home performs a meticulous evaluation of the safety and conditions of the home and the client's mental status, ability to perform daily living tasks, and ability to take medication. "Not taking medication properly is the number one cause of falls," said Kirke Gordon, a registered nurse and certified geriatric care manager who supervises the caretakers of Right at Home in Charleston. That evaluation leads to a custom-tailored plan and schedule of services and a follow-up evaluation to make sure the plan is effective. The company also ensures that the caretakers it sends to provide the services, who are most often certified nurse's assistants, are good fits for the clients.
"I look for the kinds of skills needed to take care of the client's needs and I try to make a good match in terms of personality so that they have a good bond. Often that is the only socialization that the client has," Gordon said.
Gordon also helps clients identify other resources of services in the community and ways to pay for them. Right at Home charges by the hour.
"The elderly have lots of special needs and it is really fun to get to know them," said Gordon, who, among others, took care of a woman who served lunch to Albert Einstein at Princeton University. "They have such great stories." 843-580-5120, rahcharleston.com.