A lifetime behind the lens gives Eddie Toporek an edge when it comes to preserving memories with art.
By JASON A. ZWIKER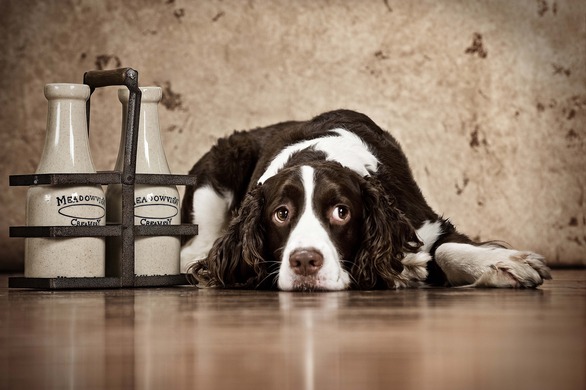 Eddie Toporek, owner of Signature Photography, wants to know what makes you smile.
Before the camera even comes out, he wants to know what you love about yourself, your spouse, or your children. If you had a day to spend time with them, what would you do? Would you be wandering the cobblestone of the Historic District, enchanted by the architecture of long ago, or would you be discovering the beauty of a barrier island on horseback?
The portrait story revealed at the end will be well worth the walk along the path of discovery.
"That's why we invest so much time in the beginning to really get to know our clients," Toporek says. "By the time we bring the camera out, we're family."
For kids, camera day is not presented as a 'photo shoot' – it's called a play date.
It's a savvy way to win the subject over and keep the smiles coming. But that's not surprising. In some ways, Toporek has been preparing himself for this all his life – as an artist and as a man of business.
From the beginning, there was something distinctive about his approach to photography. At an age when most of us were snapping with Kodak Brownies Toporek was carrying a Zeiss Ikon Ikoflex, a twin lens medium format camera sent to him by his uncle, who was stationed in Germany.
His fascination with the camera made him a frequent window-shopper at Norvell's Camera Exchange. The time at Norvell's was well spent: he learned how to develop film in a darkroom, learned how to invest time in creating exactly the print he wanted. When Mr. Norvell saw him admiring an enlarger (a projector used to create enlarged prints from negatives) in the showroom, he asked if he was interested in having it.
Toporek, just a boy at the time, admitted that he didn't have enough money to buy it.
Norvell told him that he didn't have to pay the full cost up front; he could bring a dollar or two a week to the store. Decades later, Toporek still smiles when he tells that story.
While the path between that little boy setting the aperture and shutter speed on his Ikoflex, and the seasoned photographer of today seems obvious, the truth is that the path was shared with another passion.
"Music was my life for most of my life," he says. His aptitude for trumpet and piano carried him from Charleston to the Berkeley School of Music in Boston, Peabody Conservatory, University of Miami, and finally full-circle back to Charleston, as lead trumpet in the Charleston Symphony.
He went on to found a music company that specialized in manufacturing and distribution. "I did a lot of photography for the business," he says. "We had over 18 thousand products, and I shot all of them, including ads for Guitar Player and Guitar World." It was a perfect fit for him, being able to combine his passions for photography and music.
His knack for making those two arts mesh shines through today when he presents a slideshow of images in his studio. Notice how the emotion in the photographs and the emotion in the song being played in the background match perfectly? That's not a coincidence.
The two story Signature Photography studio is a tribute to the lifetime of experience that went into it: top of the line equipment, fully-stocked framing supplies, and fun props for kids and pets aplenty. The walls are lined with a stunning array of memories preserved as art: from traditional black and whites to digital oils. The pet portraits are delightful, as are the portraits of families and children.
Today, Toporek is joined at Signature Photography by Charleston photo experts Clay Austin and Damon Smith, providing a wide range of portrait and wedding photography services. "Our customer experience lasts from when we pick up the phone until we deliver the product," he says. For Toporek, the best compliment a customer could give is to return time and again as the family grows.
One project especially close to the heart is Kids Helping Kids, which benefits the MUSC Children's Hospital Fund. Children are photographed either in the Signature Photography studios, on location in Battery Park, Waterfront Park, or other distinctly Charleston areas. Registration for the project is by donation to the Hospital Fund.
For Toporek, the real question of the value of a photograph comes down to one question: "What did it take to get this picture?"
Looking at the framed prints in his studio - gorgeously exposed, expertly retouched for a perfect balance of light and shadow, frame chosen specifically to enhance the image - it is obvious that a lifelong devotion to the art of photography is what has gone into each and every one of these. 843-300-3333, www.signaturephotography.biz.