Summer Camp Guide 2014
01 Mar 2014
What if you could spend the summer sailing the Charleston Harbor, learning to ride horseback, perfecting your tennis serve or polishing your pitch under the instruction of a River Dogs star? It's all possible―that's the good news.
Unfortunately all this great stuff isn't for you―it's for your kids. In fact, children of all ages today have a tremendous number of options to keep them busy during the summer months. But to find the perfect camp for your child, it's important to make your application early, as space is limited. The following is a list of just some of the camps in or near Charleston, offering everything from sports training to computer science skills.
By MARIE SEBASTIAN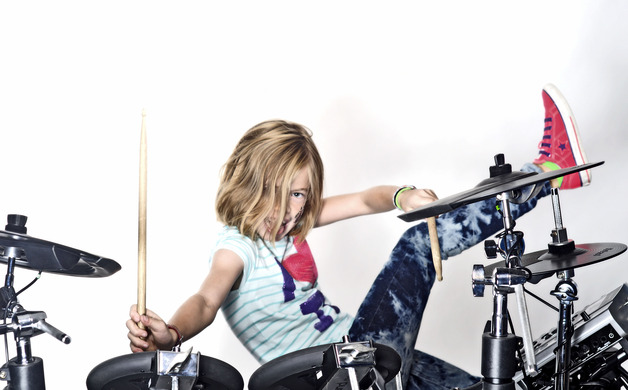 Trident Tech
Let's say you're looking for a summer camp for your kids but you live too far away from Trident Tech's main campus in North Charleston. No problem – Trident Tech offers its Kids College for 7- to 16-year-olds at five other locations throughout Charleston County, including Mount Pleasant, Moncks Corner, downtown Charleston, Hollywood and St. George. Concentrating on developing children's imagination, creativity and talent, sessions range from Magic Camp to Everything Southern to Pastry Boot Camp to Playful Poetry, and almost everything in between. 843-574-6111, tridenttech.edu/ce_23221.htm
Nature Adventures Outfitters
Kids from 6 to 17 can enjoy fun on the water and learn a lot about the environment as well at one of three Nature Adventures Outfitters Teen and Kids Camps. Options include the weeklong Naturalist Adventure Day Camp, offered to 6- to 12-year-olds in June, July and August; Teen Wilderness Adventure Camp, for 13- to 16-year-olds, from July 27 through August 1; and Teen Stand Up Paddleboard and Kayak Camp, for teens in the 12 to 17 age group. Nature Adventures Outfitters is located on Shem Creek in Mount Pleasant. 843- 568-3222, kayakcharlestonsc.com
Wine & Design
Your budding Picassos and potential Rembrandts will have the opportunity to hone their artistic skills at the always-popular Art Buzz Kids Summer Camp, where they will be inspired by the work of artists from around the globe, including sculpture, pottery, the art of welding and, of course, painting. Monday through Friday sessions are available from June 16 through August 8 in two age groups: 4 to 6 and 7 to 12. Wine & Design is on Ashley River Road in West Ashley. 843-573-3422, wineanddesignus.com/westashley
Ashley Hall
During the regular academic year, Ashley Hall is an exclusive school for girls, but its Summer Fest Day Camp is open to kids of both genders and from schools all over the Lowcountry. Boys and girls will enjoy art and crafts projects; field trips to zoos, water parks, fun parks, museums and movies; athletic activities; and a daily swim in the school's pool. The camp is broken up into four age groups: primary and pre-kindergarten, kindergarten and first grade, second and third grade, and fourth, fifth and sixth grade. 843-722-4088, ashleyhall.org/summer-fest-day-camp.php
Charleston Museum
Just because its summertime doesn't mean your kids have to stop learning. The Charleston Museum offers children of all ages the chance to have fun and find out about subjects ranging from Nature to Colonial America to the world of dinosaurs. One of the weeklong camp sessions will even show them how to "become an inventor and create crazy ways to solve problems." Sessions run from 9 a.m. to noon and from 1 p.m. to 4 p.m. The Charleston Museum is located at 360 Meeting Street in downtown Charleston. 843-722-2996, charlestonmuseum.org/summer-camps
Camp Sewee
If your children love the outdoors, and especially the water, they'll be crazy about Camp Sewee. Where else can they spend a week learning all about what it would be like to be a marine biologist or a naturalist? The camp, for 8- to 14-year-olds, has provided an excellent opportunity for fun and education to more than 333,000 kids since it was established in 1934. Activities include island ecology and salt marsh study; marine wildlife exploration and crabbing; trips to the South Carolina Aquarium, Sewee Environmental Education Center and local water parks; and Nature and night hikes. 843-928-3112, clemson.edu/yli/pages/sewee4.php
Charleston County Parks & Recreation
Do your kids want to learn how to navigate the waters of the Lowcountry in a canoe or kayak? Have they always dreamed about rock climbing or mountain biking? Do they enjoy creating arts and crafts projects? If you answered yes to any of these questions, you should take a serious look at the summer camps offered by Charleston County's parks. A wide range of other programs are offered as well for children from 5 to 16 years of age, at parks throughout the county. Full and partial scholarships, based on economic need, are available. 843-762-2172, ccprc.com/index.aspx?NID=1570
Sol Surfers Surf Camp
If you live near the ocean, and most of us do, it's only natural that your kids might yearn to learn about how to ride the Atlantic waves. At the Sol Surfers Surf Camp for kids, they'll pick up the basics of surfing, advancing based on their ability and comfort level. They'll also gain the confidence that will carry over into other activities and throughout their lives. The camp runs weekly from the end of May until the middle of August. Participants must be at least 8 years old and must know how to swim. Leave the rest to the expert instructors. 843-881-6700, solsurfers.net
Charleston Community Sailing
"Sailing, sailing, over the bounding main." That's what your children might be singing while they're learning all about life on the water at the Charleston Community Sailing Summer Program. Kids from 5 to 18, from beginners to seasoned sailors, are welcome to participate and learn from certified instructors. The fleet consists of 10 Optomists, two Open Bics, two Lasers and 13 Vanguard 420s. For the youngest sailors, the Guppy Program is aimed at building confidence and providing safety and fun for 5- to 7-year-olds. 843-607-4890, charlestoncommunitysailing.org/category/programs/summersailing
Camp Happy Days
Camp Happy Days is all about fun, laughter and the joy of childhood – for children ages 4 through 16 who are battling cancer. The camp's programs are aimed at improving the emotional, physical and psychological well-being of children affected by pediatric cancer and their family members, with an emphasis on building self-esteem, courage, confidence and trust. The camp's goal is "to give these children life-changing experiences that offer hope, courage and the will to fight one more round." Since 1982, Camp Happy Days has brought smiles to the faces of more than 1,500 kids who otherwise would have nothing to smile about. 843-571-4336, camphappydays.org
Camp St. Christopher
One of the Lowcountry's well-established camps―75 years and counting―with a Christian background, Camp St. Christopher is located on Seabrook and gives kids of all ages a chance to bond in the great outdoors. Highlights of the camp include archery, kayaking and water sports, plus the chance for fellowship and worship. Children 5 to 18 are welcome―but the dates of the sessions are different for each age bracket, so check the website for scheduling. 843-768-0429, stchristopher.org
The Little Gym of Summerville
If your little ones aren't quite old enough to enjoy sleep-away camp, you can still elect to give them a great time at the Day Camp at Little Gym of Summerville. Those who know anything about The Little Gym are already aware how much kids love it―it's the perfect place to play hard. And for the summer camp sessions, the camp offers special events plus arts and crafts in addition to physical activity. Possibly the best part about this day camp is the flexibility in scheduling―you can sign up for several weeks at a time, one week at a time or even just a day. 843-851-2950, thelittlegym.com/summervillesc/pages/kids-camps.aspx

Charleston SUP Safaris
Wondering what SUP stands for? It's short for Stand Up Paddleboarding, which is all the rage in Charleston nowadays and makes for a brilliant summer camp as well. Led by owners "Big Jon" Ory and Philip Antman, this day camp is held on Folly Beach on Mondays through Fridays, from 9 a.m. until noon. Kids must be between 12 and 16 years of age and strong swimmers. The equipment is provided―including sunblock―and kids are given a certificate of achievement at the end of the week. They're also taught water safety, paddleboarding etiquette and other awesome skills that will help them navigate the water with skill and enjoyment. 843-817-7877, charlestonsupsafaris.com/summer-camps.html
Fear No Easel
Fear No Easel takes the fear out of art. Paint in a social atmosphere and have a fun evening with your friends, sipping wine or beer and create your own work of art. Their artists will guide you to a creation that even Picasso would envy. With classes for adults and kids, they can take care of your private party, bachelorette parties and birthday parties. View their online calendar for dates and you can also register online. 843-284-3327, fearnoeasel.com

Charleston Tennis Center
Charleston has been called the best city in the United States for playing tennis. As it turns out, it's also a great city for tennis camps, such as the Charleston Tennis Center's summer camp, taught by professionals Toni Young and Fredrik Anderson. Each session offers instruction in fundamental strokes―with one-on-one lessons―and reinforces skills with the help of interactive games and prizes. Plus, if you find yourself feeling jealous of your kid's swing, you can sign up for the adult camp. 843-766-7401, charleston-sc.gov/DocumentCenter/View/3669
Edisto River Adventures
For kids between the ages of 10 and 16 who are itching to get outside and away from technology, the Edisto River Adventures camp may be just the ticket. Each camp session includes one overnight stay and plenty of water activities on the Edisto River, such as kayaking, canoeing and tubing. Waterlogged campers will enjoy corn hole, volleyball, horseshoes and plenty of other games. There's even a field trip to Bee City in the cards. 843-870-6978, edistoriveradventures.com/summer-camps-for-kids-and-teens-ages-10-16
East Coast Baseball Academy
Your kid's dream of getting drafted by the Phillies isn't going to happen overnight―he or she needs practice, to the tune of attending camp at the East Coast Baseball Academy. Known as "Charleston's premier site for baseball and softball training," Junior is sure to get the best batting and pitching instruction in an indoor, air conditioned environment from a slew of great teachers, including former minor and major league coaches and players. 843-766-4933, hometeamsonline.com
The Grass is Greener Riding School
This camp is worth attending, if only to find out what "horsey games and crafts" are all about―which are promised on the Grass is Greener's website. And for your young equestrian, a week of spending time with horses will surely bring about a smile. Camps run from 9 a.m. until 1 p.m. and all ages and skill levels are welcome. Campers will not only enjoy fun and social activities – they'll also learn safety precautions and how to tack and care properly for a horse. Just prepare yourself for the "Daddy, I want a pony," conversation afterward. 843-952-5147, grassisgreenerridingschool.com/summercamp
Gibbes Museum of Art
Budding artists in your family will enjoy the opportunity to work with practicing artists as well as museum guides during the weeks of day camp at the Gibbes Museum. Different themes include All About Animals, Art Through the Ages and Exploring Nature, each with its own activities. Tuition for the weeklong experience includes the child's art supplies, snacks and even tours of the museum. Best of all, campers will enjoy art in a variety of media, such as sculpting, printmaking and painting. 843-722-2706, gibbesmuseum.org/pdf/Gibbes_SummerCampBrochure_Final.pdf
East Cooper Gymnastics Camp
Summer will improve by leaps and bounds with an adventure at the East Cooper Gymnastics Camp. You can select either the full-day camp, which lasts from 9 a.m. until 3 p.m., or the half-day camp, which lasts from 9 a.m. until noon. Campers will increase physical skills such as flexibility, coordination and strength by spending time on the bars, beams, vault and other equipment. Each child receives an award on the last day of camp. Sessions run from June until August, so don't be afraid to book this one in addition to your other plans. 843-849-6668, eastcoopergymnastics.com
Mount Pleasant Paintball
Don't ignore the hunch that your child could use some team-building skills this summer, along with a few lessons on survival and self defense. Mount Pleasant Paintball's day camps will provide all of this and more, in a fun, well-supervised environment. Tuition for a week of camp includes all kinds of great stuff such as membership to the facility for a whole year, a Mount Pleasant Paintball tee shirt and a banquet on Friday night. Campers must be at least 10 years old. Each session can only accommodate 50 people, so hurry and sign up. 843-696-9930, mountpleasantpaintball.com/summer-camp
Earthshine Discovery Center
Make your personal connection to nature
By KATHERINE PETTIT
If you haven't heard about Earthshine Discovery Center, you soon will. The property offers a wonderful opportunity for families (as well as school classes, scouts and businesses) to connect and learn something about themselves as well as the remarkable natural world of the Blue Ridge Mountains. Families of all ages will enjoy the perfect combination of recreation, outdoor activities and learning.
On Pioneer Mornings, all ages will learn to press apple cider, make hand-dipped candles, spin wool and take a turn at blacksmithing. Cherokee Morning offers opportunities to grind corn, make clay beads and throw tomahawks. Critter Hunts open up more than 80 acres of mountain land to inquisitive eyes.
The High Adventure activities offer quite the challenge for those ages 10 and up. Try out the seven-stage zip line course, including a 400-foot tandem run – not for the faint of heart. Equally non-wimpy is the high ropes course – an obstacle course that ends with the Leap of Faith.
Families build team spirit (and precious memories) with a multi-challenge low-ropes course designed for all ages. How does the Puzzle Platform of Doom sound? We thought so. There's also the climbing wall, creek hikes, and in the midst of it all, killer views and up-close encounters with the creatures who live on the property year-round. (Goats are actually very nice, once you get to know them.)
Nature hikes, archery, treasure hunts, nighttime campfires (with s'mores, of course), and scavenger hunts round out the activities the whole family will enjoy.
Mealtimes offer hearty, tasty fare and the chefs know how to grill some perfect ribs, or fry a mountain trout to perfection.
Sounds like it's a lot of fun – and it is! Just as important, there's time to unwind and be with the family on an entirely different level from your everyday school and work routines. It's the best of summer camps with the whole family.
Hint: Bring outdoor shoes, bathing suits and layers of clothes. Earthshine is quite comfortable and the staff feels like visiting old friends. You will leave with great photos and long-lasting memories. As one family said, "Why would we ever go anywhere else?" 1600 Golden Road, Lake Toxaway, NC. 828-862-4207, earthshinediscovery.com