Summer Road Trip
01 May 2013
Whether you need a weekend getaway or just want to get away, these relaxing Southern towns are sure to indulge
By KATIE MCELVEEN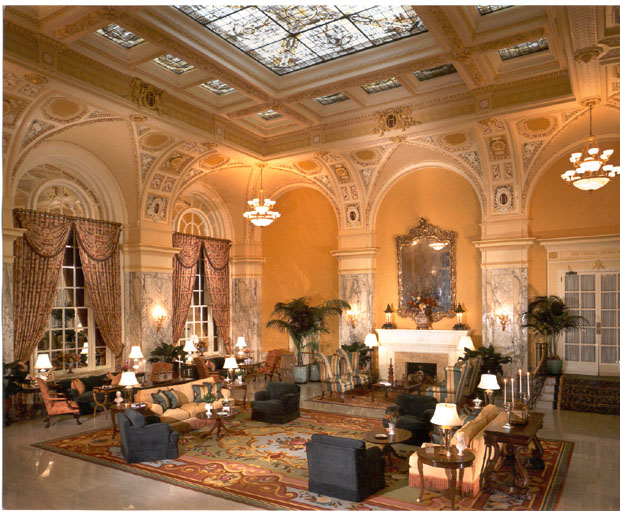 There are two kinds of summer vacations. There's the big one, the trip to Yosemite or Europe or New York that you've been planning for months. Then there's the getaway, that spur-of-the-moment, let's-get-out-of-here escape that occurs to you on Wednesday when you realize there's nothing on the calendar for the upcoming weekend. To help you make the most of those Wednesdays, we've selected eight cities ready to deliver a dose of fun―and great food―to an otherwise quiet weekend.
South Walton
Florida
Why Go: Sugar-sand Gulf beaches strewn with bike paths, kayak trails and a dozen laid-back beach towns, like funky Grayton Beach, charming Seaside, sophisticated Water Color and bustling Rosemary Beach, all linked by Scenic 30-A, which has a maximum speed limit of 25 and gives pedestrians the right of way. It's the summer vacation you remember from childhood, but packed with parental perks like upscale restaurants, beach bars, chic hotels, spas and art galleries.
Top Tables: Seacrest's Cafe Thirty-A may resemble a cottage, but the food is pure sophistication. Try the local cobia, which is served with shrimp-spiked Spanish rice. At La Crema in Rosemary Beach, tapas and chocolate are the stars. Breakfast at Great Southern Cafe is a Seaside tradition― everything is homemade, including the sausage.
Bed Down Here: The David Rockwell-designed Water Color Inn has 60 Gulf-facing rooms, all with private balconies and free bikes to use during your stay. There's a spa, several pools and restaurants and a number of pretty parks scattered throughout the resort.
Good To Know: Put a kayak into one of the creeks that runs along the back side of Seaside and Water Color and it's an easy paddle to Grayton Beach. Refuel at the Red Bar before heading back.
For more information: beachesofsouthwalton.com
Birmingham
Alabama
Why Go: Chef Frank Stitt really started something when he opened Highlands Bar & Grill in 1982. Today, the city is a bona-fide food mecca. There's also great shopping in the Mountain Brook villages, golf at Ross Bridge (part of the Robert Trent Jones Golf Trail) and even a strong music scene.
Top Tables: Beyond the Stitt triumvirate (French Bistro Chez Fon Fon, Mediterranean Bottega and high-style-Southern Highlands), options abound. Seafood isn't the only thing that dazzles diners at Hot & Hot Fish Club: meat roasted in the wood oven emerges crusty and juicy and the nightly doughnuts are a worthy indulgence. Verandah on Highland serves Cajun-influenced fare in a sunny 1908 manse that's perfect for brunch. When you've had enough of fine dining, get your burger fix at Flip Burger Boutique. Every trimming you can imagine is on the menu, including a few you can't, including a foie gras milkshake.
Bed Down Here: Use those Marriott Rewards points in style at the 248-room Ross Bridge Resort. Oversized rooms have fluffy white beds, private balconies and granite baths; there's also an Aveda spa and easy access to the Ross Bridge, the third-longest golf course in the world.
Good To Know: Birmingham stays up late―Parkside, Workplay and Ona's Music Room are hopping with live bands well into the night, or slip into Dram for whiskey, neat.
For more information: birminghamal.org
Asheville
North Carolina
Why Go: So you can enjoy the mountains by day―NAVITAT offers zip-lining in nearby Moody's Cove―and settle into sophistication with activities like the Biltmore's music series in the evening.
Top Tables: At Fig Bistro in Biltmore Village, chef Bill Klein combines lessons learned to create elegant dishes like salmon scented with cardamom. It's all about Italy at Cucina 24, where interesting wines by the glass are paired with house-made ricotta-topped ciabetta and other authentic Italian small plates. Local treasures are on display at Table, where every ingredient―seafood, meat, veggies as well as foraged ramps and other greens , is so fresh that the restaurant doesn't even own a freezer. The results―think seared scallops with tarragon pesto―are rave worthy.
Bed Down Here: Grove Park Inn's huge stone fireplace and glorious porch epitomize mountain luxury; underneath it all, a world-class spa with a grotto pool awaits. Rooms vary, from cozy enclaves in the old inn to large themed suites. There's also a club level that includes breakfast and access to the club lounge.
Good To Know: There was a time when shopping in Asheville was limited to homemade soaps and oddly-shaped candles. No more. Today, art galleries and chic boutiques line downtown streets. Top stops: Moda at Biltmore Park for women's picks and the Asheville Wine Market for great, offbeat bottles from around the world.
For more information: exploreasheville.com
Savannah
Georgia
Why Go: Maybe it's the SCAD effect, but Savannah has emerged as a destination for cool, creative restaurants, art galleries, hotels and shops.
Top Tables: Cha Bella's locally sourced, organic fare goes well beyond brown rice and beans―try the Carolina Gold rice risotto with Georgia shrimp. Zunzi's may look like any other hole-in-the-wall takeout place, but the fare―which ranges from South African sausage to curry to chicken salad―is anything but boring. Tucked into a former subterranean grain warehouse, Alligator Soul turns out authentic gumbo as well as inventive daily specials.
Bed Down Here: Just a couple of years old, the Bohemian Hotel deftly mixes scuffed wooden floors, exposed brick and Industrial Age oils with velvet sofas, neon lighting and ethereal silk screens in the lobby; rooms with shell encrusted chandeliers, wooden vanities carved with ships and views of Savannah's waterfront, celebrate the city's maritime heritage. At cocktail time, take the elevator to Rocks on the Roof, the hottest bar in town.
Good To Know: Although Broughton Street is still the heart of Savannah's shopping district―don't miss the modern furnishings at 24e―Whittaker Street between Jones and Wayne is lined with jewel-box boutiques and Shop SCAD, which sells works-including paintings, jewelry, clothing and sculpture-created by Savannah College of Art & Design students and faculty, is just around the corner.
For more information: visitsavannah.com.
Nashville
Tennessee
Why Go: They don't call it Music City for nothing. Catch an act of Bluebird Cafe, which launched the careers of, among others, Kenny Chesney and Garth Brooks, or at one of the dozens of bars and honky-tonks that gave Music Row its name.
Top Tables: Experiment with fun sushi―spicy tuna with watermelon 'pop rocks' anyone? ―and Robatayaski, traditional Japanese fire-grilled meat and veggies, at Virago's; for a less creative experience, sink into the elegant fare at the Capitol Grille, located in the Hermitage Hotel. Feed a craving for Tex-Mex at San Antonio Taco Company, afterwards, cool the heart with gourmet popsicles in flavors like rose, pineapple chili and caramel at Les Paletas.
Bed Down Here: With the beaux arts lobby, soaring marble columns, gilded furnishings and stained-glass details, the historic Hermitage Hotel is Nashville's most sumptuous stay. It's no wonder movie stars, heads of state and industrial tycoons have been staying here for more than a hundred years. Bath butlers personalize the oversized marble baths, the hotel also provides gourmet meals for pets.
Good To Know: Nashville's many mansions―in the form of antebellum plantation houses and the over-the-top homes of country stars like Barbara Mandrell―are open for ogling.
For more information: visitmusiccity.com
Lexington
Kentucky
Why Go: Even if you can't make it to Lexington during the six or so weeks that the horses are running at the park like Keeneland race track, there's plenty to keep you busy. Visit Derby winners as they graze in glory at Three Chimneys Farm and the Kentucky Horse Park, or head out of town to the Woodford Reserve, Buffalo Trace, Four Roses or Wild Turkey distilleries.
Top Tables: Dig into old-school faves like Caesar salad prepared tableside at J Morse on Vine; Bourbon and Tabasco add gentle fire to the pork chops at the eclectic but charming A La Lucie. Every city needs a great steakhouse, and Malone's located just outside the city fills the bill in Lexington with giant steaks so good they sell them on line. And feel free to dig into the wine list; there's a courtesy car on hand to get you home.
Bed Down Here: Recently renovated, the Gratz Park Inn is tucked into a leafy downtown neighborhood amid antique shops and stately homes.
Good To Know: Gourmands are flocking to Midway, the historic mill village set into the rolling bluegrass-covered hills about twenty minutes outside of Lexington. Here, free-spirited chefs are setting up shop in 19th-century storefronts alongside bookstores and antique shops.
For more information: visitlex.com
Charlotte
North Carolina
Why Go: Yes, the shopping is great in Charlotte, not just thanks to SouthPark and Phillips Place, but also to boutiques like Capitol, which has garnered national attention. But don't stop there. The stunning Mario Botta-designed Bechtler Museum of Modern Arts is winning raves for both its architecture and it's collection of contemporary masters.
Top Tables: With the addition of BLT Steak to Charlotte's dining scene, celeb chef Laurent Tourondel's innovative cooking is just an hour away. Let Blue's Mediterranean-inflected dishes, from Moroccan tagine to seabass, roasted whole with artichokes and lemon, sweep you to Europe, or hit the coast at Upstream, where raw seafood from around the world­â€•ceviche, sushi and oysters on the half shell―meets more traditional seafood dishes.
Bed Down Here: What recession? Charlotte's own Ritz Carlton puts the chain's unparalleled luxury within easy reach―and it's LEED certified to boot. The penthouse spa and fitness center deliver terrific views of the city; rooms are done up in soothing beiges and have groovy amenities like flat-screen televisions built into the bathroom mirror.
Good To Know: Charlotte isn't just about indoor activities. The US National Whitewater Center packs nearly every outdoor adventure sport imaginable―kayaking, whitewater rafting, zip-lining, mountain biking, rock climbing and trekking, just to name a few―into a 400-acre adrenaline-fueled paradise.
For more information: charlottesgotalot.com
Augusta
Georgia
Why Go: There's more to Augusta than the Masters―the city is emerging as a center for the arts. Visit on the first Friday of the month and you'll find Artists Row in downtown alive with open art studios and boutiques, lots of food and terrific live music. Don't miss the Augusta Museum of History, where an exhibit of James Brown, who was born in Augusta, brings the Godfather of Soul to life.
Top Tables: Don't load up on chips and salsa at the boisterous Rooster's Beak―ice cream in flavors like peppermint chocolate cake and pumpkin gingersnap await. Taste the world at the Bees Knees, where the flavors of Spain, France, Thailand, Japan and other cultures come together on tiny tapas plates. Cozy and friendly, the French Market Grill is known for crawfish, jambalaya, barbecued shrimp and other Cajun specialties.
Bed Down Here: Built as a winter home for snowbird Northerners in 1836, the Partridge Inn is filled with sunny verandahs, detailed brickwork and stately magnolia trees. Airy rooms are large and well appointed; book a room overlooking the gardens for the prettiest view.
Good To Know: You may not ever be able to play Augusta National, but you can hit the links at Forest Hills, where Bobby Jones began the Grand Slam of Golf in 1930.
For more information: augustaga.org