Surviving the Winter Freeze
06 Mar 2018
Tips and advice from our garden experts at Dig Landscape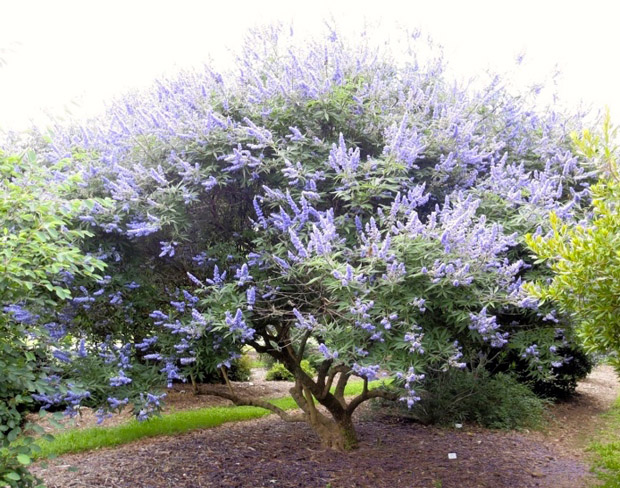 You've heard it before: "When the going gets tough, the tough get going!" Well, after this past winter, it just might be time to get a little tough in your home landscape. A visit to your local nursery last April may have yielded colorful, tropical-feeling flowers, plants, and shrubs—but just how well did they hold out with the snow and ice? Could you even appreciate your garden over the past few months? While your home's landscape welcomes the warmth of spring and summer, can it also effectively transition into fall and winter? Let's examine some aspects of toughness in the garden; ones that still deliver beauty, lower maintenance, and provide a framework for future additions.
Hardscape
Even in the smallest application, nothing says "Charleston" quite like Bluestone pavers for a patio or walkway. Try even proper brickwork utilizing true "Old English" antique brick or a great facsimile of handmade brick from Boral. SiteOne Landscape Supply on Johns Island and Wando offers a great view of their potential and inherent toughness. Ipe lumber, an exotic hardwood similar in coloration to mahogany, is also tough as nails. You can't beat the lasting beauty and endurance, in addition to the beachy look it brings to a landscape when used as a boardwalk instead of a more traditional sidewalk. Ipe lumber is also great around a pool, because water is not its enemy. It will gray over time in the sun, but it's almost to your benefit. The wood takes on a great teak-like appearance that feels classic.
Lighting
Simply stated: Use the best fixtures and transformer you can buy (preferably not from the Big Box Store). Copper and brass are necessary choices and LED bulbs will last with little maintenance. Moonlighting Landscape Lighting Systems in downtown Charleston is a great company that provides a wonderful installation service.
Furniture
Teak furniture is the number one recommendation for outdoors. Avoid applying a finish to it, but rather give it a good scrubbing once every couple of years. That's really all it takes. Again, quality upfront is what counts for lasting beauty. It's nice to be able to leave something out in the landscape and truly not have to worry about it. Also, in sunnier locations, a great canvas market umbrella can really set the stage, as long as it's well constructed. It may freeze solid for a while in the wintertime if left outside, but it works like a charm in the warm, sunny days!
Plant Materials
This is the most difficult category when it comes to tough landscape pieces. Most people, I surmise, make plant purchases on a nice sunny day in spring or summer. All is well, the birds are chirping, and the scent of jasmine floats through the air. This is typically how day one goes, but look forward to day 1,000.
Here are 10 of the most resilient, good-looking plants, trees, and shrubs for almost every landscape situation.
Eastern or Southern Red Cedar: a great background tree. Plant it and forget about it.

Upright Yaupon Holly: Sculpt it or leave it to its own devices as a native plant material.

Sabal Minor: This plant can handle wetness and the cold. It's tough, tough, tough.

Kumquat: a great introduction to growing citrus around here. As a bonus, you can slice the fruit into a
late-afternoon cocktail on your patio.
Papyrus: Cold will definitely affect this plant, but chop it back to a few inches and it returns with vitality.

Lantana: this plant is tried and true, and for good reason. Plant it in masses wherever possible.

Vitex or Chaste Tree: Not only will you grow beautiful purple flowers, but it's sculptural in winter when pruned correctly.

Needle Palm: a small palm that's underutilized and adds great texture to planting beds.

Muhly Grass: another wonderful plant to use en masse.

Windmill Palm: Snow, what snow?