A New Chapter
03 Mar 2021
Daughter of the late Dorthea Benton Frank to pen her own novel
By Jenny Peterson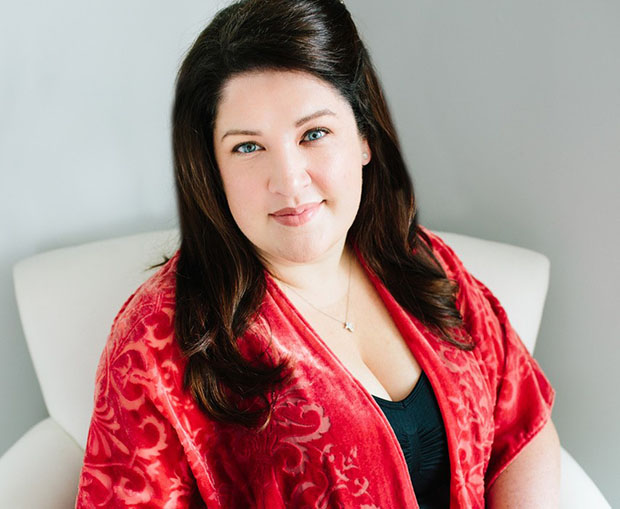 Victoria Benton Frank remembers falling asleep in middle school to the sound of her mother, novelist Dorthea Benton Frank, clicking away on a typewriter, writing one of her many novels set in the Lowcountry.
Dorthea Benton Frank wrote her first book, Sullivan's Island: A Lowcountry Tale at age 48, shortly after the death of her mother, with a goal to buy back her childhood family home on Sullivan's Island with the money she earned.
Her first novel published in 1998 and went on to debut on the New York Times bestseller list as number eight, and now has well over one million copies in print.
It sparked a beloved 20-book bestselling franchise A Lowcountry Tale that was celebrated for its tart humor, honesty and strong female characters.
Southern readers felt a collective loss after she passed away in 2019 following a brief illness.
Today, her daughter Victoria is taking the torch, continuing in her mother's footsteps and writing a debut novel from her Johns Island home that pays homage to her mother's series.
The Magic Lantern: A Lowcountry Tale (working title) is also set on Sullivan's Island. Victoria's characters even brush by her mother's characters on the island.
"Her characters make cameos in my book," Victoria said. "They'll be walking home on Sullivan's Island and they'll see her characters on their front porch having a glass of wine. If you're a fan of my mom's books, it's like an Easter egg."
Victoria, who grew up in New York, is a College of Charleston graduate and former chef and culinary teacher. Like her mother, she started her writing journey later in life after returning to her familial roots in the Lowcountry. She also has two children who are witnessing her type away.
"I didn't think I wanted to be a writer; I knew I had to be a writer," Victoria said. "That's how it finds you."
She describes her novel as "a branch from her mother's tree."
The novel is five years in the making. The goal is to seek publication sometime this year.
Both mother and daughter share charismatic and energetic personalities, with humor and grace that feed into their characters who struggle with relatable issues such as heartbreak, fortune and ruin, bliss and disappointment, youth and experience, with a good dose of humor.
"I wanted to write a story about coming of age in your late 20s," Victoria said. "I like the idea of writing a protagonist who is non-maternal and not on the marriage track, more career driven, an ambitious chef."
She adds, "There's a little bit of magic in it—just a hint."
The novel is special in many ways, including that her mother helped edit the pages before her death and taught Victoria her method of writing: start with an outline, synopsis and biographies of each character before writing the first chapter.
"She wouldn't re-write or even reword a sentence; she'd just say, 'this would be better here, here, or here," Victoria said. "She was a motivator and told me, 'If you don't finish it, you'll be unhappy for the rest of your life."
Victoria recalls the special moment when her mother read her first draft pages.
"I said, 'tell me if it's not good; don't let me waste hours of my life,'" Victoria recalls. "She read it and burst out crying saying, 'Victoria, this is awesome.' She gave me the confidence to keep going."
The mother-daughter team collaborated on another written project before Dorthea Benton Frank's death, a children's book entitled Teddy Spaghetti, named after Victoria's son. It was released in 2020.
Victoria found that she and her mother have different writing processes.
"My mom had to have complete silence when she wrote and I need to have a lot of noise," Victoria said. "I have to have music and a candle, like I'm conjuring the muse."
It's that magic that she hopes to recreate as she remembers the memorable characters her mother created.
"My mom's favorite character was Susan Hamilton Hayes, her first protagonist in Sullivan's Island: A Lowcountry Tale," Victoria said. "But I loved Frances Mae, the antagonist in her second novel, Plantation. And Miss Lavinia!"
Victoria hopes that after her debut novel, she can continue writing under the Lowcountry Tale series, continuing her mother's story.
"At this point, everything I do is a tribute to my mother," she said, "But now, my father is my biggest supporter."