A Place to Rest
12 May 2021
Project Z non-profit aims to tackle 'bedlessness' among local students
By Sophia Rodriguez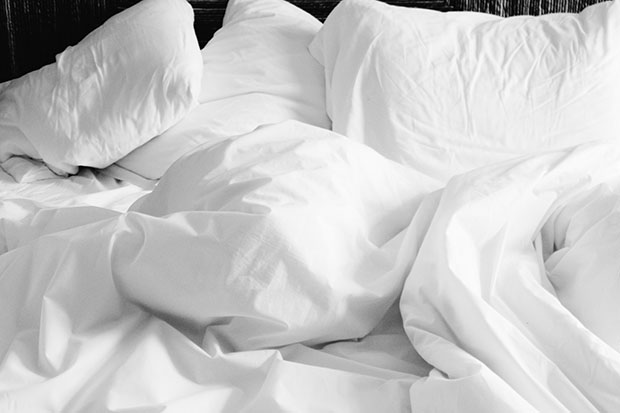 There's a scene in the movie The Blind Side when Leigh Anne Tuohy, played by Sandra Bullock, is showing the very tall, very timid Michael Oher the bedroom she's set up for him in her picturesque Memphis mansion.
She points out the various pieces of furniture and says, "Oh, Sean says all the pro athletes use futons if they can't find a bed big enough, so I got you one of those. Of course, the frame was heinous—was not about to let that in my house. But I got you something nicer." When Oher says he's never had one before, Leigh Anne says, "What? A room to yourself?" And he responds heartbreakingly, "A bed."
It's an all-too-real issue for many right here in the Lowcountry. Jane Elieff has spent the last few years as a teacher in both Charleston and Berkeley county schools, and even though she would bring food in or do laundry for students who were in need, she still felt she was missing an important part of their lives that would lead to better understanding some of their behavioral and performance issues.
Elieff said that as she became more attentive to their needs, she started noticing how many of them would come to school tired. She even had a student who would come in so exhausted that she would sleep under her desk for over an hour when she first arrived at school each morning; otherwise, the student could barely stay awake in the classroom.
When she started researching, she realized the need that wasn't being met in their lives was an essential one: sleep due to improper bedding, or child bedlessness.
This includes sleeping on the floor with a sleeping bag or just blankets, sleeping on an air mattress, bunking up with other family members, sleeping on a mattress with mold on it or sleeping on a couch or recliner instead of a bed.
"I feel like it's one of those problems that, unless you've experienced it yourself or witnessed it firsthand, it's almost impossible to be aware of," said Elieff. "When I first started learning that my students weren't sleeping well because they didn't have beds, to be completely honest, I felt ignorant because I genuinely had no idea that this problem even existed."
One in eight children live in high poverty rates, according to a 2019 report from the Children's Trust of South Carolina.
Once Elieff was armed with information, she decided to tackle the issue head-on by creating Project Z. The new nonprofit aims to donate beds to children who are at an economic disadvantage.
Project Z will encourage Title 1 schools in Charleston County and local child services professionals to recommend recipients. A committee will choose which children receive beds based on specific criteria and the organization will provide a complete bedding setup: a new twin-sized rollaway folding bed, sheets, comforter and pillow.
"Choosing a Rollaway style bed was inspired by a former student of mine who, when any company would enter the door of the apartment, had to put the beds their family used against the walls so that people would be able to enter the home," said Elieff. "If it weren't for my students and the things I learned about what they were experiencing, I wouldn't know to make such specific choices like this."
She said support is the most important thing at this stage of her newly-formed organization is donations and awareness.
"Project Z wants to change the lives of children here in our community. By providing a bed, we will be providing children with the sleep they need to be successful in school," she said. "Charleston has the means and the resources to end child bedlessness in our area and what we need is for people to join us in fighting the fight against child bedlessness. Our children deserve it. Every child here in Charleston deserves a fair chance. Project Z stands by our belief that every child deserves a good night's rest, and our hope is that community members will stand by that belief, too."
For more information or to donate time or money, visit www.projectzlowcountry.org or email projectzchs@gmail.com.