Call of the Wild
05 Mar 2022
Wildlife photographer from Sullivan's Island has National Geographic credits
By Liesel Schmidt
Photos by Vincent Musi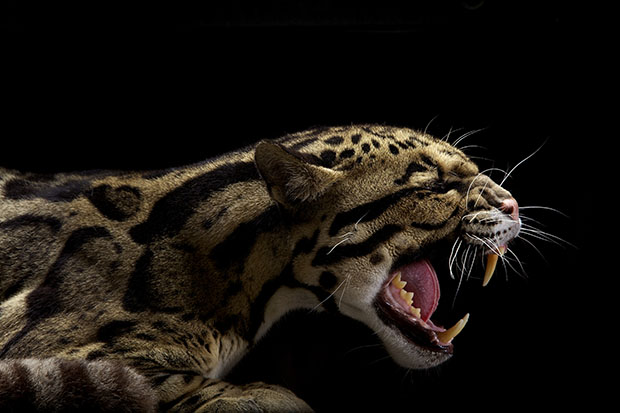 It takes but one photograph taken by Vincent J. Musi to see that he has found his niche.
For Musi, who lives on Sullivan's Island, photography seems to have been his fate, a gift bestowed upon him as a child when he was given his first camera—a camera that was usually empty of film because his parents couldn't afford it.
Despite being filmless, that camera was the vehicle for his boyhood imagination, the seed in his field of dreams. And after thousands of photographs that were never realized, Musi kept his sight on his passion, seeing it through to his very first paid job taking photos of the football players and cheerleaders at his high school.
Looking back, Musi can find no watershed moment or any particular photo that made him realize he wanted to dedicate himself to this craft, to this life dictated by inspiration. So many little moments, perhaps, so many clicks of the shutter that have all led him to where he is now, but he cherishes all of them, considering his photographs like children—too precious and personal to find a favorite.
More than 35 years are at his back, filling his portfolio and his mind's eye with photographs that chronicle history, time, people, places and even animals—a path he never expected his work to follow,
And even after all these years, he finds inspiration every day in photos—both ones that he has taken as well as those he has studied. "I'm moved by different photographs, different artists, from the photos that I discovered as a kid by Robert Frank to the iconic American photographer William Eggleston, who spent a lot of time in Memphis, to landscape photographers to what my friend Paul Nicklen does every day in trying to save the world's oceans," said Musi. "I go back to so many of these photographs to look at them and find inspiration in them."
Musi finds inspiration in the everyday, as well, everything and everyone, including the UPS driver.
"I find that people are incredibly inspiring in what they do, especially in overcoming the obstacles of the pandemic," says the Sullivan's Island-based photographer, who credits much of his career to his wife and fellow photographer, Callie Shell.
That passion, that ignited flame of inspiration that seems to drive him and give him excitement for each day and each project, is something that has served him well over the course of his career—so much so, in fact, that it landed him a job with National Geographic.
"I'd been working for newspapers and magazines for about a dozen years and really wanted to work with National Geographic," Musi recalls. "I pestered them until they gave me an assignment, which took a long time."
Musi's first assignment came in 1993, and since then, Musi has done 20 assignments with National Geographic—though not all of them were cushy jobs.
"In the early days, I covered things that nobody else wanted to, things like floods and hurricanes, natural disasters, volcanoes," says Musi, who has also contributed to TIME, Newsweek, Life, Fortune and The New York Times Magazine.
Since those early days of grueling work, Musi has traveled to Europe, Asia and throughout North and South America, though, unlike a travel photographer, his work entails more immersion in the place and the community he's photographing.
"I usually go to different places for a long time," he says. "Each story I've done for National Geographic has taken about a year from conception to publication, and during that time, you get invested in a place and the people and the story that you're doing."
Musi's work with the magazine has included shooting landscapes and photographing the remnants of lost cultures, though eventually he moved into more studio work with animals. That's where he finds himself now, taking on the challenge of animal photography and portraits. "I've put everything from a honeybee to a 9,000-pound elephant on a seamless background," he says.
Working with a great deal of animals known for their cognitive abilities—monkeys and birds, for instance—Musi has created a name for himself as a specialist in the field, though the past three years have been dedicated solely to photographing dogs—a pursuit which culminated in the publication of a book, The Year of the Dogs.
Even in this, Musi's ability to speak with photography is undeniable. Whether a dog or a human, Musi captures the soul, the story just under the surface. And with just one photo, he can capture an entire world.
Musi's work can be seen online at vincentjmusi.com.