Fight the Frizz
03 Aug 2013
Although weather conditions are usually to blame for this nuisance-like hair condition, some people are born with naturally unruly locks. Our team of stylists have given us easy-to-follow tips that will make your hair much smoother.

By MACKENZIE TAYLOR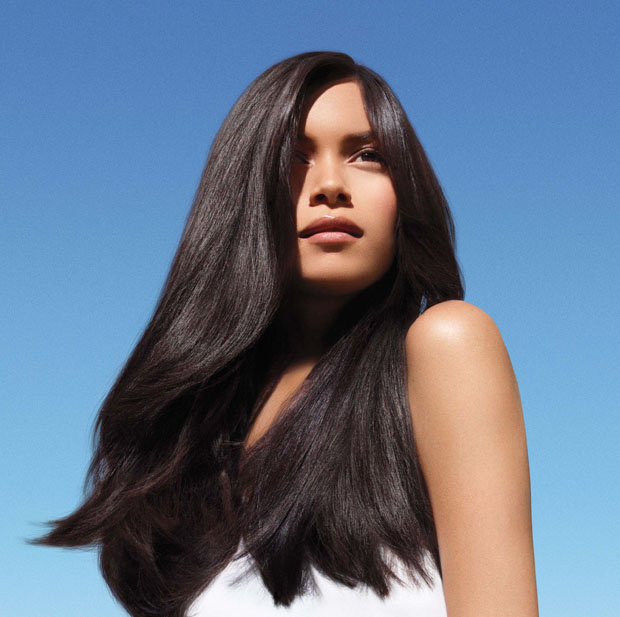 Step 1
Get a Consultation In order to really know exactly what's going on with your hair, you should schedule an appointment with a professional stylist. After all, nobody's hair composition is identical. "Every person has a totally different scenario. You could have straight hair or really curly hair and be dealing with frizz or you can have sort of textured hair," says Chris McPherson, a master stylist/colorist. A stylist can determine what is causing your frizz and offer suggestions on how to correct it.
Step 2
Buy the Appropriate Products Once you've met with your stylist and have had your hair problems officially diagnosed, ask them for recommendations on hair products. McPherson recommends the Davines line, which was founded in Parma, Italy. Stylist Jeff March likes to use several Kenra products, including the Daily Provision Essential Leave-In Spray and Platinum Hot Spray.
Step 3
Apply Heat Products alone are not going to eliminate your frizz issues. You also need to apply the proper amount of heat to seal the cuticle and help lock in shine and smoothness. One way to do this is by blow-drying your hair with a round brush. " I always suggest a good round brush, and blow dry from start to finish to keep the ends together and this really makes it last longer," says March. To achieve your best look, invest in a high-quality hair dryer and brush.
One exception to the "apply heat rule" pertains to naturally curly hair. If your hair is naturally curly and you want to keep that look, you'll need to take a different course of action to try to eliminate frizz. Instead of using a blow dryer and round brush, apply product to your hair when it is wet and use a wide-tooth comb to detangle the hair. Then, scrunch your locks and let them air dry. The end result is nothing short of gorgeous.