From Military to Manuscripts
06 Mar 2017
Local author and New York Times best seller Brad Taylor pens his latest military thriller
By HOLLY FISHER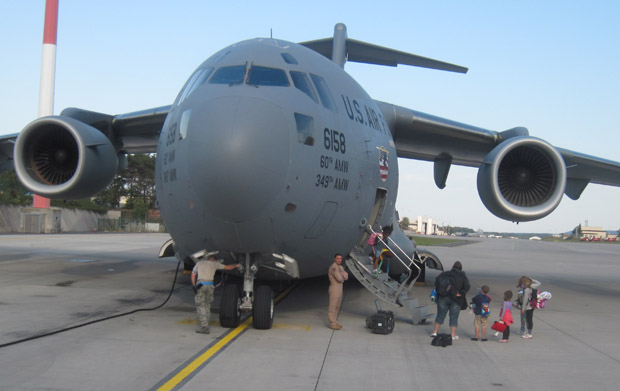 Brad Taylor seems an unlikely author. He spent much of his career as a U.S. Army Special Forces lieutenant colonel. For eight years, he was in the 1st Special Forces Operational Detachment–Delta, part of a number of U.S. military operations in Iraq, Afghanistan and several other places he can't tell you about.
So how does a man who ran classified operations in the Army turn into a New York Times best-selling author? Always a voracious reader, Taylor says writing a book was on his bucket list. When he came to Charleston as an assistant professor of military science at The Citadel, he suddenly had a lot more free time on his hands.
With extra time and a book idea floating around in his head, Taylor took advantage of a quiet night at home and started writing. When his wife came back from an evening out with friends, Taylor told her, "I have good news and bad news. The good news is I can write. The bad news is it took three hours to get out one paragraph."
More than 400 pages later, Taylor had written One Rough Man, which published in February 2011. That book introduced readers to Pike Logan, the most successful operator on the Taskforce, a top secret operation designed to tackle clandestine missions that fall beyond the bounds of U.S. law.
Just before the release of his first book, Taylor faced a tough decision to pursue full-time writing and retire from military service. His oldest daughter was entering high school, and Taylor recognized the benefits of keeping his family together in Charleston.
At the same time, after two decades in the U.S. Army, it was hard to relinquish his duties. "I had a skill set the military needed," he says. "I had a sense of purpose and helping. I kind of felt like I was deserting (the military)."
In the years since retirement, Taylor has parlayed his military expertise into 11 novels with strikingly realistic and accurate storylines. Taylor's newest book, "Ring of Fire," came out in January. Back again are characters Pike Logan and Jennifer Cahill, who come face-to-face with an insidious threat coinciding with the 15th anniversary of 9/11. Publishers Weekly calls the novel a "chilling primer for an all-too feasible terrorist strike."
Breaking All the Writing Rules
Much of what he knows about writing, Taylor picked up from reading. He never took any writing classes and doesn't follow any kind of formal process. He simply writes. "I don't plan ahead," he says. "I never thought I'd have one book let alone 12. If I had any sense, I'd create a story arc."
But he doesn't. He simply lets the story and characters unfold. Working with a recurring character like Pike Logan means the character needs to grow and evolve, and that can be more difficult than starting with a new character whose story is wide open.
Over the years, Taylor has certainly picked up the pace from his original days of writing one paragraph in three hours. In fact, he'd been writing two books a year, but has scaled back now to one novel a year.
While he's grown as a writer over the years, Taylor's still not interested in attending a writing workshop. In fact, he's a little afraid of the idea. He prefers not knowing all those writing rules. In his first book, Taylor wrote Pike Logan in first person and the rest of the characters in third person. Apparently, that's a novel no-no. "I didn't know it was a rule," Taylor says.
Not exactly a rule but certainly a writing tool is Taylor's leather journal—always with him and ready to save any spur-of-the-moment notes or ideas for upcoming books. Taylor jokingly refers to it as his "woobie" because it goes everywhere with him like a security blanket for an author.
It's handy for when Taylor travels and his MacBook Air isn't easily accessible. He still works as a security consultant, traveling around the globe. Fortunately, he says, he can write pretty much anywhere so his travel schedule doesn't interfere too much with his publishing schedule. He's even been known to write while at his daughter's gymnastics meet.
Taylor doesn't adhere to any kind of daily word count, preferring not to force the story. He actually missed the deadline for his newest book, Ring of Fire, because he didn't have the ending done. Then suddenly, it came to him and he wrote 9,100 words in one day. "I don't recommend that," he notes.
Adventure Comes Calling
This life filled with military adventures—both real life and fiction—isn't something Taylor envisioned for himself when he was younger. Even though his father served in the U.S. Air Force, Taylor didn't consider a military career.
In fact, Taylor admits he wasn't even a great student, so when he headed off to the University of Texas, his dad told him if he flunked out, he'd be headed for the Army.
As a college student, Taylor was intrigued after reading memoirs from those who served in the Vietnam War. Plus, he loved hunting and camping. So maybe he was cut out for military service after all. He joined ROTC and immediately set his sights on the U.S. Army Special Forces. He was shocked when he was eventually accepted into the elite group.
It was quite a career, one that truly gave Taylor an insider's perspective on the fight against terrorism and high-level military operations. It's a bit like seeing how the sausage is made, he says.
Living in Mount Pleasant, life is a little quieter, but no less busy. Taylor has a 15-year-old daughter at Ashley Hall and a 21-year-old daughter studying at Auburn University. He and his wife—they'll celebrate their 27th anniversary in April—work as a team. She handles Taylor's website, social media and marketing, plus organizes his research trips for upcoming novels and plans book launch parties.
Taylor is already at work on Pike Logan's next adventure, which begs the question: Is Taylor, a husband, father and former military man, the Pike Logan? It's an inquiry Taylor gets so often he's answered it in an author's note on his website.
No, he's not Pike Logan. But, that doesn't mean the essence of Pike Logan doesn't exist. Taylor has served with many, many Pike Logan's, he writes, so he's real. "I've seen him work the miracles that are in my books and am lucky enough to call him a friend."
Brad Taylor
Hometown
Conroe, Texas
Education
Bachelor of Science in advertising from University of Texas and Master of Science in defense analysis from the Naval Postgraduate School in Monterey, California
Family Ties
The Shelter Kitchen + Bar – featured in one of Taylor's books – sits on land that once belonged to his grandfather. When Taylor was a child, his grandfather had a company called Taylor Oil that serviced the shrimp boats leaving Shem Creek. "As a child, I remember playing there while waiting on my grandfather to finish work."