Home & Business Security
04 Mar 2016
With the latest in high-tech gadgetry, locally owned Sonitrol has become a leader in security monitoring systems
By JOHN TORSIELLO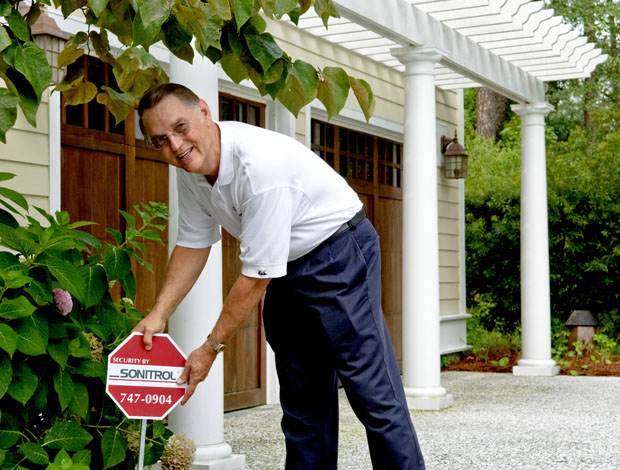 Since he began his company in 1978, John Rama has constantly striven to provide quality, cutting-edge products and unmatched customer service to his Sonitrol clients.
That approach to doing business has served Rama, the firm's president, well, as his company has more than 10,000 satisfied customers in South Carolina, ranging from the greater Charleston area to the Midlands.
"We stand behind a product that is accurate and reliable," says Rama, whose father owned and operated a Sonitrol franchise in Tampa Bay, Fla. "We have earned the trust of our customers with our professional and helpful service along with customized products. This has made us a leader in South Carolina's residential and commercial security needs."
This comes as no surprise. Rama has been committed to public service and his community. He is a past president of the Mount Pleasant Sertoma Club and Metro Exchange Club, and served in the South Carolina House of Representatives from 1989 to 1993. An avid hunter and angler, he and his wife, Katie, live in Mount Pleasant with their three children.
The firm's vice president, Alan Rama, John's brother, joined the company 25 years ago and quickly became the firm's top salesman. Winner of Sonitrol's Circle of Excellence for two years in a row, he served on the Board of Visitors for the Medical University of South Carolina. An enthusiastic golfer and fisherman, he and his wife, Peggy, have two children and live on the Isle of Palms.
The company boasts an impressive workforce of some 60 employees who have over 190 years of combined managerial experience. "It's this team that sets us apart," claims Rama.
Sonitrol security experts work with clients to complete a detailed survey and customize a solution that meets their needs, lifestyles and budgets. A Sonitrol support team provides customers with the latest electronic equipment, a "neat, professional installation, timely ongoing service, and reliable, alert monitoring" around the clock.
The company boasts state of the art detection products, from its signature audio detection systems to wireless residential systems that accommodate "nearly every budget." Systems include audio intrusion detection, motion detection, card-access control systems, fire and smoke detection, sprinkler and water-flow monitoring, environmental conditions monitoring, and video surveillance systems.
"The equipment that we install and use keeps getting better and better and easier to use," says Rama. "A major factor that separates us from the competition is that we maintain and operate a state-of-the-art call center to monitor alarm systems throughout the state."
Any of Sonitrol's products can be fully integrated into a single, easy-to-use system that is monitored by "highly-trained professionals," says Rama. The company's modular approach to system design gives clients "everything they need now" and allows for easy expansion to meet future needs and desires.
Rama believes that since the service is locally owned and operated, it gives customers the reassuring knowledge that they can talk with a person in South Carolina, whether it be for routine contact or emergencies. "Our organization serves customers from Charleston to Georgetown, Columbia and beyond. When it comes to pricing, Sonitrol is highly competitive in the residential and commercial markets." Custom packages are available.
Adds Rama, "Our customers can count on our local employees to do all the system installation. Some of our competitors will contract out these tasks to people that are unknown. It's important to us to have only our trained and reputable staff going into homes and businesses of our clientele."
Sonitrol offers free security assessments to potential customers. "We will send one of our highly trained professionals to examine and make security and other recommendation free of charge," says Rama. "All of our alarm systems are tailored to fit the customer's needs, and most of our service calls are covered by our monthly fee."
Sonitrol is the local leader in providing customized commercial security systems to large institutions, retail stores, businesses, and even police departments.
Integrity, reputation and service are crucial in the security business, and Rama believes his firm is a cut above the competition in these areas. "We stand behind a product that is accurate and reliable." 843-747-0904, sonitrolsc.com