Hugenot History Along the South Santee
12 May 2021
French settlers and Indian tribes thrived in the Carolinas
By Suzannah Smith Miles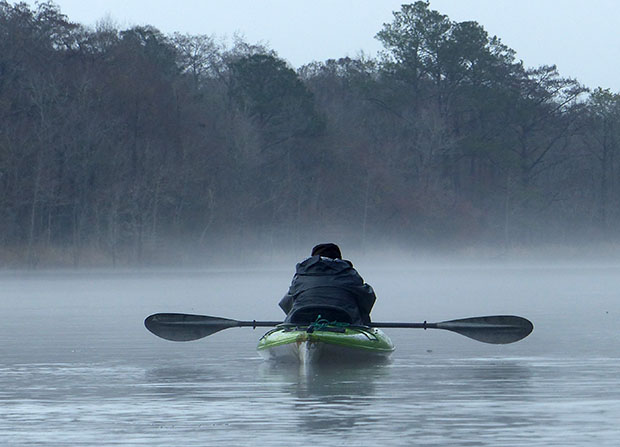 The lower portion of the Santee River is one of the most beautiful natural areas in the country. It is also one of the Lowcountry's most historic. It was named by early settlers after the Santee tribe, who, along with their neighbors, the Sewee, had inhabited the lower river basin for centuries. From the 1690s until the turn of the 20th century, the river became one of the largest producers of the valuable commodity called Carolina Golden Rice.
"There's never a time I'm on or near the river that I don't see or learn something new," says Randal G. McClure, director of the Village Museum in McClellanville, about 40 minutes from downtown Charleston past Mt. Pleasant, a good starting off point before a visit to the nearby reserve.
This small, intimate regional museum features a number of displays focusing on the river's centuries-long experience with the rice culture. As McClure explains, the social and natural histories are intertwined.
"The social history here is not only interesting and complex, but it has an intriguing dependence on the region's natural history. The rice that flourished here could not have succeeded without the river and the land's natural attributes. Both are fascinating studies."
The first Europeans who settled along the lower Santee were the Huguenots, refugees from France who began arriving in the late 1680s. Persecuted for their Protestant beliefs following the Revocation of the Edict of Nantes that had formerly granted them religious freedom, they had to flee France for their lives.
"The transition to life in the Lowcountry wilds could not have been easy for these early French immigrants," explains McClure. "They came from almost every part of France and some had left fortunes behind. Here they faced entirely new basics. They found themselves in an alien frontier semi-tropical environment, one dramatically different from what they had known in France and with a host of unfamiliar dangers such as alligators and poisonous snakes. Their neighbors were the Santee and Sewee tribes who spoke entirely different languages. Yet they not only survived, they thrived. It's quite a story."
Perhaps the most vivid description of the Huguenot experience is found in a letter written by Judith Giton, who was married first to Huguenot Noah Royer and upon his death, Pierre Manigault. The letter was written to her brother some years after their arrival. Like other refugees, her family first made their way to Holland and then to England. After a three-month struggle, they were finally able to make passage to South Carolina. They arrived penniless.
"After our arrival in Carolina, we suffered all sorts of evils," wrote Judith. "Our eldest brother died of a fever eighteen months after coming here… We ourselves have been exposed, since leaving France, to all kinds of afflictions, in the forms of sickness, pestilence, famine, poverty, and the roughest labor. I have been for six months at a time in this country without tasting bread… Indeed I have spent three or four years without knowing what it was to eat bread whenever I wanted it."
When Englishman John Lawson explored the Santee in 1700, he visited the French settlements, writing, "With hard Rowing, we got that Night to Mons. Eugee's House [Daniel Huger], which stands about fifteen miles up the River, being the first Christian dwelling we met with in that Settlement, and were very courteously receiv'd by him and his Wife. Many of the French follow a Trade with the Indians, living very conveniently for that Interest. There is about seventy Families seated on this River, who live as decently and happily, as any Planters in these Southward Parts of America. The French being a temperate industrious People, some of them bringing very little of Effects, yet by their Endeavours and mutual Assistance amongst themselves (which is highly to be commended) have out-stript our English, who brought with 'em larger Fortunes, though (as it seems) less endeavor to manage their Talent to the best Advantage."
Carolina Gold Rice Reigns
For over two centuries, the lower Santee eventually was almost entirely devoted to the growing of rice. The natural wetlands seen today that stretch for miles on end were once neat, efficient, squares of rice fields, the necessary flooding and draining of the fields accomplished by an extraordinary system of dikes and water-filled ditches. Water flowed in and out as required through a remarkable engineering device called a rice trunk.
"The working models we have in the museum of the rice trunk and the milling process are probably two of our most popular exhibits," says McClure. "Since the exhibits move, even young school children can understand how the trunks worked and how the milling was achieved."
The rice culture came to an end at the end of the 19th century following the Civil War, and a series of back-to-back hurricanes that caused irreparable damage. As the former fields and plantations began to be reclaimed by nature, a new rebirth occurred. In the early 1900s, many of the former plantations were purchased as waterfowl hunting retreats for wealthy northerners.
Today's Santee Coastal Reserve Wildlife Management Area is such a story. It encompasses the grounds of the former Eldorado rice plantation which later became the Santee Hunt Club, one of the most prestigious hunting clubs of the 20th century. Today, under the S.C. Department of Natural Resources, this 24,000-acre property includes hiking and biking trails as well as boat and kayak access to the water. It offers an unparalleled natural exploration of uplands and both fresh and salt water lowlands, with lakes graced by canopies of tall cypress trees. The reserve is Edenic, wild, and now almost reverted back to what it was like when the first Huguenots arrived.
McClellanville author, historian and photographer William P. Baldwin has written numerous books about the region and has a special connection to the area. "My father, a forester, was on retainer at the Santee Gun Club for many years. My father-in-law Malcolm Morrison had worked there as a child and delivered the mail there for decades. I clammed and oystered on the Santee for years. Fished and hunted up there when I was a young man. But it is really since retirement that I've come to love the area. I kayak and walk there at least twice a week."
One of the best features of the Santee Reserve is an elevated wooden walkway that allows visitors to enter deep swamp with relative safety, deer flies and mosquitoes notwithstanding (absolutely wear long sleeves and keep insect repellant on hand). Here one gets an up-close-and-personal view of nature at its purest, with sightings of such rare birds as the bright yellow promontory warbler and endangered red-cockaded woodpecker.
For those who enjoy kayaking, there are various places that provide safe water entry. Yet, as Baldwin explains, go prepared. "I go often. Two three times a week. Sometimes every day of the week. But I always make sure folks know exactly where I'm going and when I'll be back. I carry a portable phone—only reason I have one. I have a whistle and compass in my pocket and a pocket knife. Take plenty of water. Bug spray. A hat and a raincoat of some sort.
"As for the history," Baldwin continues, "like others, I obsess on the darkness, the complexity, and the history that is still being lived." Indeed, a visit here is a truly magical experience, one that transports you far away from the hustle and bustle of the present and into a fascinating natural world of the past.
Want to go?
The Village Museum, 401 Pinckney St. McClellanville, SC. (At end of Pinckney Street next to the Town Hall. Website: www.villagemuseum.com.
Santee Coastal Reserve, 220 Santee Gun Club Rd., McClellanville. 843-546-8665. Email: lynchg@dnr.sc.gov. Or go to website: www.scgreatoutdoors.com/park-santeecoastalreservewma.html