Iconic Southern Favorites Ripe for Fall Reading
21 Sep 2014
With back-to-school season in full swing, books can be more plentiful than pumpkins this time of year but a truly good read can still be a rare treat. Why not opt out of the guesswork and instead indulge in a true literary southern gem? Whether it's your very first time reading these celebrated favorites or your most recent perusal these titles are some of the most cherished novels ever to be associated with the South. They are the perfect accessories to take on a getaway as the temperatures drop, leaves change colors and the next season begins to make its colorful mark across our towns.
By Courtney Webb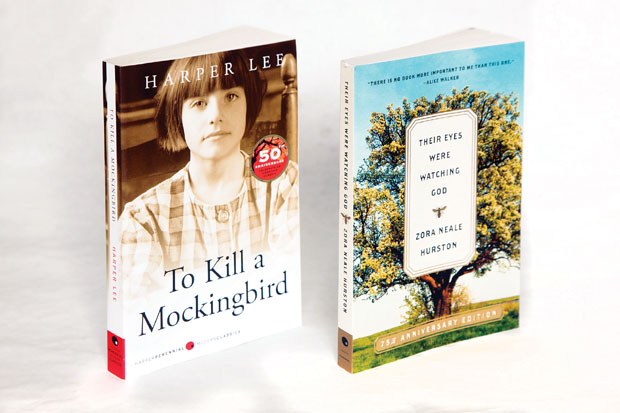 To Kill a Mockingbird by Harper Lee
Harper Lee's masterpiece is undoubtedly one of the most significant contributions ever made to literary history. It is the powerful story of race relations and childhood innocence in a small Alabama town. Within the pages of the Pulitzer Prize winning novel To Kill a Mockingbird reside some of the most well known characters ever created. The iconic names of Scout, Jem, Dill and Boo Radley are forever remembered despite the book being the reclusive author's only published novel. To this day, it remains an essential part of nearly every high school student's reading experience even though 50+ years have passed since its publication in 1960. Unbeknownst to her the bestseller would make Lee a household name alongside her later work in aiding with the research involved in the creation of childhood friend Truman Capote's famous true crime work In Cold Blood.
Their Eyes Were Watching God by Zora Neale Hurston
One thing that can always be said about a southerner reading southern dialect is that they by far will have the advantage over others in understanding their native tongue. Hurston's poetic words are the perfect example of a novel that many can find difficult because of its use of both southern vernacular and the African American dialect of the time period in which it is set. However many would argue that the cultural use of language also creates a stunningly beautiful work where lines often flow like water to the tongue. The Florida-based novel taking place during the early part of the 20th century explores a multitude of themes in African American culture and beyond. Considered extremely daring for many reasons during the time of its creation and even opposed by many, it remains an undisputed modern classic.
Fried Green Tomatoes at the Whistle Stop Café by Fannie Flagg
The endearing relationship between unhappy housewife Evelyn Couch and the spirited Ninny "Idgie" Threadgoode is one which creates legends. While nearly every southerner can lay claim to having seen the beloved movie inspired by Flagg's best known novel, there is no denying that, sadly, many less have actually read the book. The Alabama born author also wrote the Academy Award nominated screenplay for the 1991 film known by the shorter title Fried Green Tomatoes. The love readers bear the book will no doubt continue to live on for years to come, much like the much loved residents of Whistle Stop that Idgie so loves to discuss. The book is a testament to the truth that when individuals are remembered, they never truly die.