James Island Christian Schools
02 Jul 2023
Providing a well-rounded education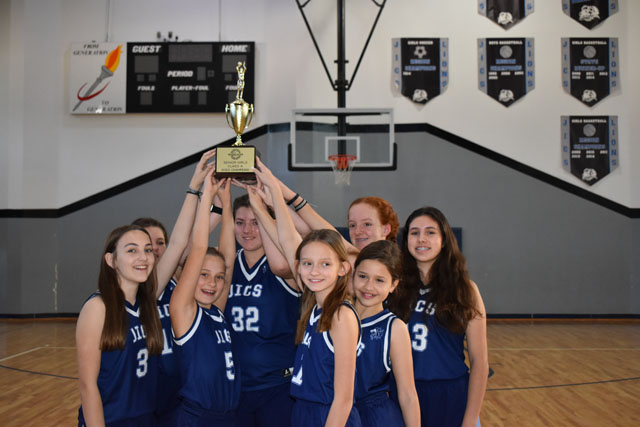 This faith-focused, private school near the coast prides itself on giving students a well-rounded education with a Biblically based curriculum. Both academic excellence and service to others are key aspects of the learning environment.
James Island Christian School (JICS) is additionally unique in that it's one of only three Charleston County-based private schools boasting accreditation by both a regional and Christian accrediting agency; and once completed, with a brand-new high school addition, JICS will be the only K4 through 12th grade private school on James Island.
The school is currently preparing for this exciting milestone and is ready to open enrollment for the ninth-grade class in October 2023. The new high school campus "Leadership Academy" is expected to open its doors to students in fall 2024. Carrie Arrowsmith, director of development, said the leadership aspect was a necessary part of the school's focus as administration and staff witnessed the Charleston area's "need for a rigorous academic education rooted in a Christian worldview." Subsequent grades in the high school will be added each year starting fall 2025.
"The new high school is projected to welcome approximately 150 students in grades 9-12, offering an option where you can enter at kindergarten and stay through high school graduation," Arrowsmith said.
Since 2019, the school's enrollment numbers have more than tripled. And the 2023-24 school year is expected to be no different, Arrowsmith said. She revealed how next school year's enrollment is already expected to include an even higher population of 300-plus students.
Though rigorous, the school's academic program is two-fold in its design— "to help students daily learn both critical thinking skills and how to apply their Christian worldview to all areas of life," Arrowsmith said. As early as sixth grade, students can begin the intensive honors track with the potential to gain as many as four high school credits by the conclusion of middle school. The challenging curriculum also includes field trips and service projects and/or retreats to "encourage students to think deeper and apply their learning," according to Arrowsmith.
"Ten-plus competitive sports, an intramural program, and extracurricular clubs ensure a whole-child school experience," she said.
Teachers and administration at JICS also welcome active parent involvement in students' lives to help young minds achieve a more successful, quality schooling career. JICS also offers an early education program (K3-K4) to help children form a proper foundation of learning for the future.
For more information, visit jics.org.
843-795-1762 | 15 Crosscreek Drive, Charleston, SC 29412