Sundrops Montessori
02 Jul 2023
Fostering student independence
By Jenna-Ley Jamison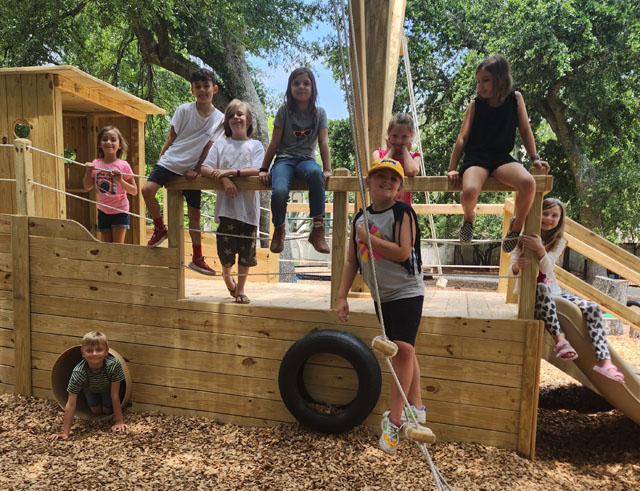 Choose the educational environment for your child that best suits his or her learning style and allow them to further their cognitive, social, and physical development. Since the early 1900s, Montessori-style learning has been successfully shaping the next generation in a manner many might characterize as "out-of-the-box." Developed by Dr. Maria Montessori, the child-centered educational method focuses on child-led activities and classrooms with multiple age ranges. Fostering student independence through innovative techniques is key to this method.
Sundrops Montessori is no different. One of many Montessori-style schools throughout the Charleston region, this institution offers multiple locations to best suit you and your family's convenience. Because there's no need to add to your morning or afternoon commute stress, find a facility closest to you for comfort and ease during the school year. Locations include two sites in Charleston (including Daniel Island) and one each in Mt. Pleasant and Huger. The Daniel Island campus is dubbed "The Bridge" school.
Huger is the site of the organization's "Farm School," a place where children can live from the land and learn self-sufficiency. Each student maintains a role that helps push them out of the comfort zone and maximize their potential.
No matter your child's age, from six weeks to ninth grade, there's a brain-stimulating and distinctive program designed for his or her development stage. The Nido Program, for infants ages six to 14 weeks, is a special daycare option focused on learning "by doing." The school's Pee Wee & Wee Casa Program, for ages 14-36 months, also focuses on fostering independence, along with language development through reading, writing and other vocabulary skills to promote self-expression later in life. Outdoor play is also encouraged and a part of each day.
For children ages three to six who are categorized by grade as either a preschooler or kindergartner, Sundrops Montessori offers the Casa Program, which is a three-year curriculum centered on five distinct areas of study: practical life, sensorial materials, language, math, and cultural studies. Other educational programs pertain to elementary grades first through sixth and middle school students, known as the Mezzo Farm Program, in grades seventh through ninth.
For more information, visit sundropsmontessori.com.
843-849-3652 | 955 Houston Northcutt, Mt. Pleasant, SC 29464 (Bridge campus)
843-647-7848 | 2391 Clements Ferry Road, Charleston, SC 29492
843 722-4339 | 88 Simons St., Charleston, SC 29403
843-849-3652 | 1515 Charity Church Road, Huger, SC 29450 (Farm school)