Mercedes-Benz Snags Top Rating Among Women Drivers
01 Jul 2012
German luxury soundly beats all competitors when it comes to providing the best overall experience for female buyers.
By MARION WALTZ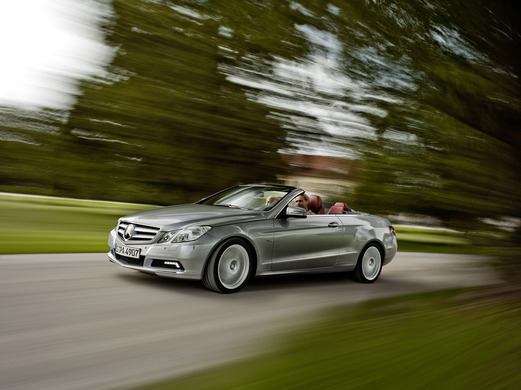 There are many car companies out there that claim to appeal to all manner of drivers, going to great lengths to assure anyone who will listen that their lineups are broad enough to offer something for everyone. Then there are the car companies - like Mercedes-Benz - that actually do succeed in achieving that most difficult of tasks. In fact, the ability to satisfy the needs of any driver who happens to walk into a Mercedes-Benz dealership is simply part of the company's daily business. If it weren't for the efforts of others, it might never come to light that Mercedes-Benz is actually the brand rated number one by women in the United States.
The website Women-Drivers.com publishes a semi-yearly report that is designed to track the experiences of female car shoppers and owners when interacting with each and every car company in the country. The site helps lift the shroud of mystery that still clouds the automotive industry for many female drivers by providing educational resources, tips and data designed to guide women toward the automakers whose dealerships and policies can provide them with the best overall ownership experience.
In a survey of thousands of women across the country, Women-Drivers.com gathered ratings for each of the car companies currently doing business in the united States using three distinct categories - Purchasing, Browsing, and Service - to arrive at an "overall" rating for each brand.
In the first category, Purchasing, Mercedes-Benz led the pack with a score of 4.83 out of a possible 5 points. This was thanks to the large number of female survey respondents who indicated that they were very satisfied with how they were treated by personnel at every level of the Mercedes-Benz dealership where they bought their cars. In particular, women singled out the financing process as being exceptionally well designed with its clarity and simplicity greatly appreciated by those surveyed.
Next on the list, Mercedes-Benz managed to score impressively when it came to the Browsing experience. Posting a 4.52 performance, the German brand handily beat the 3.72 average for the category. the overall atmosphere created by those working at Mercedes-Benz dealerships was a big part of the company's excellent ranking with the comportment of salespeople being singled out for specific praise by female browsers.
In the Service category, Mercedes-Benz managed to snag a very competitive score of 4.57. Women who brought their cars in for service indicated that it was easy to schedule an appointment and get an honest estimate of the amount of work that would be required to take care of a problem.
When taken together, the brand's performance in these three categories was enough to give Mercedes-Benz a convincing lead among all car brands in the U.S. Its overall score of 4.68 is undisputed - Mercedes-Benz has gone out of its way to make a visit to one of its dealerships as welcoming an experience for women as it traditionally has been for men.