Moisturizing During the Summer Months
09 Jun 2013
Beat humidity at its own game with moisturizers that are perfect for your skin type and your geography
By MACKENZIE MATTHEWS-TAYLOR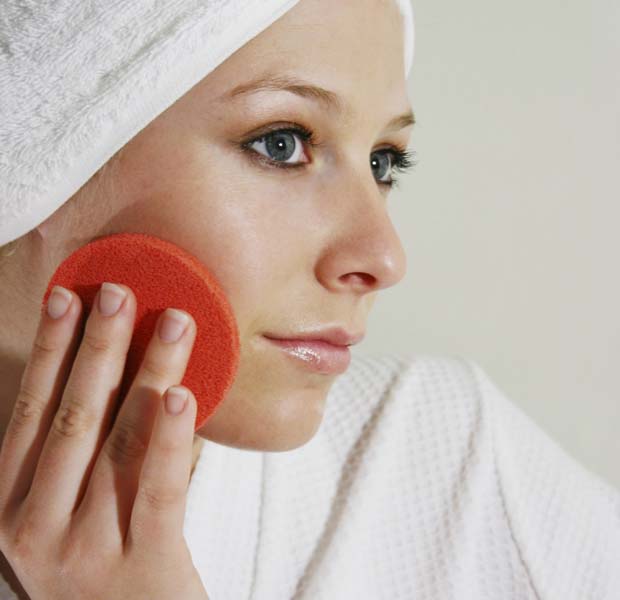 I try to be fair and impartial in all aspects of my life, but when it comes to months of the year, May and June are without a doubt my favorites. May is jam-packed with major celebrations like Mother's Day, Memorial Day, and several family birthdays. The arrival of June means that I get to honor the day I married my sweet husband and welcome the official appearance of summer.
But, while I bask in the excitement of all of these wonderful and fun events, I have to confess that there is one thing I despise about these glorious months: the humidity that settles across the Midlands. You know what I'm talking about if you've ever lived in Columbia during the changing of the seasons. Humidity creeps and seeps into every aspect of the great outdoors this time of year, and quite frankly, it can turn a woman's beauty routine upside-down.
Suddenly, there's a need for humidity-resistant hair styling products and smudge-proof makeup. But, while it's easy to remember to change our cosmetic beauty products when the temperature and air changes, we shouldn't forget about the basic products that we put on our skin, especially our moisturizers.
During the winter months, our skin tends to be drier and in need of heavier moisturizers because of the artificial heat we are exposed to frequently. In the warm summer months, though, most people choose to switch to lighter formulas to avoid clogged pores, breakouts and other problematic skin conditions. Ultimately, experts say the decision about whether or not to switch moisturizers when the seasons change is up to you. But, you should take into consideration your own skin's needs and your climate conditions. "Sometimes people don't mind heavier moisturizers, but a lot of times in the summer, especially with our humidity levels, they want something that is a little lighter," said Shannon Dangerfield, a licensed esthetician at POUT on Devine Street. If you do want to change up your moisturizer this summer, here is a breakdown of products that Dangerfield recommends based on skin types.
Normal to Dry Skin: People with this skin type should choose a more traditional type of moisturizer to ensure optimum hydration. Dangerfield recommends a product with Vitamin C, such as Natura Biss?'s C+C Vitamin Cream, because the Vitamin C will help fight hyper pigmentation and provide some exfoliation. This particular formula by Natura Biss? will also help with elasticity and skin firmness and is recommended for those with severely dehydrated skin.
Another moisturizer that Dangerfield recommends during the humid months for people with normal to dry skin is Chantecaille's Vital Essence With Arbutin. This product is more gel-like and is full of antioxidants, so your skin not only receives moisture, but anti-aging properties as well. The arbutin in this formula also helps to eliminate age spots and other forms of hyper pigmentation.

Normal to Oily Skin: It's a common misconception that people with oily skin should not use moisturizers. Experts, though, say that couldn't be further from the truth. In fact, some moisturizers contain ingredients that can help keep oil production under control. If you fall into this skin category and are looking to lessen the steps in your beauty regimen this summer, Dangerfield suggests trying Chantecaille's Nano Gold Firming Treatment. This particular product is composed of both a serum and hydrating ingredients, so you can accomplish several different results with one product. "A lot of times in the summer, that's what the goal is when you have all this humidity. So you're trying to get the most impact with as little layers as possible," said Dangerfield.
Another great product for people with normal to oily skin is Fresh's Soy Moisturizing Cream. Dangerfield says this moisturizer delivers great levels of hydration without making skin feel greasy or product-laden. Plus, it's loaded with Vitamins C and E, so it's great for soothing and softening summer skin.
Of course, regardless of the moisturizer you choose or skincare regimen you follow, you should always be sure to protect yourself from the damaging effects of the sun. While some moisturizers do contain SPFs, Dangerfield suggests applying sunscreen separately. "I want my skin care to go into my skin and treat the skin and I want my sunscreen to stay on top and protect it," said Dangerfield. If you choose to follow this advice, a good process to follow when preparing your skin for the day is to cleanse, apply a serum, moisturize, then layer on your sunscreen. Of course, during the humid months, it's more refreshing when your skin doesn't feel like it's swimming in products, so talk to your esthetician to determine a skincare line and regimen that will work for you.
Cheers to lazy summer days and great skin!
Of course, regardless of the moisturizer you choose or skincare regimen you follow, you should always be sure to protect yourself from the damaging effects of the sun.