Reviews: Movies & Music
05 Mar 2022
The Woman in the House Across the Street from the Girl in the Window
Netflix
Starring Kristen Bell, Tom Riley, Shelley Hennig
Four Stars
Rated Mature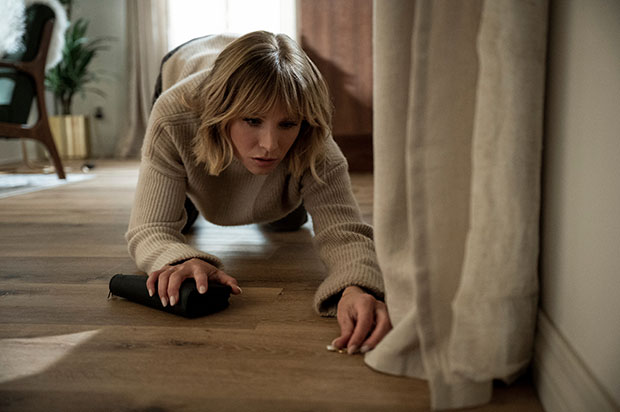 As a media snob, I don't often indulge in mystery fiction and crime television — but when I do, it tends to be memorable. Take, for example, when I read "The Girl on the Train" by Paula Hawkins after perusing the bookshelves where I was house-sitting. As soapy as the plot was, I enjoyed it a little more than I intended — and the same was also the case when I recently watched Netflix's new, long-titled "The Woman in the House Across the Street from the Girl in the Window."
Wondering what's up with that title? So was I — but a quick Google search (and I mean quick, lest I encounter unwanted spoilers, which run more rampant with popular media) revealed that the show is actually a parody of the mystery genre, and the title, along with the characters, the setting and the plot, shine a jovial light on the various tropes of mysteries. Yes, I groaned and wrinkled up my nose when I learned this—after all, we've all seen crap like "Not Another Teen Movie," and we've all (I think) sworn off that kind of nonsense. But heck, I was already pretty well invested with my pizza, my couch and my evening totally free of obligations. The least I could do would be to check it out for an episode or two.
Well, my loyal readers, after two episodes, I was hooked. Yes, the characters are decidedly cheesy and predictable: our heroine, Anna, always looks postcard-perfect even though she's grieving and hasn't left the house; her neighbors who move in across the street have the "problems" you'd expect them to have to be able to bond with Anna; and the whole thing takes place in suburbia, complete with nosy fake friends next door and questionable handymen. But despite the show being a parody of what is most laughable and/or cringe-worthy in this genre, it gets a few things right: more than one shocking (if unbelievable) moment to keep us on our toes, a spicy love scene and a memorable conclusion.
To me, "The Woman in the House…" represents what we want most from TV entertainment: the chance to look at—and laugh at—ourselves, while also having fun and enjoying a story. No, this show does not do anything groundbreaking, but it's still the perfect thing to binge on a late-winter or rainy spring afternoon when you want something easy to watch, yet thought-provoking at the same time.
Mary J. Blige
Good Morning Gorgeous
300 Entertainment

Mary J. Blige, an icon of R&B for multiple decades, is known for skipping the sugarcoat and giving us the straight truth on both relationships and life. I'm pleased to report that her new album, "Good Morning Gorgeous" is nothing short of meeting our expectations for MJB. The title track reminds single people (like yours truly) to engage in self-love, and I also suggest downloading "Rent Money" for its acerbic retelling of a romance gone wrong.
Dolly Parton
Run, Rose, Run
Butterfly Records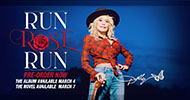 People adore Dolly not only for her smooth voice, unforgettable lyrics and hip-swinging tunes but also for her outlook on life. And the new album, Run, Rose Run, is the perfect opportunity to put some of Dolly's pep in your step, just in time for spring. Download surefire hits like "Big Dreams and Faded Jeans," "Woman Up and Take it Like a Man" or "Snakes in the Grass." She wrote every song, so you can't go wrong.