Top Attorneys in Greater Charleston
09 Jan 2018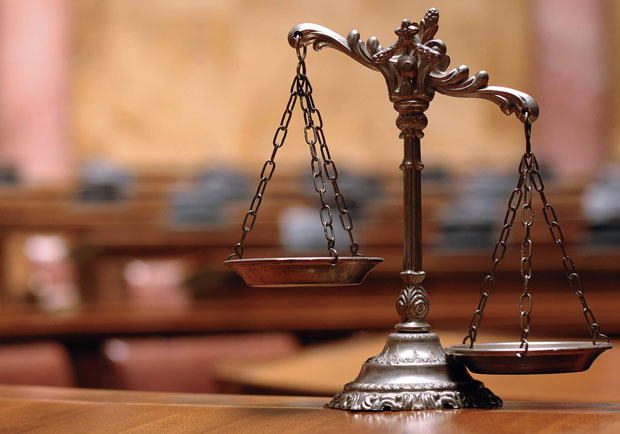 THE SELECTION PROCESS
These lists are excerpted from The Best Lawyers in America® 2018, which includes listings for more than 50,000 lawyers in 134 specialties, in all 50 states and the District of Columbia. The Best Lawyers in America® is published by Woodward/White, Inc., Aiken, South Carolina and can be ordered directly from the publisher. For information call 803-648-0300; write 237 Park Ave., SW, Aiken, SC 29801; email info@bestlawyers.com; or visit bestlawyers.com. Online subscriptions to Best Lawyers® databases are available at bestlawyers.com.
The pre-eminent referral guide to the legal profession in the United States, Best Lawyers® lists attorneys who have been chosen through an exhaustive survey in which thousands of the nation's top lawyers confidentially evaluate their professional peers. The 2018 Edition of Best Lawyers® is based on more than 4.9 million evaluations of lawyers by other lawyers. Listings cannot be bought, and no purchase is required to be included. A lawyer's inclusion is based on the subjective judgments of his or her fellow attorneys. You can find a detailed description of the selection process at bestlawyers.com.
If you're in need of an attorney, we believe you will find Best Lawyers® of greater Charleston a great place to start your search. There are many fine attorneys who may not be included, so don't solely base your decision on this list. Do your homework, and most importantly, you need to feel comfortable with the person you choose to represent you.
DISCLAIMER: Woodward/White Inc. has used its best efforts in assembling material for this list but does not warrant that the information contained herein is complete or accurate, and does not assume, and hereby disclaims, any liability to any person for any loss or damage caused by errors or omissions herein whether such errors or omissions result from negligence, accident, or any other cause. All listed attorneys have been verified as being members in good standing with their respective state bar associations as of July 1, 2017, where that information is publicly available. Consumers should contact their state bar for verification and additional information prior to securing legal services of any attorney.
Copyright 2017 by Woodward/White Inc., Aiken, S.C. All rights reserved. This list, or parts thereof, must not be reproduced in any form without permission. No commercial use of this list may be made without permission of Woodward/White, Inc. No fees may be charged, directly or indirectly, for the use of this list without permission.
"The Best Lawyers in America" and "Best Lawyers" are registered trademarks of Woodward/White, Inc.
THE LIST
BY PRIMARY AREA
OF PRACTICE
The list was finalized as of July 1, 2017. Any updates (for example, status changes or disqualifying events) will be reflected on bestlawyers.com.
Admiralty and Maritime Law
R. Randall Bridwell · Charleston School of Law · Charleston · 843-329-1000
David M. Collins · Womble Carlyle Sandridge & Rice · Charleston · 843-722-3400
Julius H. Hines · K&L Gates · Charleston ·
843-579-5600
Marvin D. Infinger · Nexsen Pruet · Charleston · 843-577-9440
Douglas M. Muller · Moore & Van Allen · Charleston · 843-579-7000
Gordon D. Schreck · Womble Carlyle Sandridge & Rice · Charleston · 843-722-3400
Appellate Practice
Stephen P. Groves, Sr. · Nexsen Pruet, LLC · Charleston · 843-577-9440
Alvin Hammer · Gedney M. Howe, III · Charleston · 843-722-8048, Pg. 115
Douglas M. Muller · Moore & Van Allen · Charleston · 843-579-7000
John C. von Lehe, Jr. · Nelson Mullins Riley & Scarborough · Charleston · 843-853-5200
Arbitration
Capers G. Barr III · Barr, Unger, & McIntosh, LLC · Charleston · 843-577-5083
M. Dawes Cooke, Jr. · Barnwell Whaley Patterson & Helms · Charleston · 843-577-7700
H. Brewton Hagood · Rosen, Rosen & Hagood · Charleston · 843-577-6726
Wade H. Logan III · Buist Byars & Taylor · Mount Pleasant · 843-856-4488
David B. McCormack · Womble Carlyle Sandridge & Rice · Charleston · 843-722-3400
G. Trenholm Walker · Walker Gressette Freeman Linton, LLC · Charleston · 843-727-2200,
Thomas J. Wills IV · Wills Massalon & Allen · Charleston · 843-727-1144
Banking and Finance Law
E. Warren Moise · Grimball & Cabaniss, LLC · Charleston · 843-722-0311
Ashley Steele Nutley · Moore & Van Allen · Charleston · 843-579-7000
Mark S. Sharpe · K&L Gates · Charleston · 843-579-5600
Bryan L. Walpole III · K&L Gates · Charleston · 843-579-5600
John H. Warren III · Warren & Sinkler · Charleston · 843-577-0660
Bankruptcy and Creditor Debtor Rights / Insolvency and Reorganization Law
Kevin Campbell · Campbell Law Firm · Mount Pleasant · 843-884-6874
R. Michael Drose · Drose Law Firm · North Charleston · 843-767-8888
Gerald M. Finkel · Finkel Law Firm · North Charleston · 843-577-5460
J. Ronald Jones, Jr. · Clawson & Staubes, LLC · Charleston · 843-577-2026
Robert A. Kerr, Jr. · Moore & Van Allen · Charleston · 843-579-7000
Cynthia J. Lowery · Moore & Van Allen · Charleston · 843-579-7000
Tara E. Nauful · Haynsworth Sinkler Boyd · Charleston · 843-722-3366
Ivan N. Nossokoff · Ivan N. Nossokoff · Charleston · 843-571-5442
Charles P. Summerall IV · Womble Carlyle Sandridge & Rice · Charleston · 843-722-3400
David B. Wheeler · Moore & Van Allen · Charleston · 843-579-7000
Bet-the-Company Litigation
Charles J. Baker III · Womble Carlyle Sandridge & Rice, LLP · Charleston · 843-722-3400
M. Dawes Cooke, Jr. · Barnwell Whaley Patterson & Helms · Charleston · 843-577-7700
Paul A. Dominick · Nexsen Pruet · Charleston · 843-577-9440
Richard A. Farrier, Jr. · K&L Gates · Charleston · 843-579-5600
Marvin D. Infinger · Nexsen Pruet · Charleston · 843-577-9440
John P. Linton · Duffy & Young · Charleston · 843-720-2044
Andrew J. Savage III · Savage Law Firm · Charleston · 843-720-7470
Charles P. Summerall IV · Womble Carlyle Sandridge & Rice · Charleston · 843-722-3400
Commercial Litigation
Charles J. Baker III · Womble Carlyle Sandridge & Rice, LLP · Charleston · 843-722-3400
H. Michael Bowers · Smith Moore Leatherwood · Charleston · 843-300-6600
William C. Cleveland III · Womble Carlyle Sandridge & Rice · Charleston · 843-722-3400
M. Dawes Cooke, Jr. · Barnwell Whaley Patterson & Helms · Charleston · 843-577-7700
E. Bart Daniel · E. Bart Daniel, Attorney at Law · Charleston · 843-722-2000
Paul A. Dominick · Nexsen Pruet · Charleston · 843-577-9440
Morris A. Ellison · Womble Carlyle Sandridge & Rice · Charleston · 843-722-3400
Andrew K. Epting, Jr. · Andrew K. Epting, Jr. · Charleston · 843-377-1871
Julianne Farnsworth · Farnsworth Law Firm · Charleston · 843-763-1289
Richard A. Farrier, Jr. · K&L Gates · Charleston · 843-579-5600
Gerald M. Finkel · Finkel Law Firm · North Charleston · 843-577-5460
Henry E. Grimball · Womble Carlyle Sandridge & Rice · Charleston · 843-722-3400
Robert H. Hood, Jr. · Hood Law Firm · Charleston · 843-577-4435
Robert H. Hood · Hood Law Firm · Charleston · 843-577-4435
Marvin D. Infinger · Nexsen Pruet · Charleston · 843-577-9440
John P. Linton · Duffy & Young · Charleston · 843-720-2044
E. Warren Moise · Grimball & Cabaniss · Charleston · 843-722-0311
Alice F. Paylor · Rosen, Rosen & Hagood · Charleston · 843-577-6726
A. Victor Rawl, Jr. · McNair Law Firm · Charleston · 843-723-7831
Richard S. Rosen · Rosen, Rosen & Hagood · Charleston · 843-577-6726
G. Dana Sinkler · Warren & Sinkler · Charleston · 843-577-0660
Thomas S. Tisdale, Jr. · Hellman Yates & Tisdale · Charleston · 843-266-9099
G. Trenholm Walker · Walker Gressette Freeman Linton, LLC · Charleston · 843-727-2200
Bradish J. Waring · Nexsen Pruet · Charleston · 843-577-9440
Construction Law
C. Allen Gibson, Jr. · Womble Carlyle Sandridge & Rice, LLP · Charleston ·
843-722-3400
H. Brewton Hagood · Rosen, Rosen & Hagood · Charleston · 843-577-6726
John D. Harrell · Harrell Law Firm · Charleston · 843-766-4700
William C. Helms · Barnwell Whaley Patterson & Helms · Charleston · 843-577-7700
Dunn D. Hollingsworth · Robertson, Hollingsworth & Flynn · Charleston ·
843-723-6470
A. Victor Rawl, Jr. · McNair Law Firm · Charleston · 843-723-7831
Claron A. Robertson III · Robertson, Hollingsworth & Flynn · Charleston ·
843-723-6470
Kent T. Stair · Carlock, Copeland & Stair · Charleston · 843-727-0307
James E. Weatherholtz · Womble Carlyle Sandridge & Rice · Charleston · 843-722-3400
Copyright Law
Cherie W. Blackburn · Nexsen Pruet, LLC · Charleston · 843-577-9440
John C. McElwaine · Nelson Mullins Riley & Scarborough · Charleston · 843-853-5200
Corporate Law
W. E. Applegate III · Moore & Van Allen PLLC · Charleston · 843-579-7000
Scott Y. Barnes · Haynsworth Sinkler Boyd · Charleston · 843-722-3366
J. Sidney Boone, Jr. · McNair Law Firm · Charleston · 843-723-7831
James S. Bruce · K&L Gates · Charleston ·
843-579-5600
William E. Craver III · Craver & Current · Charleston · 843-577-7557
John B. Hagerty · Nelson Mullins Riley & Scarborough · Charleston · 843-853-5200
J. David Hawkins · Nexsen Pruet · Charleston · 843-577-9440
B. C. Killough · Barnwell Whaley Patterson & Helms · Charleston · 843-577-7700
Julie O. Medich · Haynsworth Sinkler Boyd · Charleston · 843-722-3366
Mark S. Sharpe · K&L Gates · Charleston · 843-579-5600
Susan M. Smythe · Womble Carlyle Sandridge & Rice · Charleston · 843-722-3400
Chris B. Staubes III · Clawson & Staubes · Charleston · 843-577-2026
John H. Warren III · Warren & Sinkler · Charleston · 843-577-0660
Criminal Defense: Non-White-Collar
Dale T. Cobb, Jr. · Belk, Cobb, Infinger & Goldstein, PA · Charleston · 843-554-4291
Francis J. Cornely · Francis J. Cornely · Charleston · 843-937-4090
Gedney M. Howe III · Gedney M. Howe, III · Charleston · 843-722-8048, Pg. 115
Lionel S. Lofton · Lofton & Lofton · Charleston · 843-722-6319, Pg. 85
Michael P. O'Connell · Stirling & O'Connell · Charleston · 843-577-9890
Andrew J. Savage III · Savage Law Firm · Charleston · 843-720-7470
Criminal Defense: White-Collar
Dale T. Cobb, Jr. · Belk, Cobb, Infinger & Goldstein, PA · Charleston · 843-554-4291
Joseph P. Griffith, Jr. · Joe Griffith Law Firm · Charleston · 843-225-5563
Gedney M. Howe III · Gedney M. Howe, III · Charleston · 843-722-8048, Pg. 115
Lionel S. Lofton · Lofton & Lofton · Charleston · 843-722-6319, Pg. 85
Michael P. O'Connell · Stirling & O'Connell · Charleston · 843-577-9890
Andrew J. Savage III · Savage Law Firm · Charleston · 843-720-7470
Jerry N. Theos · Uricchio, Howe, Krell, Jacobson, Toporek, Theos & Keith · Charleston · 843-723-7491, Pg. 116
DUI/DWI Defense
Timothy C. Kulp · Timothy C. Kulp · Charleston · 843-583-3310
Employment Law - Individuals
Allan R. Holmes · Gibbs & Holmes PC · Charleston · 843-722-0033
Amy Y. Jenkins · McAngus Goudelock & Courie · Mount Pleasant · 843-576-2900
Terry Ann Rickson · Rickson & Mjaatvedt · Charleston · 843-722-1500
Employment Law - Management
Cherie W. Blackburn · Nexsen Pruet, LLC · Charleston · 843-577-9440
Molly Hughes Cherry · Nexsen Pruet · Charleston · 843-577-9440
J. Walker Coleman IV · K&L Gates · Charleston · 843-579-5600
Carol B. Ervin · Young Clement Rivers · Charleston · 843-577-4000
Allan R. Holmes · Gibbs & Holmes · Charleston · 843-722-0033
Amy Y. Jenkins · McAngus Goudelock & Courie · Mount Pleasant · 843-576-2900
Wilbur E. Johnson · Young Clement Rivers · Charleston · 843-577-4000
David B. McCormack · Womble Carlyle Sandridge & Rice · Charleston · 843-722-3400
A. Christopher Potts · Hitchcock & Potts · Charleston · 843-577-5000
Eric C. Schweitzer · Ogletree, Deakins, Nash, Smoak & Stewart · Charleston · 843-853-1300
Elizabeth Speidel · Haynsworth Sinkler Boyd · Charleston · 843-722-3366
David S. Yandle · Womble Carlyle Sandridge & Rice · Charleston · 843-722-3400
Environmental Law
Stan Barnett · Smith, Bundy, Bybee & Barnett · Mount Pleasant · 843-881-1623
Ben A. Hagood, Jr. · Moore & Van Allen PLLC · Charleston · 843-579-7000
Eric C. Schweitzer · Ogletree, Deakins, Nash, Smoak & Stewart · Charleston · 843-853-1300
Mary D. Shahid · Nexsen Pruet · Charleston · 843-577-9440
N. Jackson Smith · Nelson Mullins Riley & Scarborough · Charleston · 843-853-5200
William L. Want · Charleston School of Law · Charleston · 843-329-1000
Ethics and Professional Responsibility Law
Alvin Hammer · Gedney M. Howe, III, P.A. · Charleston · 843-722-8048, Pg. 115
Mia Maness · The Law Office of Mark C. Tanenbaum · Charleston · 843-737-6279
Family Law
Mark O. Andrews · Andrews Mediation & Law Firm · Mount Pleasant · 843-881-8886
Robert N. Rosen · Rosen Law Firm, LLC · Charleston · 843-377-1700, Pg. 89
Lon H. Shull III · Shull Law Firm · Mount Pleasant · 843-881-6585
Ann M. Stirling · Stirling & O'Connell · Charleston · 843-577-9890
Family Law Mediation
Mark O. Andrews · Andrews Mediation & Law Firm · Mount Pleasant · 843-881-8886
Robert N. Rosen · Rosen Law Firm, LLC · Charleston · 843-377-1700, Pg. 89
Government Relations Practice
E. Bart Daniel · E. Bart Daniel, Attorney at Law · Charleston · 843-722-2000
N. Jackson Smith · Nelson Mullins Riley & Scarborough · Charleston · 843-853-5200
Health Care Law
J. Marshall Allen · Womble Carlyle Sandridge & Rice, LLP · Charleston · 843-722-3400
Mary Agnes Hood Craig · Hood Law Firm · Charleston · 843-577-4435
Robert H. Hood · Hood Law Firm · Charleston · 843-577-4435
Cynthia Bankhead Hutto · Nelson Mullins Riley & Scarborough · Charleston · 843-853-5200
Michael G. Roberts · Turner, Padget, Graham & Laney · Charleston · 843-576-2800
A. Hoyt Rowell III · Richardson, Patrick, Westbrook & Brickman · Mount Pleasant · 843-727-6500
Elizabeth T. Thomas · Haynsworth Sinkler Boyd · Charleston · 843-722-3366
Insurance Law
Samuel R. Clawson · Clawson & Staubes · Charleston · 843-577-2026
R. Michael Ethridge · Carlock, Copeland & Stair · Charleston · 843-727-0307
Michael J. Ferri · Grimball & Cabaniss · Charleston · 843-722-0311
Gerald M. Finkel · Finkel Law Firm · North Charleston · 843-577-5460
Henry E. Grimball · Womble Carlyle Sandridge & Rice · Charleston · 843-722-3400
Stephen P. Groves, Sr. · Nexsen Pruet · Charleston · 843-577-9440
Robert H. Hood · Hood Law Firm · Charleston · 843-577-4435
E. Warren Moise · Grimball & Cabaniss · Charleston · 843-722-0311
Elizabeth Scott Moïse · Nelson Mullins Riley & Scarborough · Charleston · 843-853-5200
Michael A. Molony · Young Clement Rivers · Charleston · 843-577-4000
James D. Myrick · Womble Carlyle Sandridge & Rice · Charleston · 843-722-3400
Charles R. Norris · Nelson Mullins Riley & Scarborough · Charleston · 843-853-5200
Morgan S. Templeton · Wall Templeton & Haldrup · Charleston · 843-329-9500
Mark H. Wall · Wall Templeton & Haldrup · Charleston · 843-329-9500
Labor Law - Management
Cherie W. Blackburn · Nexsen Pruet, LLC · Charleston · 843-577-9440
Molly Hughes Cherry · Nexsen Pruet · Charleston · 843-577-9440
Allan R. Holmes · Gibbs & Holmes · Charleston · 843-722-0033
Wilbur E. Johnson · Young Clement Rivers · Charleston · 843-577-4000
A. Christopher Potts · Hitchcock & Potts · Charleston · 843-577-5000
Eric C. Schweitzer · Ogletree, Deakins, Nash, Smoak & Stewart · Charleston · 843-853-1300
David S. Yandle · Womble Carlyle Sandridge & Rice · Charleston · 843-722-3400
Legal Malpractice Law - Defendants
Robert H. Hood · Hood Law Firm LLC · Charleston · 843-577-4435
Kent T. Stair · Carlock, Copeland & Stair · Charleston · 843-727-0307
Susan Taylor Wall · McNair Law Firm · Charleston · 843-723-7831
Litigation - Banking and Finance
Morris A. Ellison · Womble Carlyle Sandridge & Rice, LLP · Charleston · 843-722-3400
Mark S. Sharpe · K&L Gates · Charleston · 843-579-5600
Bryan L. Walpole III · K&L Gates · Charleston · 843-579-5600
Litigation - Bankruptcy
Robert C. Byrd · Parker Poe Adams & Bernstein LLP · Charleston · 843-727-2650
J. Ronald Jones, Jr. · Clawson & Staubes · Charleston · 843-577-2026
Tara E. Nauful · Haynsworth Sinkler Boyd · Charleston · 843-722-3366
Ivan N. Nossokoff · Ivan N. Nossokoff · North Charleston · 843-571-5442
Charles P. Summerall IV · Womble Carlyle Sandridge & Rice · Charleston · 843-722-3400
Litigation - Construction
Charles J. Baker III · Womble Carlyle Sandridge & Rice, LLP · Charleston · 843-722-3400
Walter H. Bundy, Jr. · Smith, Bundy, Bybee & Barnett · Mount Pleasant · 843-881-1623
R. Michael Ethridge · Carlock, Copeland & Stair · Charleston · 843-727-0307
C. Allen Gibson, Jr. · Womble Carlyle Sandridge & Rice · Charleston · 843-722-3400
H. Brewton Hagood · Rosen, Rosen & Hagood · Charleston · 843-577-6726
Thomas C. Hildebrand, Jr. · Parker Poe Adams & Bernstein · Charleston · 843-727-2650
W. Jefferson Leath, Jr. · Leath, Bouch & Seekings · Charleston · 843-937-8811
Litigation - Environmental
Stan Barnett · Smith, Bundy, Bybee & Barnett · Mount Pleasant · 843-881-1623
Timothy W. Bouch · Leath, Bouch & Seekings LLP · Charleston · 843-937-8811
Ben A. Hagood, Jr. · Moore & Van Allen · Charleston · 843-579-7000
Sean D. Houseal · Womble Carlyle Sandridge & Rice · Charleston · 843-722-3400
Eric C. Schweitzer · Ogletree, Deakins, Nash, Smoak & Stewart · Charleston · 843-853-1300
Mary D. Shahid · Nexsen Pruet · Charleston · 843-577-9440
Ellison D. Smith IV · Smith, Bundy, Bybee & Barnett · Mount Pleasant · 843-881-1623
N. Jackson Smith · Nelson Mullins Riley & Scarborough · Charleston · 843-853-5200
William L. Want · Charleston School of Law · Charleston · 843-329-1000
Litigation - Intellectual Property
William C. Cleveland III · Womble Carlyle Sandridge & Rice, LLP · Charleston · 843-722-3400
Robert H. Hood · Hood Law Firm · Charleston · 843-577-4435
Marvin D. Infinger · Nexsen Pruet · Charleston · 843-577-9440
B. C. Killough · Barnwell Whaley Patterson & Helms · Charleston · 843-577-7700
Litigation - Labor and Employment
Cherie W. Blackburn · Nexsen Pruet, LLC · Charleston · 843-577-9440
Molly Hughes Cherry · Nexsen Pruet · Charleston · 843-577-9440
J. Walker Coleman IV · K&L Gates · Charleston · 843-579-5600
Carol B. Ervin · Young Clement Rivers · Charleston · 843-577-4000
Amy Y. Jenkins · McAngus Goudelock & Courie · Mount Pleasant · 843-576-2900
Wilbur E. Johnson · Young Clement Rivers · Charleston · 843-577-4000
David B. McCormack · Womble Carlyle Sandridge & Rice · Charleston · 843-722-3400
Alice F. Paylor · Rosen, Rosen & Hagood · Charleston · 843-577-6726
David S. Yandle · Womble Carlyle Sandridge & Rice · Charleston · 843-722-3400
Litigation - Real Estate
William C. Cleveland III · Womble Carlyle Sandridge & Rice, LLP · Charleston ·
843-722-3400
Paul A. Dominick · Nexsen Pruet · Charleston · 843-577-9440
Thomas L. Harper, Jr. · Womble Carlyle Sandridge & Rice · Charleston · 843-722-3400
John P. Linton · Duffy & Young · Charleston · 843-720-2044
Michael A. Scardato · McNair Law Firm · Charleston · 843-723-7831
David M. Swanson · Haynsworth Sinkler Boyd · Charleston · 843-722-3366
Litigation - Securities
Michael J. Brickman · Richardson, Patrick, Westbrook & Brickman, LLC · Charleston ·
843-727-6500
William C. Cleveland III · Womble Carlyle Sandridge & Rice · Charleston · 843-722-3400
Richard S. Rosen · Rosen, Rosen & Hagood · Charleston · 843-577-6726
Litigation - Trusts and Estates
Laurel R.S. Blair · Womble Carlyle Sandridge & Rice, LLP · Charleston · 843-722-3400
Andrew Chandler · Evans, Carter, Kunes & Bennett · Charleston · 843-577-2300
Mary Agnes Hood Craig · Hood Law Firm · Charleston · 843-577-4435
Robert M. Kunes · Evans, Carter, Kunes & Bennett · Charleston · 843-577-2300
Richard S. Rosen · Rosen, Rosen & Hagood · Charleston · 843-577-6726
Litigation and Controversy - Tax
Irvin J. Slotchiver · Slotchiver & Slotchiver, L.L.P. · Charleston · 843-619-7796
Mass Tort Litigation / Class Actions - Plaintiffs
Jodi Westbrook Flowers · Motley Rice · Mount Pleasant · 843-216-9000, Pg. 87
Anne McGinness Kearse · Motley Rice · Mount Pleasant · 843-216-9000, Pg. 87
Marlon E. Kimpson · Motley Rice · Mount Pleasant · 843-216-9000, Pg. 87
Donald A. Migliori · Motley Rice · Mount Pleasant · 843-216-9000, Pg. 87
Charles W. Patrick, Jr. · Richardson, Patrick, Westbrook & Brickman, LLC · Charleston ·
843-727-6500
Joseph F. Rice · Motley Rice · Mount Pleasant · 843-216-9000, Pg. 87
A. Hoyt Rowell III · Richardson, Patrick, Westbrook & Brickman · Mount Pleasant · 843-727-6500
Mary F. Schiavo · Motley Rice · Mount Pleasant · 843-216-9000, Pg. 87
Fred Thompson · Motley Rice · Mount Pleasant · 843-216-9000, Pg. 87
Edward J. Westbrook · Richardson, Patrick, Westbrook & Brickman · Mount Pleasant · 843-727-6500
Mediation
Jon L. Austen · Pratt-Thomas Walker, P.A. · Charleston · 843-727-2200, Pg. 66
Capers G. Barr III · Barr, Unger, & McIntosh · Charleston · 843-577-5083
William C. Cleveland III · Womble Carlyle Sandridge & Rice · Charleston · 843-722-3400
M. Dawes Cooke, Jr. · Barnwell Whaley Patterson & Helms · Charleston · 843-577-7700
Wade H. Logan III · Buist Byars & Taylor · Mount Pleasant · 843-856-4488
Bachman S. Smith III · Haynsworth Sinkler Boyd · Charleston · 843-722-3366
G. Trenholm Walker · Walker Gressette Freeman Linton, LLC · Charleston · 843-727-2200
Thomas J. Wills IV · Wills Massalon & Allen · Charleston · 843-727-1144
Medical Malpractice Law - Defendants
John K. Blincow · Turner, Padget, Graham & Laney PA · Charleston · 843-576-2800
Mary Agnes Hood Craig · Hood Law Firm · Charleston · 843-577-4435
Robert H. Hood · Hood Law Firm · Charleston · 843-577-4435
Richard S. Rosen · Rosen, Rosen & Hagood · Charleston · 843-577-6726
Barbara Wynne Showers · Hood Law Firm · Charleston · 843-577-4435
Todd W. Smyth · Smyth Whitley · Charleston · 843-606-5635
Medical Malpractice Law - Plaintiffs
E. Vernon F. Glenn · Clore Law Group · Charleston · 843-722-8070
Susan Corner Rosen · Rosen Law Firm · Charleston · 843-377-1700, Pg. 89
Richard S. Rosen · Rosen, Rosen & Hagood · Charleston · 843-577-6726
Mortgage Banking Foreclosure Law
Thomas Waring · Moore & Van Allen PLLC · Charleston · 843-579-7000
Personal Injury Litigation - Defendants
M. Dawes Cooke, Jr. · Barnwell Whaley Patterson & Helms, LLC · Charleston ·
843-577-7700
Mary Agnes Hood Craig · Hood Law Firm · Charleston · 843-577-4435
Stephen E. Darling · Haynsworth Sinkler Boyd · Charleston · 843-722-3366
E. Vernon F. Glenn · Clore Law Group · Charleston · 843-722-8070
Henry E. Grimball · Womble Carlyle Sandridge & Rice · Charleston · 843-722-3400
William C. Helms · Barnwell Whaley Patterson & Helms · Charleston · 843-577-7700
Robert H. Hood · Hood Law Firm · Charleston · 843-577-4435
Robert H. Hood, Jr. · Hood Law Firm · Charleston · 843-577-4435
D. Gary Lovell, Jr. · Carlock, Copeland & Stair · Charleston · 843-727-0307
James D. Myrick · Womble Carlyle Sandridge & Rice · Charleston · 843-722-3400
David L. Savage · Thurmond Kirchner Timbes & Yelverton · Charleston · 843-937-8000
Henry B. Smythe, Jr. · Womble Carlyle Sandridge & Rice · Charleston · 843-722-3400
Joseph Thompson III · Haynsworth Sinkler Boyd · Charleston · 843-722-3366
John H. Tiller · Haynsworth Sinkler Boyd · Charleston · 843-722-3366
Geoffrey H. Waggoner · Waggoner Law Firm · Mount Pleasant · 843-972-0426
Personal Injury Litigation - Plaintiffs
William E. Applegate IV · Yarborough Applegate · Mount Pleasant · 843-972-0150
J. Edward Bell III · Bell Legal Group · Georgetown · 843-546-2408
M. Dawes Cooke, Jr. · Barnwell Whaley Patterson & Helms, LLC · Charleston ·
843-577-7700
Kevin R. Dean · Motley Rice · Mount Pleasant · 843-216-9000, Pg. 87
E. Vernon F. Glenn · Clore Law Group · Charleston · 843-722-8070
Joseph P. Griffith, Jr. · Joe Griffith Law Firm · Charleston · 843-225-5563
Kenneth Harrell · Joye Law Firm · North Charleston · 843-554-3100
Robert H. Hood · Hood Law Firm · Charleston · 843-577-4435
Gedney M. Howe III · Gedney M. Howe, III · Charleston · 843-722-8048, Pg. 115
Carl H. Jacobson · Uricchio, Howe, Krell, Jacobson, Toporek, Theos & Keith · Charleston · 843-723-7491, Pg. 116
Mark Joye · Joye Law Firm · North Charleston · 843-554-3100
George J. Kefalos · George J. Kefalos · Charleston · 843-722-6612
Lionel S. Lofton · Lofton & Lofton · Charleston · 843-722-6319, Pg. 85
Francis X. McCann · Law Offices of Frank McCann · Charleston · 843-577-4242
Richard S. Rosen · Rosen, Rosen & Hagood · Charleston · 843-577-6726
Susan Corner Rosen · Rosen Law Firm · Charleston · 843-377-1700, Pg. 89
David L. Savage · Thurmond Kirchner Timbes & Yelverton · Charleston · 843-937-8000
Daniel Scott Slotchiver · Slotchiver & Slotchiver · Charleston · 843-619-7796
Mark C. Tanenbaum · The Law Office of Mark C. Tanenbaum · Charleston · 843-737-6279
Jerry N. Theos · Uricchio, Howe, Krell, Jacobson, Toporek, Theos & Keith · Charleston · 843-723-7491, Pg. 116
Alan D. Toporek · Uricchio, Howe, Krell, Jacobson, Toporek, Theos & Keith · Charleston · 843-723-7491, Pg. 116
Geoffrey H. Waggoner · Waggoner Law Firm · Mount Pleasant · 843-972-0426
Product Liability Litigation - Defendants
Michael T. Cole · Nelson Mullins Riley & Scarborough LLP · Charleston · 843-853-5200
Mary Agnes Hood Craig · Hood Law Firm · Charleston · 843-577-4435
Stephen E. Darling · Haynsworth Sinkler Boyd · Charleston · 843-722-3366
Robert H. Hood · Hood Law Firm · Charleston · 843-577-4435
Robert H. Hood, Jr. · Hood Law Firm · Charleston · 843-577-4435
Greg Horton · Womble Carlyle Sandridge & Rice · Charleston · 843-722-3400
G. Mark Phillips · Nelson Mullins Riley & Scarborough · Charleston · 843-853-5200
Randell C. Stoney, Jr. · Barnwell Whaley Patterson & Helms · Charleston · 843-577-7700
John H. Tiller · Haynsworth Sinkler Boyd · Charleston · 843-722-3366
Product Liability Litigation - Plaintiffs
J. Edward Bell III · Bell Legal Group · Georgetown · 843-546-2408
John Herrick · Motley Rice · Mount Pleasant · 843-216-9000, Pg. 87
Mark Joye · Joye Law Firm · North Charleston · 843-554-3100
Charles W. Patrick, Jr. · Richardson, Patrick, Westbrook & Brickman, LLC · Charleston ·
843-727-6500
Carmen S. Scott · Motley Rice · Mount Pleasant · 843-216-9000, Pg. 87
Professional Malpractice Law - Defendants
Mary Agnes Hood Craig · Hood Law Firm LLC · Charleston · 843-577-4435
N. Keith Emge, Jr. · Carlock, Copeland & Stair · Charleston · 843-727-0307
Robert H. Hood · Hood Law Firm · Charleston · 843-577-4435
James B. Hood · Hood Law Firm · Charleston · 843-577-4435
Susan Taylor Wall · McNair Law Firm · Charleston · 843-723-7831
John S. Wilkerson III · Turner, Padget, Graham & Laney · Charleston · 843-576-2800
Public Finance Law
Charlton deSaussure, Jr. · Haynsworth Sinkler Boyd P.A. · Charleston · 843-722-3366
Rion D. Foley · McNair Law Firm · Charleston · 843-723-7831
John Paul Trouche · Haynsworth Sinkler Boyd · Charleston · 843-722-3366
M. William Youngblood · McNair Law Firm · Charleston · 843-723-7831
Real Estate Law
Adam E. Barr · Barr, Unger, & McIntosh, LLC · Charleston · 843-577-5083
William J. Bates · Young Clement Rivers · Charleston · 843-577-4000
William Bobo, Jr. · Nelson Mullins Riley & Scarborough · Charleston · 843-853-5200
J. Sidney Boone, Jr. · McNair Law Firm · Charleston · 843-723-7831
David H. Crawford · Womble Carlyle Sandridge & Rice · Charleston · 843-722-3400
Lynn L. Crooks · Lynn Lawandales Crooks · Charleston · 843-789-4116
Morris A. Ellison · Womble Carlyle Sandridge & Rice · Charleston · 843-722-3400
Elaine H. Fowler · Turner, Padget, Graham & Laney · Charleston · 843-576-2800
W. Foster Gaillard · Womble Carlyle Sandridge & Rice · Charleston · 843-722-3400
Thomas L. Harper, Jr. · Womble Carlyle Sandridge & Rice · Charleston · 843-722-3400
Cynthia Spieth Morton · Womble Carlyle Sandridge & Rice · Charleston · 843-722-3400
Matthew J. Norton · K&L Gates · Charleston · 843-579-5600
Neil C. Robinson, Jr. · Nexsen Pruet · Charleston · 843-577-9440
Elizabeth W. Settle · Moore & Van Allen · Charleston · 843-579-7000
Mark S. Sharpe · K&L Gates · Charleston · 843-579-5600
Susan M. Smythe · Womble Carlyle Sandridge & Rice · Charleston · 843-722-3400
James H. Suddeth III · Haynsworth Sinkler Boyd · Charleston · 843-722-3366
David M. Swanson · Haynsworth Sinkler Boyd · Charleston · 843-722-3366
M. Jeffrey Vinzani · Graybill, Lansche & Vinzani · Charleston · 843-628-7544
Thomas Waring · Moore & Van Allen · Charleston · 843-579-7000
John H. Warren III · Warren & Sinkler · Charleston · 843-577-0660
J. Howard Yates, Jr. · Joseph H. Yates Jr. · Charleston · 843-723-6407
Tax Law
Scott Y. Barnes · Haynsworth Sinkler Boyd P.A. · Charleston · 843-722-3366
Edward G. R. Bennett · Evans, Carter, Kunes & Bennett · Charleston · 843-577-2300
T. Heyward Carter, Jr. · Evans, Carter, Kunes & Bennett · Charleston · 843-577-2300
Jennifer Williams Davis · Nelson Mullins Riley & Scarborough · Charleston · 843-853-5200
J. Michael Grant · Grant & Kuyk · Charleston · 843-723-5200
James K. Kuyk · Grant & Kuyk · Charleston · 843-723-5200
John C. von Lehe, Jr. · Nelson Mullins Riley & Scarborough · Charleston · 843-853-5200
Thomas F. Moran · Nelson Mullins Riley & Scarborough · Charleston · 843-853-5200
Robert B. Pearlman · Pearlman & Pearlman · Mount Pleasant · 843-881-7443
Michael G. Roberts · Turner, Padget, Graham & Laney · Charleston · 843-576-2800
Irvin J. Slotchiver · Slotchiver & Slotchiver · Charleston · 843-619-7796
Kenneth F. Smith · Womble Carlyle Sandridge & Rice · Charleston · 843-722-3400
Trademark Law
Cherie W. Blackburn · Nexsen Pruet, LLC · Charleston · 843-577-9440
Ernest B. Lipscomb III · Barnwell Whaley Patterson & Helms · Charleston · 843-577-7700
John C. McElwaine · Nelson Mullins Riley & Scarborough · Charleston · 843-853-5200
Trusts and Estates
Edward G. R. Bennett · Evans, Carter, Kunes & Bennett, P.A. · Charleston · 843-577-2300
C. Michael Branham · Young Clement Rivers · Charleston · 843-577-4000
T. Heyward Carter, Jr. · Evans, Carter, Kunes & Bennett · Charleston · 843-577-2300
Andrew Chandler · Evans, Carter, Kunes & Bennett · Charleston · 843-577-2300
Robert M. Kunes · Evans, Carter, Kunes & Bennett · Charleston · 843-577-2300
James K. Kuyk · Grant & Kuyk · Charleston · 843-723-5200
Paul M. Lynch · Moore & Van Allen · Charleston · 843-579-7000
Michael G. Roberts · Turner, Padget, Graham & Laney · Charleston · 843-576-2800
Lester Schwartz · Lester S. Schwartz · Charleston · 843-571-1170
Kenneth F. Smith · Womble Carlyle Sandridge & Rice · Charleston · 843-722-3400
Workers' Compensation Law - Claimants
Malcolm M. Crosland, Jr. · Steinberg Law Firm · Charleston · 843-720-2800
Mark Davis · McAngus Goudelock & Courie · Mount Pleasant · 843-576-2900
Kenneth Harrell · Joye Law Firm · North Charleston · 843-554-3100
Carl H. Jacobson · Uricchio, Howe, Krell, Jacobson, Toporek, Theos & Keith · Charleston · 843-723-7491, Pg. 116
David T. Pearlman · Steinberg Law Firm · Charleston · 843-720-2800
Thomas M. White · Steinberg Law Firm · Goose Creek · 843-572-0700
Workers' Compensation Law - Employers
Kirsten L. Barr · Trask & Howell · Mount Pleasant · 843-352-4007
Johnnie W. Baxley III · Willson, Jones, Carter & Baxley · Mount Pleasant · 843-284-1080
Allison Carter · Willson, Jones, Carter & Baxley · Mount Pleasant · 843-284-1080
Mark Davis · McAngus Goudelock & Courie · Mount Pleasant · 843-576-2900
Wallace G. Holland · Young Clement Rivers, LLP · Charleston · 843-577-4000
Roy A. Howell III · Trask & Howell · Mount Pleasant · 843-352-4007
Elizabeth B. Luzuriaga · Luzuriaga Mims · Charleston · 843-410-4713
F. Drake Rogers III · Young Clement Rivers · Charleston · 843-577-4000
Harold E. Trask · Trask & Howell · Mount Pleasant · 843-352-4007