A Foodie's Paradise
05 May 2017
If you're looking for a palette cleanser, try one of these fresh new eateries dotting the Holy City food scene
By JENNA-LEY JAMISON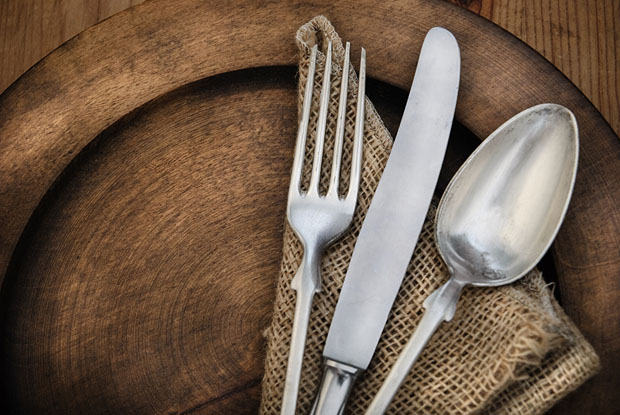 60 Bull Café
Charleston's historic Harleston Village houses this dining nook, looking to cater to all customers' cravings and schedules. Pop in for a quick snack or invite friends to join you for an evening lounge session with good food and a round or two of drinks. Choose to sit inside or on the outdoor patio—with wifi—which offers soft, relaxing lamplight once the sun sets. The eatery also caters, delivering all your favorite menu items like the pimento grilled cheese, country-fried chicken biscuit, chicken and shrimp po-boy sandwiches and salmon torta—made with fried green tomato, bacon and garlic. Desserts are Southern staples—the classic key lime, pecan and apple cobbler pies you can never get enough of. Whether you like it seared, grilled, stuffed, stacked, fried, crisped or plated, it's likely you won't have trouble finding a meal to meet your hankering. 60bull.com, 843-718-3145
Butter Tapas
Known for its "progressive Lowcountry cuisine," this North Charleston eatery celebrates local, healthy ingredients. Formerly a cupcake shop, the seasoned pastry chef recently expanded the business to fuse tapas and sweets—still including the kitchen's celebrated cupcakes, two favorite flavors being red velvet cheesecake and strawberry lemonade. Find a table inside the quaint space and salivate over the tantalizing options that change weekly—the panko-crusted zucchini chips, grilled watermelon and deep-fried duck wings, to name a few. Also order up a happy hour drink 4-6 p.m. Tuesday through Friday or a $10 wine flight on Hump Day, dubbed "Wine Down Wednesday." During your dining experience, it's likely you'll meet the facility's owner and top chef, known for showing her face to customers. That's because she's often serving up the meals made fresh from her hands. Saturday brunch is also available—think chicken 'n waffles and salmon and grits—but the restaurant's doors are closed on Sunday and Monday. buttertapas.com, 843-202-0468
Cinco Tex Mex
Johnnie Dodds Boulevard in Mt. Pleasant has turned up the heat and gotten a bit spicier with the opening of a Tex-Mex style joint in the former Water Dog Grill establishment. It's a place built on five simple pillars including authenticity, simplicity and of course, fun, to successfully serve up sizzling fajitas, flautas, tacos and molé—a thick sauce for tex-mex foods. While the owner has a seasoned tech industry background, he still knows food and the secret to reaching others through culinary art—love and passion for eating and cooking. His international heritage has taught him all he needs to know and he hopes to share the tasty family recipes—some from his mother and grandmother—he's accustomed to. The Americanized Mexican eats and Western fare served here contain only the freshest of ingredients, offering customers handmade tortillas and meats sizzled to perfection on a wood-fired grill. cincotexmex.com, 843-606-6788
Congress
Dubbed Mt. Pleasant's "new American restaurant," the atmosphere here is lively and energetic with bright, colorful walls and a menu offering two cuisine types from two similarly emphatic cultures: Mexican and Italian. That's because the former Johnnie Dodds Boulevard site of La Hacienda has found a way to successfully operate a kitchen serving two vastly different international eats in a way the American customer—looking to fill up on their favorite staples from each country—would crave more. You might decide after biting into chili relleno or scooping up fresh guacamole with crispy nachos that you're hungry for something a bit lighter and healthier, like the misticanza—a mixed green Italian salad. Perhaps you're in the mood for something from the sea like seared scallops and ceviche. Though a bit hidden, don't forget to visit the wood-topped bar in the back of the eatery, where bartenders serve up a variety of cocktails and other alcoholic beverages to help you unwind. Since the owners once worked in Austin, Texas, the facility is named after the couple's favorite Lone Star State thoroughfare: Congress Avenue. 843-654-9210
Fill Restaurant & Piano Bar
This hotspot is open daily for music and a meal, with the weekends a bit more lively for customers who like a good instrumental duel. Entertainment is sure to pump up the crowd Thursday through Sunday with competing pianists that will force you from your seat—perhaps with a drink in hand like a half-priced wine, if it's Tuesday. If you opt to come in mid-week, Hump Day is always a favorite for the women patrons who let loose for "ladies and steak night." Just remember to fuel up as you participate in the usual energetic crowd. The eatery serves an array of delectable menu items—everything from crab and corn taquitos to seafood pasta, tilefish, hanger steak and pizza topped with Thai-flavored shrimp. More familiar finger foods like burgers and chicken tenders are also made in-house. Don't forget a beverage—the black keys is a popular specialty drink comprised of blackberries, mint and lime, among other ingredients. There's also the fancy "fill collins," "bjorn to run" and watermelon-infused "pisco inferno," with hellfire bitters and habanero simple syrup. fillbar.com, 843-800-3042
Harold's Cabin
This lunch and dinner hotspot is reminiscent of its 20th century days, when the same location served as a grocery and meal hangout for locals during the 1920s to 1950s— though its original owners opened the doors as a snowball shop. Still offering customers a place to unwind, dine and purchase necessities, the downtown Charleston business offers a plethora of dishes made with locally-grown vegetables—straight from the rooftop garden, under the care of a resident farmer—and even sells some of the menu items in a special "mercantile" corner. Try out the weekend brunch, sit at the bar for a seasonal coffee cocktail or feast on a daily plate of venison chili or special seafood catch, among other options. And the atmosphere is just as refreshing and relaxing as the food. Sink back in a red booth cushion and enjoy the cabin feel of wood-paneled walls with antler décor and unique light fixtures. haroldscabin.com, 843-793-4440
Henrietta's at The Dewberry
It's all about class and classic brasserie eats at this French-inspired location, where formally-dressed waiters serve drinks and dishes to hungry patrols seated at white linen-covered tables. Located inside Charleston's upscale hotel, The Dewberry, this swanky dining facility might appear grandiose in nature but its atmosphere and menu boast genuine vibes, distinguishable from other area restaurants—for example, a custom wood-burning grill is part of the heart of the kitchen and where many ingredients are cooked to perfection. From Maine Blue mussels to lamb with curry and even spotted skate wing, there's no shortage of unique plates for indulging your palate. On the weekend, try a rose sangria or white Russian during brunch—think banana bread French toast, cheddar biscuits, quiche and the handmade praline Danish, a sweet treat comprised of chocolate, pecans, caramel and whipped cream topping. thedewberrycharleston.com, 843-872-9065
Joey Tomatoes
It's all about the customers and pleasing their palates here. After all, the slogan—"How You Doin'!?"—says it all. Established by the owners of the popular Bricco Bracco eatery, this deli and market opened as the first of its kind in the Lowcountry town and features all your favorite soup, salads and hearty meat sandwiches—with a New Jersey-Italian spin. Pack two thick-cut Texas toast slices or sub with chicken parmesan, meatballs, melted cheese, sausage and peppers, a Portobello mushroom, roast beef or tuna salad. Not a sandwich fan? Dine on eggplant rollatini and other stuffed pastas. Lounge inside or order a to-go meal to "heat and eat" later. But if it's breakfast you're craving, the kitchen offers a number of breakfast sandwiches along with "J.T.'s eggs and things"—Italian egg scramble and frittata and omelet options. And don't forget the sugary side of mealtime: cakes and Italian pastries that change seasonally. joeytomatoes.net, 843-352-2294
Le Farfalle
Unpretentious and quaint, this Italian restaurant—also dubbed an osteria—is located in Charleston's Harleton Village, offering regularly-changing fare for lunch, dinner, dessert, brunch and happy hour. Handmade pastas are a specialty here, from basic spaghetti and linguini shapes to more complex creations like the scialatielli: littleneck clams mixed with chili and garlic breadcrumbs, and the agnolotti: duck confit with funghi misti and parmigiano reggiano. In addition to pasta, dinner plates feature fried chicken piccata, grilled pork with fried scallions, and white shrimp with acorn squash and yogurt, among other options. Vegetable items include roasted cabbage and pickled strawberries. In the mood for something lighter? Order a small plate: the octopus or chicken liver mousse. And who can dine Italian-style without tasting the available bread or lavish sweets? Start a meal with fresh Rosemary focaccia and finish your Le Farfalle experience with a cookie plate, limoncello, or apple and quince crostata with roasted white chocolate and whipped cream.
lefarfallecharleston.com, 843-212-0920
Lewis BBQ
Texas barbecue has found a home on Charleston's North Nassau Street. For the last year, owner and barbecue connoisseur John Lewis has impacted the Lowcountry with his love for the pork and the many ways to smoke it and prepare it. His impact already transformed the city of Austin where he got his start helping other barbecue eateries rise to the top of their niche market. And to think it all started with a simple birthday gift—a smoker Lewis's parents bought him when he turned 18. The rest has been history. His new operation in town feeds fellow pork-lovers all the classics they crave for $18-$22/pound: pulled pork, prime beef brisket, beef short ribs (Saturdays only), pork spare ribs and housemade sausage dubbed Texas hot guts ($5 per link). And the sides are simple: buttermilk potato salad, lemon slaw, cowboy pinto beans and green chile corn pudding. It might prove more of a challenge choosing a drink, since the menu is much lengthier, boasting a plethora of wine, beer, cocktails and straight liquor options. lewisbarbecue.com, 843-805-9500.
Little Jack's Tavern
Hailed for its "timeless appeal" and local neighborhood feel, this King Street restaurant and bar boats some of the best burgers in Charleston, even celebrating a victory earlier this year in the South Beach Wine & Food Festival Burger Bash. Perhaps the simple décor—red-leather seats, checkered tablecloths and walls filled with black-and-white framed photos of racehorses and men boxing—will leave an impression just as lasting as the food, all while providing a relaxing setting for patrons eager to checkout the new steak menu, raw bar or sample classic tavern fare: garlic and herb fries or tavern burger topped with American cheese and sunchoke relish. Try also the shrimp burger, King crab Louis salad or glazed pork chop. On the drink menu, you'll find the Moscow Mule and a number of other tantalizing possibilities to help you unwind from the workweek. Imagine savoring a whiskey sour, sipping on a Tommy's margarita or tasting a sweet brown derby—made with bourbon, honey and grapefruit. Or drink up dessert: the amaretto sour and espresso martini are two menu favorites. littlejackstavern.com, 843-531-6868
Mex 1 Coastal Cantina
New to Sullivan's Island—there's also a location in Charleston—this surfing-inspired destination boasts the name of a popular West Coast travel site: the Mexico 1 Federal Highway connecting Baja California to Cabo san Lucas. It's all about mirroring the authentic flavors and atmospheres indicative of the West Coast cantinas. Pair a meal with one of 14 signature margaritas and cocktails, all made with bona fide Blue Agave tequila and fresh juices. Or try a nearly endless array of Tequila creations. As a starter sample some lightly-breaded calamari or dip a tortilla chip into the smoke chipotle salsa or jalapeno-topped queso. Popular dishes include the quesadillas, baja bowls—made with a number of ingredients including black beans, rice, queso, pico, cilantro and a meat of your choice—salads, sandwiches and 10 different taco options, most priced for under $4. mex1coastalcantina.com, 843-882-8172
Nacha Mama's Taqueria
Whether strolling the streets of downtown Charleston or out-and-about on John's Island, satisfy your Mexican craving at this new hangout, known for its tacos and mixed drinks—especially tequila. If you're near the coast, you'll get the added benefit of a scenic waterfront view from the Bohicket Marina location. The dining spot serves up fresh corn and flour tortillas, made in-house by a unique machine, to create any number of "street tacos" packed with shrimp, pork, mahi-mahi or Southern-fried chicken, to name a few fillings. Whet your appetite even more with an appetizer trifecta of salsa, guac and queso. And be sure to wash it all down with wine, cerveza, a cocktail or 'rita—made frozen, skinny, with spicy jalapenos or peach moonshine. There's also the "Mexican ashtray"—a 12-ounce blend of freshly-squeezed lime juice, a black pepper floater and habanero hot sauce. nachamamas.com, 843-718-3279
On Forty-One
Offering the Mt. Pleasant community Southern comfort food and drinks for happy hour, dinner and brunch, this "backyard dining" location is known for providing patrons local, fresh fare from across the Palmetto State. The establishment keeps close ties with South Carolina farmers and suppliers—including Holy City Farms, Boone Hall Farms and Coastal Mountain. Get in touch with nature by choosing an outdoor patio seat for a deviled egg or porch nachos appetizer, all while sipping a Kentucky Mule or $2 draft beer, among other drink options. If it's a mix of epicurean and soul you desire, dinner entrees like the lobster shrimp and grits, buttermilk brined fried chicken and smoked bistro steak with chimichuri sauce will surely satisfy that craving. You can also feed the kids without pinching pennies; a kid's menu offers $6 combos. After settling your stomach and licking your chops from a filling meal, save some room before paying the bill. Fork up a few bites of chocolate mousse cake or get in the camping mindset with an order of tableside smore's. onfortyone.com, 843-352-9235
One Love Cuisine
There's a nightclub vibe inside the latest North Charleston eatery, where a local couple opened a central hub for authentic Jamaican "soul" food, drinks and live entertainment. The operation opened last fall after a Boeing employee and her boyfriend, a Caribbean native, took a chance and followed their dreams, livening up the food scene along Dorchester Road. The eatery is a hangout for all types of customers—those partying it up, families bonding over mealtime, sports fans looking for a space to cheer on beloved teams. Even the lone diner in need of a quick bite to eat can encounter an enjoyable experience here. Come inside for a specialty drink at the fully-stocked bar or order up a batch of seasoned beef oxtails, cooked to perfection. Also indulge in a plate of curried chicken or shrimp, the jerk chicken tacos, jerk perk, brown stew snappers made with secret Jamaican herbs, or the stew peas—smoked pork tail, beef steak, and red kidney beans slow cooked with spinners. 1lovecuisine.com, 843-494-9042
Oyster House on Market
Formerly the site of Charleston's A.W. Shuck's Seafood Restaurant, this French Quarter, Market Street destination isn't like its seafood counterparts, the ones dotting nearly every turn you take in the Lowcountry. That's because a separate "O-Bar" resides right next door to the main entrance and opening dining room. Part of the restaurant, but with a different entrance, the space features its very own oyster specialist meant to unveil all the remarkable and distinctive secrets of preparing, eating and finding the most prized bivalve mollusk—the ones in the kitchen stemming from a special seafood enterprise just 90 minutes south of Charleston—in Beaufort—and from all across the country. You're sure to find oyster the central focus of most meals on the menu— barbecue oysters and grits, oyster slider, Oysters Rockefeller. Even start the evening with a "Southern Belle" oyster shooter infused with vodka. But be sure to save room for the lobster mac 'n cheese, a pork rind-topped dish that won the 2016 Lowcountry Hoedown's Best Bite award. oysterhouse.menu, 843-723-1151
Paw Paw
Don't let the provincial-sounding name fool you. The East Bay Street eatery is a dignified locale evoking elegance and class. The facility serves up Southern plates cooked on a live fire grill and made with fresh, local ingredients. The handmade pastas are even crafted from a custom-made machine. Try the oven-roasted butternut bisque with local blue crab and toasted pumpkin seed oil; shrimp linguine; tomahawk pork chops with South Carolina-made apple butter; buttermilk biscuits with smoked pimento cheese, honey butter and strawberry jalapeno jam; baby back ribs; or prized "millionaires cut." The 32-ounce ribeye is aged 50 days and served with a béarnaise sauce, vegetable side and potato puree. In addition to the cuisine, Paw Paw's drinks come from local and regional operations—the wine stems from North Carolina's Yadkin Valley and the beers and liquor from the Charleston area—one unique cocktail, for $25, dubbed the "Why Haven't I Met Bill Murray Yet?" pawpawrestaurant.com, 843-297-4443
Peace Pie
Calling all ice cream fans, particularly lovers of the ice cream sandwich. That's because "the cone is dead" at this hippy-inspired Meeting Street shop. Downtown Charleston is only the second location for a family franchise that first opened to the public in New Jersey. What started as one man's simple "pecan pie lasagna" became the inspiration for his family's flavorful idea to sweeten other's lives. The sandwiches were soon shared at summer festivals and farmer's markets in the Northern city and despite their cool touch to the tongue, became a hot commodity. So if you're window shopping on the weekend or feel the urge to cheat on your diet one day, step foot in a no-judgment place where an array of delicious flavors is at your fingertips. For $6 apiece, pig out on a smore's, strawberry shortcake, key lime pie, caramel apple pie or Jersey devil pie, among a number of other sugary tastes. The cookie, fillings and ice cream flavors are up to you! piecepieworld.com, 843-764-9611
Pieology Pizzeria
Drive down Rivers Avenue and stop in at this North Charleston eatery where the customer's always in charge, loading up a thin-crust pizza or bowl of fresh, leafy greens with as many or as little toppings as desired. And do it without breaking the bank—each creation costs less than $10. Nearly 80 billion options are available at this first and only franchise of its kind in the Palmetto State, though many other locations exist nationwide. The laid-back, family-friendly atmosphere is the goal of the family who founded the Pieology ideology. In addition to its Subway-style ordering process, most unique are the pizza pie's handmade crusts, inspired by the Big Apple and baked with a recipe under lock and key. But if the array of meats, cheese and veggie toppings overwhelm you, stick to staple pie combos like "Alfredo's alfredo" and "mad to meat you." Still hungry? Try the sweet sugar cinnamon strips or chocolate chip churro pizza. pieology.com, 854-444-2551
Pier 101 Restaurant & Bar
At Folly Beach's latest relaxed dining location, sit on a pier with an oceanfront view and feast on American and Southern fare. Chilling with a group? Start the friend or family reunion with an order of wings, hand-breaded grouper bites, fried deviled eggs, peel 'n eat shrimp or shrimp quesadillas. For a light lunch or dinner, a perfect plate might be the grilled mahi tacos or spicy Diablo Caribbean wrap—grilled chicken paired with citris habanero aioli. Larger entrées range from the NY strip and shrimp 'n grits to jumbo lump crab cakes, fish of the day and popular Lowcountry boil—dubbed "Frogmore stew." Still hungry? Checkout the $12 fried Twinkie sundae, large enough to share, or death by chocolate cake, among other intoxicating sweets. Just looking for a mid-afternoon refreshment or late-night beverage? Savor a classic strawberry daiquiri or Pier 101 signature drink, the coconut-inspired "kokomo," named after a 1950s Folly Beach bar, a popular hangout for military men at the time. Pop in on the weekends and enjoy live music. pier101folly.com, 843-633-0246
Pier 41
The third Mt. Pleasant food establishment for Pier 41's owner—who also operates The Granary and On Forty-One, located next door—this seafood hotspot boasts a 16-seat New England-style raw bar, serving up $1 oysters and champagne at happy hour, along with other memorable eats. While the kitchen prepares meals influenced by Southern flavors, a large number of dishes possess a twinge of Asian flavor like the lobster fried rice mac and cheese and teriyaki chicken noodle with vegetables, pineapple and egg noodles. Other menu items include the lobster roll, lightly-battered calamari with Asian slaw, fried flounder taco and shrimp po' boy. Mixed drinks range from the "berry basil smash," with rum and lime, to the $35 "monster bloody Mary," 20 ounces of beverage blended with 1/4 crab leg, three chilled shrimp and four fried oysters. Or try one of six different sake blends. Ready now to pop in for a unique taste experience? Come on by Tuesday through Saturday and be sure to get hooked the first time. pier41mtp.com, 843-388-4229
Scarecrow/Feathertop
Two of downtown Charleston's newest places to dine, Scarecrow and Feathertop are among three eateries along Ann Street housed in a 19th century train station that's been refurbished with classic but modern appeal. Scarecrow and Company owns all three operations—including Wise-Buck, the third establishment—and has based its mission on protecting the farm icon and carrying out "the legacy" of the scarecrow—how he'd stand high above acres of farm crops as a reminder of care and protection for his surroundings. In the same way, the food company utilizes local resources—meats and crops—that have been prepared in a way both friendly to animals and the environment, all while meeting the top standard of serving the public excellent tasting food. Feathertop serves oysters, specialty drinks, hot plates—duck nuggets, ricotta meatballs, rabbit with rigatoni ragu—and cold plates—steak tartare, smoked trout crostini, spiced nuts and marinated olives. At Scarecrow, find wood-fired seafood and meat menus, as well as a couple vegetarian options. feathertop.scarecrowandco.com, 843-306-0101
Sol Southwest Kitchen and Tequila Bar
One of Summerville's latest hangouts puts other cuisine to shame. You won't find your typical nacho/burrito/queso eats on this menu made with the special touch of bold flavors and a wood-fired grill. Here the focus is on authentic Southwest ingredients and freshness—tequilas made from fruit juiced daily and salsa and guacamole made upon request. A first location established in Mt. Pleasant, Sol now boasts a Flowertown facility, with indoor and outdoor seating in a location right off the Interstate. Stop in for lunch or dinner—order up the red chicken bison enchiladas; cream cheese-stuffed jalapenos, grilled and wrapped in bacon; tortilla-breaded tuna lollipops; or mahi mahi with pineapple salsa. Or feast on Sunday brunch while sipping a simple juice cocktail. The bar is stocked with close to 70 premium tequila selections. Choose also among an array of wine and more than a dozen craft beers on tap. In addition to cooking memorable food, Sol raises money for local charities—donations exceeding $30,000 to date. Just order a menu item marked with a "Kitchen Karma" symbol, and $1 of the purchase goes to a special charity. solsouthwestkitchen.com, 843-875-7090
Sorghum & Salt
The former location for Two Boroughs Larder on Charleston's Coming Street is now a hotspot for a former Deep South chef who recently found a new home in the Holy City. His goal? Offering customers produce and meat grown and raised locally, in dishes heavy on the healthy side—vegetables are a restaurant staple. Kitchen ingredients stem from a plethora of nearby places like Grow Food Carolina, Charleston Coffee Roasters and One Love Kombucha on Johns Island. The dishes are not only the perfect portion size to erase your hunger without feeling bloated but perhaps a bit different than the typical pairings your taste buds are used to—imagine grilled olive-oil cake, vegetable bolognese over ricotta gnocchi, johnny cakes, seared grouper cheeks, soy-cured steelhead trout, and beet cremeux-espresso topped with caramel pistachio. Wash each bite down with a touch of alcohol, whether you like white or red wine, beer or another beverage—French press coffee or Mexican Coca-Cola. sorghumandsalt.com, 843-72-6393
Stella's
Charleston recently became home to this rustic Greek operation's second East Coast location. For the last several decades, Stella's has graced the Richmond, Virginia, community. Now the former Westendorff restaurant, on St. Philip Street, houses the Giavos-Dikos family, who worked with the previous facility's owner to open the acclaimed eatery. One special treat is having seasoned cook Stella Dikos—now in her 80s and for whom the eatery is named—helping in the kitchen initially, but not permanently, serving up some classic eats most households in the Grecian "motherland" would serve. That includes the artichoke moussaka: artichoke heart layers combined with potato, fennel, caramelized onion and sautéed zucchini—all baked with béchamel and topped with grated cheese—and hilopites: egg noodles, with giant beans, pine nuts, cherry tomato, Kalamata olive, feta, mint and olive oil. For the carnivorous customers, try the leg of lamb or souvlaki: chicken or pork with fried potatoes. stellascharleston.com, 843-400-0026
Stems & Skins
Flavorful wine—that's the basis for this new bar hangout in Park Circle, North Charleston's popular meeting spot for drinking and dining. A neighborhood bar with international beer labels, cocktails and satisfying vino, this establishment prides itself on offering the community "fresh and freaky ferments." Open late—until midnight or 2 a.m. depending on the day of the week—it's the perfect place to take friends or a romantic partner for an evening date or an after-dinner chill session. In addition to unending drinks, the kitchen serves up a nightly selection of finger foods—cheese and meat plates, sandwiches, and even bar snacks inspired by Mediterranean fare. The operation also now offers imported tinned fish—think clams, tuna, sardines and trout. Each $13 to $33 order comes paired with extra virgin olive oil bread, butter, sea salt and salad greens. stemsandskins.com, 843-805-4809
The Codfather
British pride is alive in North Charleston. Drive down Reynolds Avenue and you'll see a different red, white and blue flag flying high, beckoning all who spy it to experience the inside operation. You don't have to cross the Atlantic to feast on authentic, or rather "proper," fish and chips. In fact, The Codfather boasts that it cooks the best fish and chips west of England. A British-born lad opened the North Charleston dive last year, following in his father's footsteps since he once owned a similar-type eatery up North. Only open Wednesday through Saturday, stop by and see what all the recent fuss is about. Though the menu may be minimal, it only needs at least one good staple—and it certainly does—to keep customers returning. The future menu might contain meat pies, but in addition to fish and chips, the kitchen currently serves sausage roll, French fries and peas. thecodfatherchippy.com, 843-789-4649
The Eclectic Café & Vinyl
The food, beverage and entertainment options are endless at this hip Charleston venue, where the vibe is simultaneously studious, luxurious, retro and relaxing. Not certain if you're in the mood for a meal, coffee, alcohol, shopping or reading? You don't have to choose; it's all here in one place, in this unique establishment in the historic Cannonborough/Elliotborough neighborhood. Take a bite out of an artisan sandwich, soup or salad at the bistro café then collect your thoughts over a shot of espresso or chai latte—also consider sipping a glass of Sauvignon Blanc, Belgian beer or other cold brew on tap from the indoor bar. Then peruse the latest national news headlines from one of the top publications offered at the facility's newsstand. But don't stop there; before you leave check out the large-scale vinyl collection. Or if you're lucky, you might pop in during an open mic night or other live music event. eclecticcafeandvinyl.com, 843-202-0666
The Refuge
Since opening last year, this island hotspot has offered the perfect menu items to start your day or squelch your lunch and dinnertime hunger. Brunch is also an option as well a variety of cocktail and coffee drinks—you can even "spike" them. One signature coffee blend with both a sweet and "caliente" taste is the Mexican Mocha: a mix of chocolate, cinnamon and kick of hot chili. For breakfast, feast on thick-cut French toast topped with cinnamon and sugar, buttermilk pancakes or baked avocado and egg. For lunch indulge on a simple serving of soup, salad or a signature sandwich/wrap, all named for the restaurant's beach theme. Take a bite out of the chicken salad "kitesurfer" croissant or punch your taste buds with a "volleyball spike," a black bean and mango salsa wrap. For dinner order up the Maryland-style crab, ratatouille risotto or fresh catch of the day, among other plates.
therefugeiop.com, 843-242-8934