Charleston Living Reader's Choice 2015
02 Jul 2015
Discover our readers' favorites for the top businesses and people Charleston has to offer. From the city's best bar for an after-work dinner to the best kids' clothing store, you'll find them all here! 93 winners, all chosen by you...
By STEPHANIE HUNT and WENDY SWAT SNYDER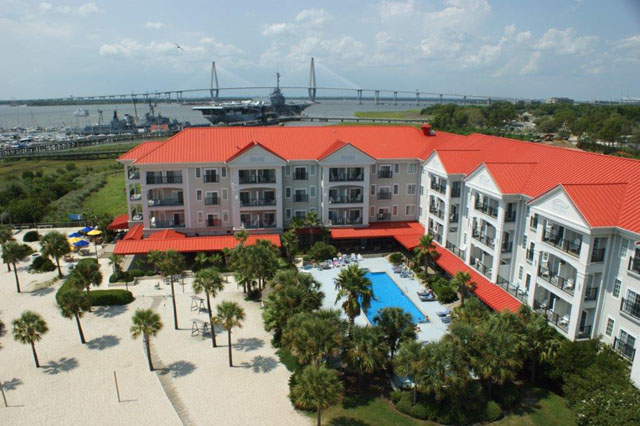 Dining
Authentic American
Rutledge Cab Co.
rutledgecabco.com
This icon of Americana housed in a former gas station covers all bases with a list of small plates, soups/salads, sandwiches/burgers, entrees, and breakfast that's served all day. Dinner classics such as charcoal grilled steak frites and mac & cheese coexist happily with Moroccan chicken and seafood cassoulet.
Runner-Up: Cru Cafe
Authentic Caribbean
Fuel Charleston
fuelcharleston.com
Fans are filling up at another former gas station made good. Rich island flavors combine at Fuel with locally sourced veggies and seafood. Don't miss the grilled jerk chicken sandwich—a favorite of Guy Fieri, the well-heeled host of Food Network's Diners, Drive-Ins and Dives.
Runner-Up: Jamaican Me Hungry
Authentic Asian
O-Ku
o-kusushi.com
The place for everything Asian, this see-and-be-seen night spot on upper King Street features the whole spectrum of Japanese sushi dishes plus entrees like spicy teriyaki pork belly and braised short rib with Asian greens and five-spice jus. Fine libations include craft cocktails and a deep list of sakes.
Runner-Up: Wasabi
Authentic Italian
Trattoria Lucca
Accolades abound for this Tuscan classic in Charleston's Elliotborough neighborhood and owner/executive chef/sommelier Ken Vedrinski. Rolling out pasta by hand daily, Vedrinski showcases fresh local ingredients and fine imports in upscale dishes like tagliolini with seared Pamlico Sound, N.C. calico scallops, spicy 5-minute marinara, and lemon agrumato.
Runner-Up: Bricco Bracco
Authentic Mexican
Santi's
Mexican standards from Santi's hometown of Puerto Vallarta like hearty tripe soup, guisado de puerco , and chili rellenos coexist with American favorites in the taco and enchilada categories. Solid margaritas, mojitos, and classic Mexican beers round out the authentic experience.
Runner-Up: Minero
Bakery
Saffron Café & Bakery
Hearty, beautifully crusted loaves are the hallmark of Saffron's breads, achieved with an old-school process of fermentation requiring a lot of time and patience to complete. This East Bay Street landmark is also known well for its assortment of flavorful pastries: the French Napoleon—with alternating layers of fine, flaky pastry and cream—is a favorite.
Runner-Up: Baguette Magic
Breakfast Spot
The Swamp Fox
francismarionhotel.com
Located in Charleston's regal Francis Marion Hotel, The Swamp Fox combines early twentieth century grandeur with top-notch service and locally-inspired Southern cuisine. A straightforward menu showcases a strong farm-to-table bent with organic egg dishes, fresh seasonal fruit, and specialties like sauteed local shrimp and lobster-tasso ham gravy over Adluh grits.
Runner-Up: Charleston Cafe
Burgers
Sesame Burgers & Beer
We love the burgers here—sourced from hormone-free, pasture raised Angus beef, and cage-free chicken and turkey—plus a black bean version for non-meat diners. From the inventive "Napa Valley" with fig and bacon jam, blue cheese and red wine reduction, to a build-your-own burger, environmentally friendly Sesame has something for everyone.
Runner-Up: Poe's Tavern
Candy/Chocolate
Christophe Artisan Chocolatier-Pâtissier
christophechocolatier.com
From exotic hand-painted truffles—bleu cheese, strawberry marshmallow, mango rum—to custom made chocolate sculptures, expect the extraordinary at Christophe Artisan Chocolatier-Pâtissier. Third generation French chocolatier Christophe Paume brings a special aesthetic to his artisanal sweets that renders them almost too beautiful to eat.
Runner-Up: Kilwin's
Caterer
Cru Catering
crucatering.com
From innovative box lunches for business meetings to sit down dinners for a formal affair or wedding, Cru Catering offers options to suit every gastronomical need. Cru's culinary team includes bar tending services and will create a signature cocktail for your special event.
Runner-Up: Hamby Catering
Coffeehouse
Black Tap Coffee
blacktapcoffee.com
Top quality coffee beans curated from around the globe are roasted in-house using the latest equipment java technology has to offer. Find your caffeine Zen in Black Tap's urban chic serenity and enjoy seasonal food pairings from a small, core menu.
Runner-Up: City Lights Coffee
Crab Cakes
Hyman's Seafood
hymanseafood.com
A Charleston institution recognizable by the lines of hungry folk spilling out the front doors onto Meeting Street, Hyman's has been pleasing crowds for over two decades. The winning lump crab cake can be consumed solo with a side or as an appetizer, in a salad, or part of a combo.
Runner-Up: Marina Variety Store
Desserts
Circa 1886
circa1886.com
Dessert is extra sweet enjoyed in the romantic setting of this 19th century carriage house-turned-restaurant. Drawing inspiration from local traditions and fresh ingredients, Pastry chef Scott Lovorn creates dishes that complement the refined fare for which Circa 1886 is known. The seasonal rotation includes dishes such as pluff mud pie, strawberry shortcake with honeysuckle ice cream, and banana pudding souffle—order early!
Runner-Up: Carmella's
Family Restaurant
R Kitchen
Claiming to be a kitchen, not a restaurant, and with no particular culinary point of view, chef/owner Ross Webb impresses with an inventive menu that changes daily. Located in an intimate space downtown on Rutledge Avenue, R. Kitchen is garnering both national and local attention with an unusual approach to food presentation and a mission to simply serve great food.
Runner-Up: Page's Okra Grill
Fine Dining
Peninsula Grill
Ensconced in velvet and native cypress, Peninsula Grill has set the standard for fine dining in Charleston for over two decades. Executive chef Graham Dailey continues the legacy of the Relais & Chateaux property with offerings from a champagne bar, first courses like Lowcountry oyster stew, and seasonal specialties such as Carolina trout with napa cabbage, blue crab.
Runner-Up: Old Village Post House
Healthy Fare
Taziki's Mediterranean Café
This year Taziki's became the first national franchise to garner the REAL—Responsible Epicurean Agricultural Leadership certification. And no wonder: the menu is loaded with nutritionally-rich dishes made with grilled vegetables, meats, and fish, and an army of fresh salads, pastas, and roll-ups.
Runner-Up: The Mustard Seed
Ice Cream
Ye Olde Fashioned
A Charleston institution, Ye Ole Fashioned has been a magnet for kids of all ages for over 40 years, serving old school ice cream cones, sundaes, splits, and shakes. Famous for their super-sized portions—the 10-bacon strip BLT is unforgettable.
Lunch Spot
Bull Street Gourmet & Market
With shops on lower King Street and upper Meeting Street, Bull Street Gourmet & Market has the peninsula covered. Mid-day offerings include inspired combinations like a club composed of
duck confit, smoked duck ham, and smoked gouda, and a banh mi with house made pâté and black forest ham.
Runner-Up: Caviar & Bananas
Outdoor Dining
Red's Ice House
redsicehouse.com
Once a fish packing house servicing local trawlers, Red's Ice House sits little changed from its former days overlooking historic Shem Creek. Both the dinner and bar crowd flock to its open decks for down to earth eats like burgers, sandwiches, and seafood done every way—grilled, fried, combos, and in baskets.
Runner-Up: Vickery's
Pizza
Andolini's Pizza
A Charleston institution, Andolini's has been tossing pizzas for over two decades. The family business has New York City roots, and the owners endeavor to make a classic New York style pie using house-made dough and sauce. Plump, cheesey calzones and Italian- and Greek-inspired salads round out the menu.
Runner-Up: Steel City Pizza
Raw Bar
Pearlz Oyster Bar
Pearlz reels 'em in with a decadent bounty of oysters fresh from regions up and down both coasts. On the half shell is the star of the show: house oysters from local waters, and imported specialty varietals available that day. Don't miss the oyster shooter to set the right tone.
Runner-Up: Amen Street Fish & Raw Bar
Romantic Atmosphere
Fulton Five
fultonfive.com
Tucked away behind a wall of vines a block off historic King Street, Fulton Five has been voted Charleston's sweetheart for romantic dinners for nearly two decades. Authentic Northern Italian fare shines in the perfectly lit, rustically elegant ambiance reminiscent of the Continent.
Runner-Up: Circa 1886
Salads
Five Loaves Café
A generous list of salads loaded with goodies make eating healthy a breeze at longtime local favorite Five Loaves Café. Artisan greens combine with a variety of fresh vegetables and proteins composing dishes like smoked salmon with grilled onions and capers; and free-range chicken cobb with smoked bacon, avocado, and blue cheese. Pair your salad with a soup trio—housemade, fresh, every day.
Runner-Up: California Dreaming
Seafood
Fleet Landing
fleetlanding.net
Not for seafood lovers only, Fleet Landing's menu of Charleston classics includes steak, a burger or two, and several pastas. But it's dominated by fish and shellfish that's been seared, fried, grilled, and blackened, served overlooking the best view of Charleston harbor in town.
Runner-Up: RB's
Service
Halls Chophouse
hallschophouse.com
Step through the doorway of this upper King Street favorite and into a warm glow of hospitality. High standards in food and service are the linchpin of the Hall philosophy. In addition to the attentive staff, there's always a Hall in the house—ready to share a warm greeting or handshake.
Runner-Up: Charleston Grill
Steakhouse
Halls Chophouse
hallschophouse.com
The Hall family prides itself on the quality of its steaks—all selected personally by executive chef Mathew Neissner from the renowned Allen Brothers in Chicago. Steaks and chops share the menu with all the great chophouse classics and a few twists from the Lowcountry.
Runner-Up: Oak Steakhouse
Sushi
Zen Asian Fusion
zenasianrestaurant.com
Zen Asian Fusion packs a crowd with a full sushi menu that covers all the basics with skill. Owner Rong Zhou combines flavors from his Chinese homeland and Japanese culinary techniques learned firsthand in a fusion of Asian cuisines.
Runner-Up: Tsunami
Sunday Brunch
Triangle Char & Bar
The spot for a laid-back Sunday, this neighborhood eatery is also a good neighbor: sourcing beef and vegetables locally, repurposing and recycling all sorts of potential throw-aways, and supporting community organizations. An eclectic menu, daily happy hour specials, and a lively patio scene make Triangle a fun-day must.
Runner-Up: Fat Hen
Vegetarian/Vegan Options
Five Loaves Café
With practically as many vegetarian dishes as meat in some menu categories, diners who choose to eat meat-free don't have to order from a list of "sides" at the innovative Five Loaves Café. Partners Casey Glowacki and Joe Fischbein are dedicated to providing healthful, sustainable options for all their guests, and giving back to the community as well.
Runner-Up: Dellz Uptown
Water-view Dining
Charleston Harbor Fish House
charlestonharborfishhouse.com
Unparalleled views of the historic Charleston skyline, the USS Yorktown, and the marina are what you see from literally every table in the restaurant. Soak up the panoramic water vistas and Lowcountry sunsets while enjoying the fare of chef Rich Demarse—whose experience includes apprenticing under chef Robert Carter.
Runner-Up: Charleston Crab House
Nightlife
Appetizers
Magnolias
magnolias-blossom-cypress.com
How appropriate that the "Down South" eatery many credit for putting Charleston on the culinary map leads with its list of savory starters. Winning dishes include pan seared lump crab cakes, fried green tomatoes, and crispy pork belly with local black-eyed peas, pickled hot peppers, and arugula in warm bacon vinaigrette.
Runner-Up: Fig
Bar
Prohibition
prohibitioncharleston.com
Live music rocks the joint six nights a week and swing lessons are free. House-infused spirits complement signature cocktails like the Moscow mule, a blend of mint infused Russian vodka, ginger beer, and lime juice. An imaginative menu showcasing local ingredients completes the experience with choices like smoked shrimp over geechie boy smoked gouda grits with duck creole sauce.
Runner-Up: SOL
Club or Nightspot
Republic Garden & Lounge
epublicreign.com
This sophisticated downtown hot spot shakes it up with top-shelf spirits, a highly charged vibe, and DJ seven nights a week. Classic, contemporary, and light cocktail recipes provide something for every palate, and a lively list of bubbles sets the tone for a memorable evening.
Runner-Up: Mynt
Cocktail Selection
Closed for Business
closed4business.com
Unpretentious as the day is long, Closed for Business keeps it interesting not only with 40-plus taps flowing with rare and unusual beers from local and national brewers, but fancy cocktails as well. Casual diners find infinite possibilities for washing down that pork slap or veggie burger—made with locally sourced fare.
Runner-Up: Bay Street Biergarten
Craft Brewer
Holy City Brewing
holycitybrewing.com
Bowens Island oyster stout. In a food town like Charleston, a stroke of genius—borrowed from European brewers who've enjoyed the silky mouth feel imparted by the briny crustacean for decades. Holy City pumps out an impressive range of year round, seasonal, and occasional brews. And don't miss the bacon porter.
Happy Hour
Water's Edge
waters-edge-restaurant.com
How can you beat a happy hour offering buck-fifty brews, house drinks for $2.50, and a half-price bar menu? Serve up the libations with waterfront views at Mount Pleasant's popular food destination, Shem Creek. Water's Edge does it all at both the inside bar and outside, at the Cabana bar with its casual, party atmosphere.
Runner-Up: Pearlz Oyster Bar
Late-Night Menu
Tattooed Moose
tattooedmoose.com
It makes sense that the eatery that's been voted best pub/tavern two years in a row gets the thumbs up for best late-night menu too. The Tattooed Moose unapologetically serves dense, dripping sandwiches thick with meats and cheese. Mike's famous duck club—said to be the best sandwich ever made—is a must have.
Runner-Up: The Grocery
Pub/Tavern
Tattooed Moose
tattooedmoose.com
Situated in the Neck of peninsular Charleston, this beloved joint caters to the craft beer crowd and fun-loving folks of all kinds. The Tattooed Moose features live music and pub fare outstanding enough for a spot on Guy Fieri's Food Network show Diners, Drive-ins and Dives.
Runner-Up: Madra Rua
Specialty Drink
The Cocktail Club
thecocktailclubcharleston.com
Touting the "Charleston chic" style for which the Indigo Road Group is known, "couture cocktails" are straight from the farm-to-shaker at this cocktail-centric night spot located above sister restaurant, The Macintosh. An absolute must-have is the Double Standard, composed of peppery serrano infused gin, cucumber vodka, ginger, cilantro, and celery bitters. Cheers!
Runner-Up: Stars
Wine List
Poogans Porch
Known for his wide and deep acumen for the grape, Poogan's Porch wine director Brad Ball manages both the wine program and restaurant operations for this nearly 40-year-old family owned restaurant. A native Charlestonian, Ball attended the French Culinary Program in New York and earned his wine credentials working in some of the city's finest restaurants—and his wine list reflects it.
Runner-Up: Langdon's
People
Chef
Sean Brock
huskrestaurant.com
A huge tip of the hat to executive chef Sean Brock for all he has done to elevate Lowcountry cuisine and Southern ingredients in the kitchens of Husk. Winner of the 2010 James Beard "Best Chef Southeast" award, his lifelong passion for seasonal ingredients and heritage products is evident in every dish on the daily-changing menu.
Architect
Camens Architectural Group
Marc Camens of Camens Architecture Group has built his company by listening and looking. Marc's focus on observation—on seeing what a certain property evokes as well as the lifestyle of his client—is the foundation for his luxury, custom residential homes. Camens' designs can be found on Kiawah, Daniel Island, Isle of Palms, among other places, and their high referral rate testifies to their customer satisfaction.
Runner-Up: Herlong & Associates
Dentist, Adult
Pleasant Family Dentistry
"Dentist" and "pleasant" aren't typically words that get clumped together, but Pleasant Family Dentistry will give you something to smile about with their all-around pleasant services. Our readers appreciate the way these dedicated doctors make comprehensive dental care unintimidating and painless. Caring for both your teeth and your understanding, they put the floss and gloss on oral health.
Runner-Up: Water's Edge Dentistry
Dentist, Pediatric/Ortho
Kids Teeth
Little teeth come in little mouths that belong to little people who have better things to do than go to the dentist. The Kids Teeth folks get this, and they make routine check-ups almost fun. Nothing to stick your tongue out at here, just big smiles and happy teeth.
Runner-Up: Charleston Pediatric Dentistry
Pediatrician
Coastal Pediatric Associates
Open wide, say "ahhh," or "Ahh-alright!" for the team at Coastal Peds. Parents of ailing kids are a tough crowd, so getting their nod is saying something. This practice has a deep bench, with 11 pediatricians and 8 nurse practitioners, and plenty of patience, wisdom and superhero Band-Aids.
Runner-Up: James Island Pediatrics
Plastic Surgeon
Lowcountry Plastic Surgery Center
Lowcountry Plastic Surgery Center (located in Mt. Pleasant) specializes in breast surgery and excels in other cosmetic procedures as well, making it our readers' go-to for pleasing results and a comfortable experience. Nervous? Don't be, their offered non-invasive procedures can help you feel and look your best (no one has to know!).
Runner-Up: O'Neill Plastic Surgery
Real Estate Agency
Carolina One Real Estate
Location, location, location. With their highly visible headquarters at the foot of the Ravenel Bridge, Carolina One proves they've got lesson #1 in real estate down pat. According to our voters, they get other things (service, attention, listings, sales) right, too.
Runner-Up: Carriage Properties
Veterinarian
Patrick Vet Clinic
When it comes to your best friend (not your barista or bud since middle school—we're talking four legs and furry), their well being is your top concern and Dr. Patrick's top priority. Patrick Veterinary Clinic has been keeping Charleston's tails wagging since 1974, and offers a convenient walk-in policy and full range of services to keep Spot on his A-game.
Runner-Up: Tidewater Veterinarian
Shopping
Appliance Store
Plugs Appliance Center
No need to pull the plug on finding great deals on appliances. Plugs Appliance Center has convenient locations in both Charleston and Mt. Pleasant, featuring the largest selection in the Lowcountry. Plugs serves your every need providing a range of all-things useful and necessary, from stovetops and refrigerators to luxurious mattresses.
Runner-Up: Swift
Art Gallery
Robert Lange Studios
Located in the heart of old Charleston on Queen St., the creative energy and invigorating beauty of the historic colliding with the contemporary resonates in Robert Lange Studios. The inviting gallery space features local and regional artists as well as international artists, all representing "diverse and dynamic art practices." There's inspiration for every taste.
Runner-Up: Martin Gallery
Bridal Boutique
Maddison Row
Italian silk. French lace. Decadent cascades of creamy white organza. Charleston's bride-to-be's looking for the be-all in gowns don't have to go to Madison Avenue anymore to find one-of-a-kind designer dresses. From Vera Wang to Monique Lhuillier, Maddison Row has become fashion blogger and bridal mag favorite by offering rows and rows of sophisticated elegance.
Runner-Up: Gown Boutique of Charleston
Bridal Registry
Vieuxtemps
vieuxtemps.net
You could do worse than following Vieuxtemps' lead for marital staying power—they've provided a premier bridal registry for 29 years, and counting. Talk about commitment. Formerly known as Brittain's of Charleston, Vieuxtemps combines primo customer service with a premier selection of china, silver, crystal and unique wedding giftware.
Runner-Up: Jeffrey Bannon
Car Dealership
Baker Motor Company
bakermotorcompany.com
When status and luxury rev your motor, accelerate on over to Baker Motor Company. Whether you are looking for a Smart Car or a smart-looking Mercedes, the excellent service, wide selection and personal attention at Baker makes car buying (almost) a pleasure.
Runner-Up: Rick Hendrick BMW
Clothing, Kids
Southern Belles
881.1741, southernbelleschildren.com
For occasions when Target's kids' cut-offs just don't cut it, Moms around the Lowcountry say "thank God" for Southern Belles, where Peter Pan collars and black paten Mary Jane's still prevail. It's the go-to shop for sweet smocked dresses, itty-bitty overalls and baby gifts galore.
Runner-Up: Sugar Snap Pea
Clothing Men
M. Dumas & Sons
The colorful walls of the family owned and operated M. Dumas & Sons are a familiar sight to the men (and the women who clothe them) of Charleston. The King Street institution has outfitted the prepsters, bubbas and khaki'ed lads of the Southeast (and probably the cast of Southern Charm) for generations.
Runner-Up: Brooks Brothers
Clothing, Women
Gwynn's of Mt. Pleasant
Once again, despite tough competition in the women's wear category, locally-owned Gwynn's got our voters' nod. Marshall Simon has gained women's loyalty by offering a meticulously curated collection of dresses to designer jeans to couture gala gowns (and fab shoes, but that's another category). Gwynn's variety and personable service makes this Mt. Pleasant landmark feel like a New York specialty store with Southern accent.
Runner-Up: Luna
Consignment Clothing
Consign Charleston
consigncharleston.com
Well you heard them…consign, Charleston! Looking for a good home and new life for your gently used garments that have done their duty in your closet? Seeking a unique assortment of clothing and accessories? Got an eye for vintage? Find out why customers say Consign Charleston on Sam Rittenberg Boulevard is a "treasure trove" with the "friendliest staff around." Besides, recycling is always fashionable.
Runner-Up: The Trunk Show
Consignment Furniture
Next to New
nexttonewsc.com
With 2,600+ consigners, you're sure to find some fabulous, nearly new home décor. An enticing range of inventory and styles fills the 5,000-square foot store, from sofas to coffee tables and dinnerware. And if you're a wee bit overwhelmed navigating through such a vast selection, the staff will cheerfully assist you in honing in on your target treasures.
Runner-Up: Encore Interiors
Flooring Company
Carpet Baggers
No need to drag your feet with flooring decisions. Carpet Baggers features a large, beautiful showroom presenting the most complete variety of flooring in the Lowcountry. With an emphasis on customer service, Carpet Baggers makes it easy to visualize how transformed your living space can be with the right design underfoot, with nearly 100 of their carpet or wood flooring options installed in the showroom for customers to preview.
Runner-Up: Elegant Hardwood Floors
Furniture Store
Morris Sokol
morrissokol.com
Morris Sokol's longstanding Charleston presence has served the Lowcountry (and the sets of Army Wives and The Notebook to name a few) with quality design and style for generations. With a diverse selection of furnishings and accessories as well as expert design consultation, Morris Sokol is sure to inspire. Their three-story showroom, still a stalwart on King Street, makes furniture shopping a delight.
Runner-Up: GDC Home
Garden Center
Hyams Garden Center
Hyams gets our voters' green thumbs-up for its Eden-like array of horticultural bounty. Whether you need boxwoods or basil, azaleas or orchids, lemons or liriope, or just someone to explain pruning basics, Hyams has you, and your garden, covered.
Runner-Up: Abide a While
Gift Store
Palmetto Moon
When in doubt, go for the Carolina Koozie, or Clemson – depending on which side of the SC aisle you are on. With gifts for grads, or dads, or for the Lilly lover – Palmetto Moon is one full moon, with lots of happy shoppers in its orbit.
Runner-Up: Carolina Girls
Home Accessories Store
GDC Home Interiors
When a Charleston Living home story inspires you to perk up your abode, where do our readers go? GDC – in Mt. Pleasant, Kiawah or West Ashley, the one-stop shop for all things fabric or for the floor, for the bed or tabletop, for wall or window, and more.
Runner-Up: Celadon
Jeweler/Jewelry Store
Croghan's Jewel Box
A Charleston gem for more than a century, Croghan's is a treasure chest of keepsake jewels, sterling whatnots and impeccable customer service. Jewelry almost always tells a story, marks a milestone, expresses passion; over and above their to-die-for inventory, the family-run Croghan's gets this.
Runner-Up: Skatell's
Lighting Store
Charleston Lighting and Interior
Sconces, chandeliers, lamps, tourchieres, outdoor lighting, track lighting, mood lighting… overwhelmed yet? The options seem endless, but it's much easier when you let the experts at Charleston Lighting and Interiors help you see the light. Their huge selection (including fans, furniture and accessories) ensures you'll find what you need, and more.
Runner-Up: Candelabra
Organic Food
Whole Foods Market
Thanks to the profusion of stores nationwide, Whole Foods Market has done the organic movement a world of good, making high quality, un-manipulated, pesticide-free foods available on a mass scale. The organic label also ensures the humane treatment of animals by providing organically-grown feed, fresh air and outdoor access while using no antibiotics or added growth hormones.
Runner-Up: The Vegetable Bin
Shoe Store
Bob Ellis
There was no question here. Bob Ellis is synonymous for "fine footwear"—in Charleston and across the country. Just a glance at the King Street window display will put a kick in your step, and that's before you walk inside. With impeccable service and globally coveted labels, the store is a Charleston icon, and home of your perfect fit.
Runner-Up: Phillips Shoes
Sporting Goods/Hunt/Fish
Half Moon Outfitters
Half Moon Outfitters is the friendly and knowledgeable one-stop-shop for all things active in the Lowcountry. Stocked with trusted brands like Patagonia, The North Face and Mountain Hardware, Half Moon will get you outfitted for the trails, the boat, camp, the surf and anything else Mother Nature can throw your way.
Runner-Up: Haddrell's Point
Surf Shop
McKevlin's
The tide is always right at McKevlin's. Smack on the forefront of Folly Beach, McKevlin's also leads the forefront of surfing innovation and change. This family-owned surf mecca has been a local landmark since the 1960s and continues to hang-ten with the latest epoxy surfboards and a call-in surf report.
Runner-Up: Parrot Surf
Swimwear
Everything But Water
The name says it all. This splashy boutique carries the classics as well as all of today's on-trend bathing suit styles. The staff is quick to help you find the flattering, comfortable and chic suit to keep you pool-ready throughout summer. Don't forget the coordinating cover-up, hat, sandals or swimsuit care products, and everything but the…
Runner-Up: Salty Girls
Wine Store
Bottles
shopbottles.com
With a selection to rival some of the national "big box" shops, Bottles has everything going for it: convenient to East Cooper and downtown Charleston, plenty of parking, knowledgeable wine and liquor staff, and great prices. Best of all—its locally owned.
Runner-Up: Total Wine & More
Services
Assisted Living Center
Bishop Gadsden
Forget your preconceived notion of assisted living centers, because Bishop Gadsden is "anything but retired." With a mission for positive living, the numerous amenities and generous spirit of service on their oak-enchanted James Island campus provides exactly that and more. Fine dining, gardens, expert care and even an art loft make this living center a desirable location for residents of any age.
Runner-Up: Franke at Seaside
Day Spa
Earthling Day Spa
earthlingdayspa.com
Featuring a blissful menu of spa treatments, including services inspired by treatments and traditions from around the world, Earthling Day Spa will transport you to your heavenly place. Complete with a Pilates Studio, Earthling specializes in fully nurturing and conditioning your body, both the inside and out. So why not indulge in a little pampering? You deserve it.
Runner-Up: Urban Nirvana
Dermatology
Germain Dermatology
germaindermatology.com
"Flawless" describes both Dr. Germain's services as well as your skin after a visit. Germain Dermatology's award-wining practice offers expertise in medical and cosmetic practices, not to mention Dr. Germain's customized skin care line. She knows that glowing, healthy skin leads to a broader smile and improved well being, so her practice is dedicated to putting your best face forward.
Runner-Up: Dermatology Laser Center
Exercise Facility
East Shore Athletic
Looking to lift, sweat, spin and squat alongside friends and neighbors? With 12 locations across the region, ESAC is there to help you reach or maintain your fitness goals. A fun staff, group classes, as well as weight and cardio areas (and easy-to-benchpress prices) make ESAC Charleston's most high-fived gym.
Runner-Up: Planet Fitness
Eye Care Vision Center
Jackson Davenport
Jackson Davenport has its focus on you. With optical expertise and individualized service, this third generation family business has brought the best eye care to Charleston for more than fifty years. Committed to serving the community, Jackson Davenport sees to your every need for prescription eyeglasses, contacts lenses, sunglasses and more.
Runner-Up: Long Point Eye Center
Florist
Tiger Lily Florist
tigerlilyflorist.com
FTD this is not. Short on carnations and long-stemmed on artfully arranged exotic blooms, Tiger Lily is no stranger to "Best of" lists. From their apropos storefront/studio on Spring Street, these floral fashionistas do everything from wedding bouquets to your ticket out of the doghouse.
Runner-Up: Belva's
Funeral Home
This is the category that no one wants to have to use, but when the inevitable arises and a loved one dies, J Henry Stuhr is our readers' choice for providing attentive and excellent service. With five locations across the Lowcountry, they are there when you need them. During what is often an emotional time of family crisis, the Stuhr family is dedicated to providing high quality, sensitive services every step of the way.
Runner-Up: McAlister Smith
Golf Course
The Ocean Course at Kiawah
This one was a hole in one. It's hard to argue that the legendary Pete Dye design, with its wind-buffeted ocean front greens, unpredictable play and breathtaking beauty doesn't earn top local ranking. Golf Digest crowned it "America's toughest resort course." We're on par with that call.
Runner-Up: Links at Wild Dunes
Home Audio
Audio Warehouse
Now hear this: the ol' home stereo has gone high tech, and Audio Warehouse has the integrated know-how to get you fully wired. They call it "connected lifestyle engineering" – i.e. touchscreen everything, from lighting to security to home theaters. Pass the popcorn.
Runner-Up: Audio Evolution
Home Cleaning Service
Molly Maid
mollymaid.com
Dust bunnies beware. The Mollies at Molly Maid understand that we can be pretty persnickety about our cleanliness standards. They offer flexible scheduling and customizable everything –whether you have preferred cleaning products or "don't touch" antiques.
Runner-Up: Castle Keepers
Home Security Provider
Sonitrol
Like last year, Sonitrol gets the secure vote. Locally owned and regionally respected, they offer electronic security systems for home or business. Don't know about you, but things can get a little iffy in the Holy City, and we sleep better knowing Sonitrol's got our back.
Runner-Up: Charleston Home Security
Hotel
Charleston Harbor Resort
This was tricky…Charleston's got so many choices, and more hotels being built every day. From swanky boutique hotels, grand ol' dames, mod mid-town digs, but the panoramic harbor view, "beach" front bar and proximity to the water taxi and Patriots Point make Charleston Harbor Resort our readers' choice once again.
Runner-Up: Charleston Place
Interior Designer
Margaret Donaldson
Creating spaces for people to call home is about as personal as it gets, and since 1988, Margaret and her team have excelled at just that. Classic yet up-to-date, refined but comfortable, sophisticated and also surprising, a Margaret Donaldson room is that rare mix of welcoming, inspiring and not overly contrived.
Runner-Up: Melissa Ervin
Kitchen/ Bath Remodeler
Classic Remodeling
The truth is, by the end of a kitchen/bath renovation, the contractor crush is long over and civility is about all you hope for. The guys at Classic Remodeling, though, must be doing something right. Here's to new sinks, custom cabinets, fresh grout, and no grumbles.
Runner-Up: Mevers
Landscape Designer
The Greenery
greeneryinc.com
Curb appeal comes naturally to the landscape wizards at The Greenery, a multi-location, full service (residential and commercial) landscape design company. They've got an eye for outdoor elegance and easy upkeep, and cover all ground from garden design to hardscape installation to irrigation needs.
Runner-Up: Charleston Landscape
Marina
Charleston City Marina
With a MegaDock extending more than 1,500 feet and the longest free-standing floating fuel dock in the Southeast, the City Marina makes smooth sailing for area boaters. The location offers easy access (walking, biking or car, if you must) to downtown, and sunsets over the Ashley are pretty sweet. Showers, parking, stores for necessities (and great wine) all add into the "best of" equation. The biggest perk, however, may be proximity to the Marina Variety Store, a classic diner with an incredible view, for yummy refueling before your harbor or Intracoastal cruise. Anchors away!
Runner-Up: Charleston Harbor Resort & Marina
Mortgage Company
Wells Fargo
House hunting is one thing; applying for a mortgage is another. The lending pros at Wells Fargo understand this, and make it as easy as possible to realize your home owning dreams. Perhaps the recent uptick in the Charleston housing market is due, in part, to folks like those at Wells Fargo who make the mortgage process less daunting.
Runner-Up: Lucy Mortgage
Pest Control
Ledford's Termite & Pest Control
Got bugs? Sure you do. We all do – it comes with the territory here in the hot, damp Lowcountry, but that doesn't mean you can't get rid of them. Ledford's crew is who our readers call when they need the secret weapons and expertise (the Roach Whisperers?) to pester the pests.
Runner-Up: Lane's Pest Extermination
Pool Company
Blue Haven
When summer sizzles, a cool blue backyard oasis is heavenly, unless, of course, it morphs into a green algae stew. Our mermaid readers turn to Blue Haven Pools to create their watering holes and keep 'em clean and refreshing.
Runner-Up: Atkinson's
Salon for Women
Stella Nova
stella-nova.com
Stylists at Stella Nova make you feel like a star (alongside celebs like Reese Witherspoon). The salon has garnered ink in national mags (Lucky and Elle), but locals know that beauty is as beauty does, so we applaud Stella for going glam by giving back to organizations such as Crisis Ministries and HALOS.
Runner-Up: Allure
Salon/ Barber for Men
Broad St. Barber
Straight razor neck shave and hot towel– need we say more? An old school barber shop with new fangled pampering, right in the heart of downtown's lawyer/business district. If you need a tidy trim before your next meeting, walk-ins are welcome. (Hint: the scruffy face look is passé.)
Runner-Up: Lowcountry Barbershop
School
Porter-Gaud
Tradition and excellence are the hallmarks of this 147-year old Lowcountry institution. On its 80-acre campus along the Ashley River, Porter-Gaud challenges students in grades 1-12 to grow to their potential in and out of the classroom, with a robust arts program, emphasis on community service and storm-worthy Cyclone athletics. PG is independent, Episcopal, college-prep and thoroughly "Charleston."
Runner-Up: Ashley Hall
Wedding Reception Venue
Boone Hall Plantation
Boone Hall once again wins as backdrop-to-die-for chic Charleston weddings. The rustic Mt. Pleasant venue, with its romantic oak alley and waterfront Cotton Dock, offers moss-draped Southern ambiance for tying the knot.
Runner-Up: Middleton Place