High-End Eclectic
09 Sep 2015
The grand opening of Bella Décor brings to Charleston a unique home accessories store with fabulous items not found anywhere else
By HELEN MITTERNIGHT Photos by NICKIE CUTRONA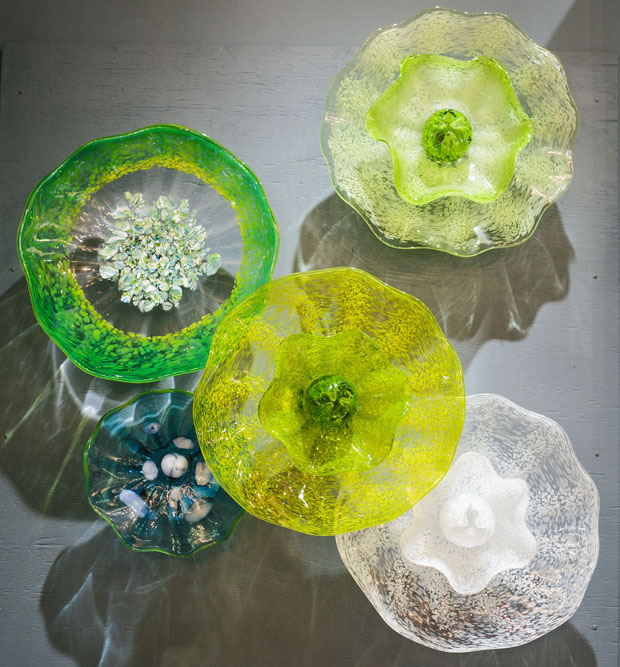 If you want your Charleston home to look like old-school Charleston, then the newly-opened Bella Décor store isn't for you. But if you want something a bit more eclectic and younger, then stop by the Mount Pleasant home décor store.
Store manager Steven Ferrara says Bella Décor is where traditional Charleston meets younger Mount Pleasant.
"It's the aesthetics of the new mixed with the old, and it's perfect. It's eclectic," Ferrara says. "People build their homes that way. Nothing matches in my house. I mix the old with the new. If you like it and it fits well, then why not?"
Ferrara opened the store with his brother, Vincent, who owns a similar concept store in Florida, and realized it was filling a need. Ferrara had retired to Mt. Pleasant from Long Island, NY, and his brother asked him, "Are you done with playing golf?"
He was, and when his brother suggested he scout the city they had both fallen in love with, he began to look around Charleston to see if it would make sense to open a similar store here.
"I have no experience in this," Ferrara admits cheerfully. "I was partners with my four other brothers in the ready-mix cement and concrete business before I retired. That's sort of like retail, right?"
But Ferrara did his homework by visiting other home décor stores in the area and looking up the demographics of Charleston residents. What he found was that there was no store offering the kinds of high-end and unique merchandise he had in mind, and that Mt. Pleasant had plenty of residents who could afford it. He opened for business in the Belle Hall Shopping Center off Long Point Road on July 21, 2015.
Ferrara is the buyer and manager and his brother, Vincent, is the owner. Bella Décor offers chandeliers, lamps, mirrors, gifts, furnishings and more. The store specializes in items hard to find in the Charleston area, such as the highly stylized glass chandeliers and glass wall decor from Viz Glass, as well as statues and furnishings from the Chicago-based ArtMax Inc., a company known for trying to capture motion in each piece.
Ferrara says his customer is someone who can't find exactly what they're looking for at the traditional home décor store, and are looking for something a bit more specialized that will keep its value.
"We have Murano glass from Italy: bowls, dishes, perfume bottles, vases," Ferrara says. "We have some really beautiful pieces. When you buy a Murano piece and you're tired of it, you hand it down to your children and grandchildren. It's not something you sell at a yard sale."
But, Ferraro cautions, if you see a piece you like, don't assume you can come back and find it in the store later. One thing he learned when he was doing his "homework" is the importance of keeping inventory fresh. If Bella Décor sells something, they don't replace it with an identical item on the shelf.
"People will not come back a third time if the second time they come, they see the same thing as the first time," Ferrara says. "We change the store around often to keep it fresh."
Bella Décor will ship anywhere in the country and locally.
Ferrara says he loves Charleston, but believes the strength of Bella Décor is that it isn't typically "Charleston," because Charleston has become such a melting pot. When he opens his mouth, his New York accent marks him as northeastern, but he says he finds people every day who are in Charleston because they love it and not because they were born here, so he fits right in.
Bella Décor reflects that.
"King Street is all about antiques. But we're trying to bring a little Tribeca here, a little L.A. here, even a little Miami here. I would say we're a boutique of home accessories," Ferrara says. 843-654-9263.